According to a new rumor Paul Bettany's Vision might be getting his own Disney+ series.
There have been a lot of exciting reveals about the MCU's future during the last couple of months. It all started this summer at this year's San Diego Comic Con where Kevin Feige took the stage to just casually reveal the entire Phase 5 of the MCU including an 18-episode Daredevil Disney+ series, a Thunderbolts film, and the trailer for the highly anticipated Black Panther: Wakanda Forever. But he didn't stop there as he also revealed two Avengers films, which will be a part of Phase 6 and will end the MCU's Multiverse Saga.
Fast forward a few months Disney held its own convention called D23. Kevin Feige took the stage again to reveal the cast of the Thunderbolts film, new additions to Loki Season 2, while Charlie Cox and Vincent D'Onofrio on stage to confirm their return for Daredevil: Born Again. We also got our first teaser trailer at the Nick Fury centric Secret Invasion Disney+ series.
RELATED: LOKI: THE GOONIES STAR KE HUY QUAN JOINS SEASON 2 IN SURPRISE ANNOUNCEMENT
On that note, between these two events the trades also confirmed that Shang-Chi and the Legend of the Ten Rings director Destin Daniel Cretton will helm Avengers:The Kang Dynasty. Ohh, and Ben Kinsgley is set to return as Trevor Slattery in a still by Marvel Studios unconfirmed Wonder Man project.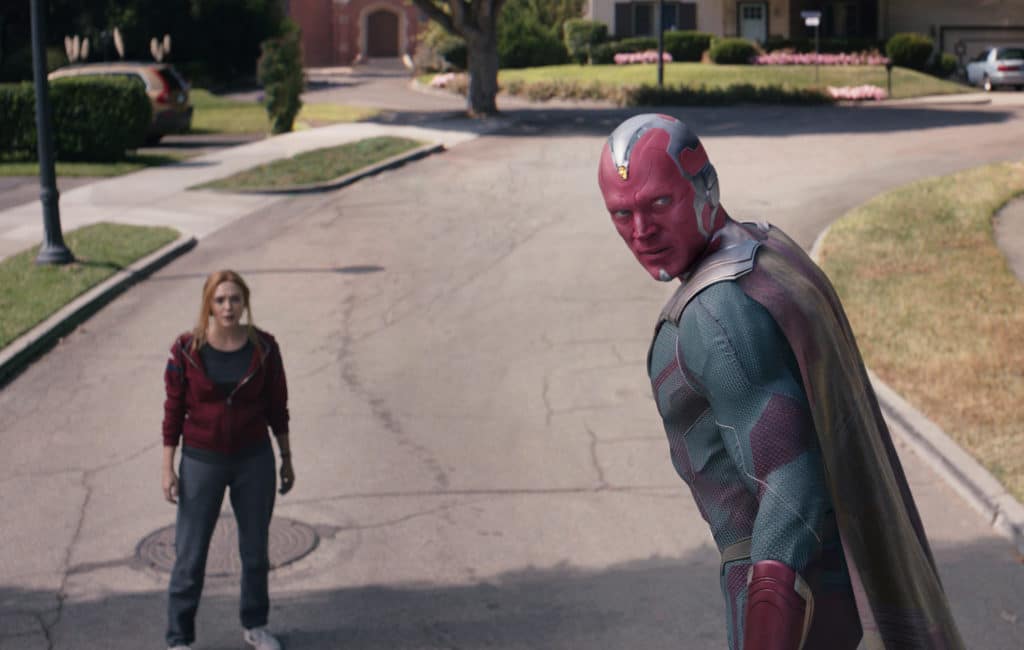 It is safe to say that the MCU's future is looking very good, but there still are some characters whose future is still a bit uncertain. One of them is Paul Bettany's Vision, who after the events of the first Marvel Studios Disney+ series WandaVision is now known as White Vision. The last thing we saw of him is that he took off in the sky. Now a new rumor might be bringing some clearance to the character's future.
VISION MIGHT BE GETTING THE DISNEY+ TREATMENT
According to insider Jeff Sneider, Marvel Studios is currently developing a Vision Disney+ series titled, Vision Quest. He also reported that the writers room is set to get together next week. Sneider is a professional journalist who worked for the big trades before he joined The Ankler. It is safe to assume that Sneider knows his stuff and if the writers room really comes together next week, it is only a matter of time before the trades confirm this report.
RELATED: ARMOR WARS SERIES CANCELLED NOW BEING DEVELOPED AS BIG-SCREEN FILM FOR MARVEL STUDIOS
Vision Quest would be the third spin-off growing out of WandaVision as Agatha: Coven of Chaos is set to start production this December and will follow the villain of the Emmy winning show. There also are a lot of rumors floating around a solo Scarlet Witch project that would bring back Elizabeth Olsen after her villainous turn in Doctor Strange in the Multiverse of Madness. It is still uncertain if that might be a film, series or maybe even special presentation after the success of Werewolf By Night.
Fans already started speculating that Vision Quest could introduce the West Coast Avengers due to the connections in the comics. It might also be important to note that "Vision Quest" is the title of an event in a West Coast Avengers comic run. That project might not even be White Vision's next MCU appearance as many fans speculate that he might show up in Armor Wars, the series which just got converted in a feature film lead by Don Cheadle's James Rhodes/War Machine.
RELATED: ARE THE AWE-INSPIRING WEST COAST AVENGERS COMING TO THE MARVEL CINEMATIC UNIVERSE?
I wouldn't be opposed to a Vision led series, even though my fist impression based of the title was that it sounds like it could be a collection of short films like the Groot series, which premiered this August on Disney+. There have been rumors around a West Coast Avengers project going on for years. It could be very exciting if those might turn out to be true.
What do you guys think of Vision Quest? Would you like a series centered around Vision? What are your theories? Let's discuss everything in the comments down below and on our social media.
Source: Above The Line