We got a new look at three very exciting characters joining the Spider-Verse. Check them out.
Even though Spider-Man: Across the Spider-Verse has been delayed numerous times, the excitement for the highly anticipated sequel has never been higher. The first ever animated Spider-Man film, Spider-Man: Into the Spider-Verse released back in 2018 and instantly became one of the best films of the last decade. The film was praised for its creative combination of 2D and 3D animation became a box office hit and went on to win the Oscar for Best Animated Feature. Many praise it as one of if not the best Spider-Man film.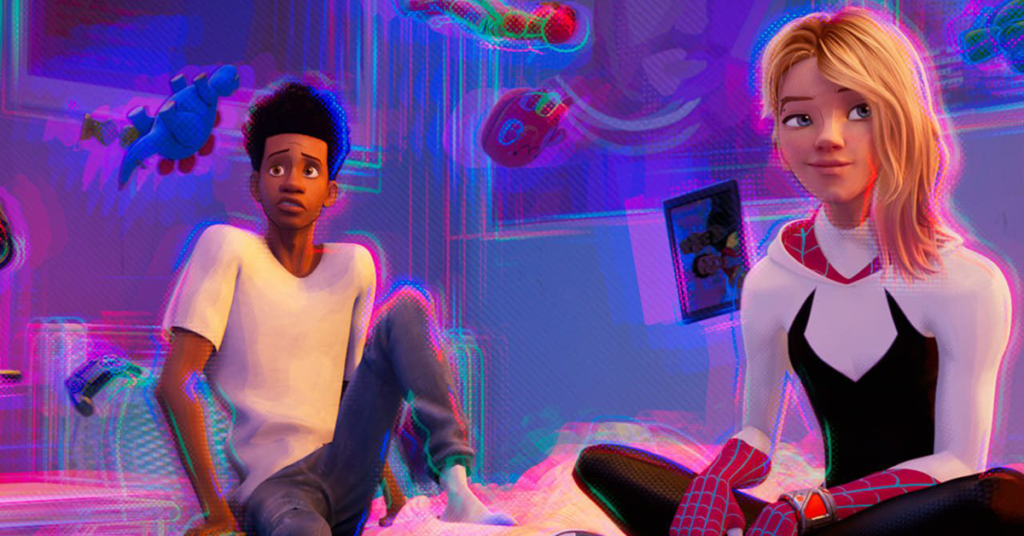 It didn't take long until Sony confirmed their plans for a sequel, but only a few months ago, the studio also confirmed a third film called Spider-Man: Beyond the Spider-Verse is also currently in development. Due to the pandemic, there have been a handful of release shifts. Across the Spider-Verse was set to swing into theatres this October but has now been delayed until the summer of next year.
RELATED: SPIDER-MAN: ACROSS THE SPIDER-VERSE TOY LEAK REVEAL 2 NEW AMAZING SPIDER-PEOPLE
But with a previous release date being this close, there always are toys and other merchandise that find their way into stores too early, providing excited fans with some looks at the upcoming film. Due to the most recent shipment, we know about three unconfirmed Spidey-variants that will appear in the sequel, along with a good look at their designs.
THE SPIDER-VERSE KEEPS EXPANDING
While these three characters have already been confirmed by previous merchandise leaks, this new picture gives us a better look at them:
First off, we get our first official look at Spider-Punk. Recent reports have previewed a replica of his guitar, indicating that he will appear in the film, but we didn't get a look at the character himself. He looks very stylized, with big white eyes and his iconic metal mohawk and rock costume. One can just assume, how great he is going to look in motion.
In the comics, Spider-Punk aka Hobart Brown was bitten by a spider that had stumbled into radioactive waste dumped by President Norman Osborn. This Spidey would become a symbol of anarchy in his world and led a Spider-Army to fight back against the villain's oppressive regime.
RELATED: SPIDER-MAN: ACROSS THE SPIDER-VERSE UNVEILS NEW DETAILS INCLUDING A SPECTACULAR 1ST LOOK AT THE VILLAIN
This new image also gives us a new look at Cyborg Spider-Woman, a possible gender-bend version of Cyborg Spider-Man from the comics. It shows her armored costume with all sorts of weapons, but it is hard to recognize the details. We also don't know if someone is actually inside the armor or not. The name might indicate the former, but we will probably have to wait for the film to find out.
Lastly, there is Scarlet Spider aka Ben Reilly. The fan-favorite character was long rumored/hoped to appear in Spider-Man: Across the Spider-Verse and we now have a good look at his spectacular costume and his two bionic blades. In the comics, Ben is a clone of Peter Parker who was created by the Jackal. He was introduced as a foe, but later became a close ally of Peter Parker.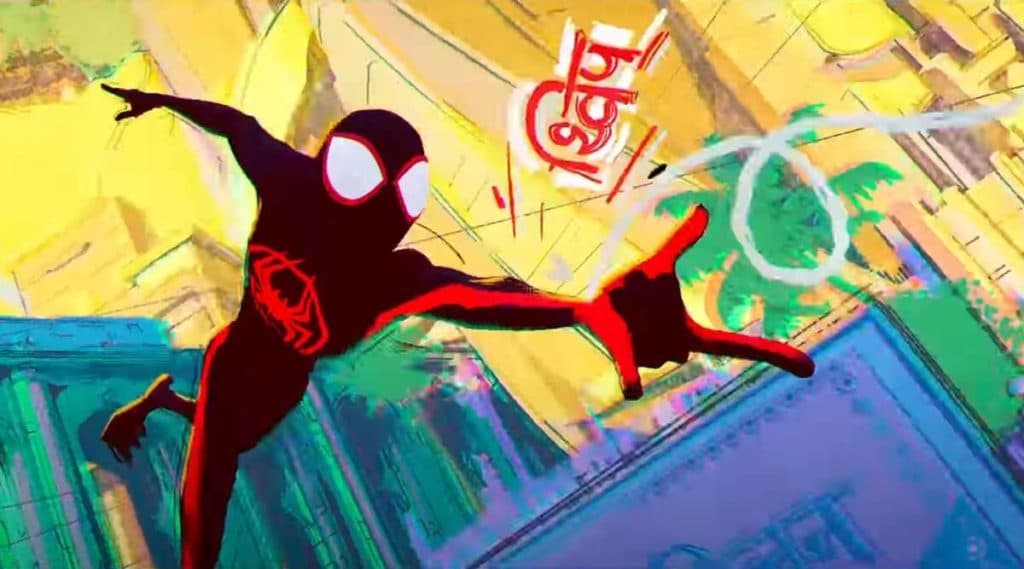 RELATED: TOM CRUISE AND CHRISTOPHER MCQUARRIE ARE DEVELOPING 3 UNEXPECTED NEW FILMS
I am incredibly excited for Spider-Man: Across the Spider-Verse. The first film was brilliant and I can't wait to see all these new Spideys in all of their glory for the first time in this medium, especially with all their different animation styles. I'm also intrigued to see who will voice the characters. Could Chris Pine return to voice Ben? Or will Jake Johnson have a double role? Or maybe someone completely new? Here's hoping we will get a trailer by the end of the year.
Spider-Man: Across the Spider-Verse swings into theaters on June 3, 2023. What do you all think? Which character are you most excited about? Did you like the first film? Let's discuss everything in the comments down below and on our social media.
KEEP READING: IS SPIDER-MAN: FRESHMAN YEAR CANON TO THE RICH MCU? PRODUCER CLEARS UP CONFUSION
Source: comicbookmovie.com