New toy leaks might have confirmed the appearances of some exciting new web-slinging heroes in the highly anticipated Spider-Man: Into the Spider-Verse sequel.
Spider-Man: Into The Spider-Verse is a classic in the making. The groundbreaking animated film is beloved by all audiences and hardcore fans alike. It made itself comfortable in many best films of the decade lists, won the Best Animated Feature Oscar, and was a success at the box office. Fans have been clamoring for a sequel and we now know that two exciting new adventures are in the making.
But due to the pandemic, both these films have faced multiple delays. That is why we don't have that much information about the projects yet. Spider-Man: Across the Spider-Verse got a short trailer/clip a few months ago and attendees of this year's Annecy Film Festival, which is all about animation, have been treated with 15 minutes of footage. We also got an exciting first look at the film's villain that same day and some additional casting information.
RELATED: SPIDER-MAN: ACROSS THE SPIDER-VERSE UNVEILS NEW DETAILS INCLUDING A SPECTACULAR 1ST LOOK AT THE VILLAIN
But with delays sometimes come toy leaks as those then randomly pop up in singular stores close to the film's original release date. That is what happened with the highly anticipated sequel. The interesting thing about that is that the toys could confirm two new web-slinging heroes for the upcoming film, which we didn't know of yet.
---
WARNING: POTENTIAL SPOILERS FOR SPIDER-MAN: ACROSS THE SPIDER-VERSE COULD FOLLOW
THE SPIDER-VERSE EXPANDS
The toys that recently hit Target stores are mostly related to characters we know about, but one of them is a guitar titled "Spider-Punk Web Blast". There also is a mask with Spider-Punk's famous horn mohawk.
These toys could confirm that the character Spider-Punk will appear in Spider-Man: Across the Spider-Verse. In the comics, the character is from Earth-138 and is known for using his electric guitar and web abilities to fight crime. This would mark the character's first movie appearance.
RELATED: ANT-MAN AND THE WASP QUANTUMANIA COMPOSER CHRISTOPHE BECK TEASES A NEW CINEMATIC TONE FOR 3RD INSTALLMENT
But that is not all, as another toy leak might confirm another new character for the sequel.
The leak shows a "Cyborg Spider-Woman" action figure. The figure highlights the character's muscular body and a big canon instead of a right arm. It also showcases a rather small head, a Spider-Symbol made out of chains, and a big shoulder pad.
RELATED: HERE IS WHY TARON EGERTON TURNED DOWN X-MEN CYCLOPS ROLE AMID MCU WOLVERINE RUMORS
Cyborg Spider-Woman seems to be a gender-bent version of Cyborg Spider-Man. The character hasn't appeared in the comics, the only reference being in the Edge of Spider-Verse storyline. He had a major role in defeating Karn, a member of the Inheritors who is obsessed with killing those with spider-powers across the Multiverse. However, the character died when Daemos, a totem hunter, destroyed him upon the arrival of the Inheritors on his Earth.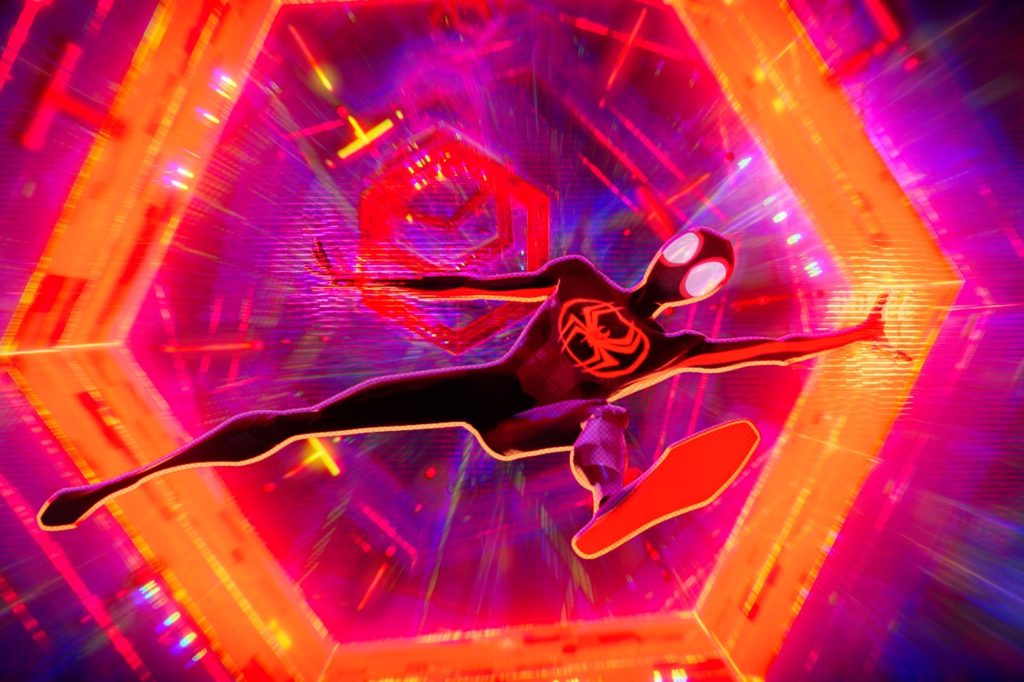 Spider-Man: Across the Spider-Verse would also mark the character's first movie appearance. Because the character never had a big part in the comics, the creatives behind the film could have a lot of freedom to reinvent the character.
RELATED: DISNEY PLUS IS GETTING BIGGER AND BETTER WITH THE ARRIVALS OF R-RATED DEADPOOL, DEADPOOL 2, & LOGAN!!!
I'm very excited about the new Spidey Variants, especially Spider-Punk as I can only imagine how great his animation style could be. I think that Cyborg Spider-Woman could take the place of Peni Parker and her Spider Robot as this sort of big, Bruiser character, but that is only a guess. Chris Miller and Phil Lord have confirmed that 6 universes will appear in the sequel. That means we could see Cyborg Spider-Woman's universe, which I imagine could be something like a wasteland/apocalypse world. And if that doesn't sound exciting I don't know what does. Still take this with a grain of salt as their appearances in the film are not confirmed, but are very likely.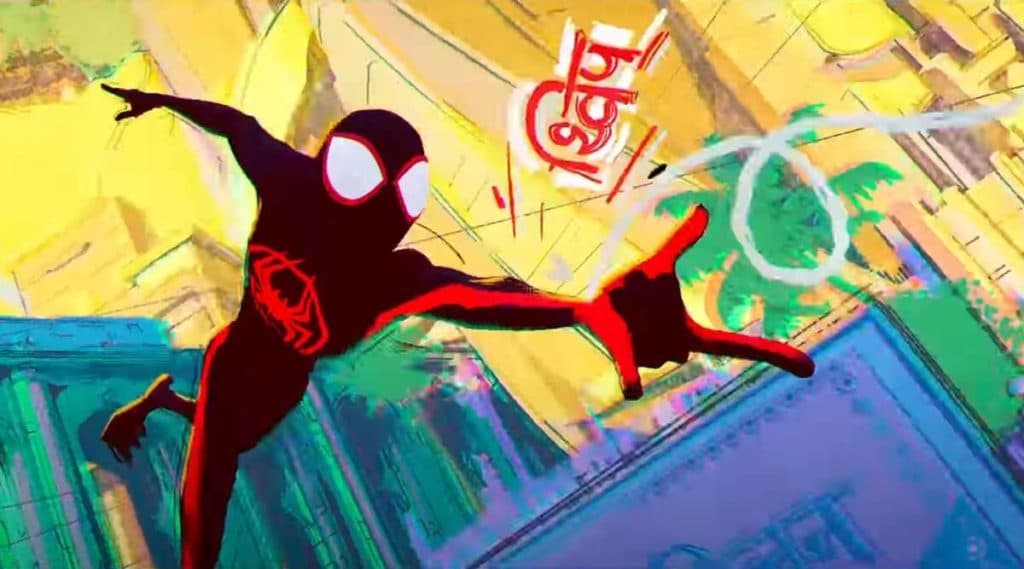 Spider-Man: Across the Spider-Verse swings into theaters on June 3, 2023. What do you all think? Would you like to see these characters in the film? Which Spidey would you like to see appear? Let's discuss everything in the comments down below and on our Social Media. Keep following us for more content like this, remember, we're always watching.
KEEP READING: THE GRAY MAN 2: NEW SEQUEL AND SPIN-OFF OF NETFLIX'S ACTION PHENOMENON IN DEVELOPMENT