Guillermo del Toro's Pinocchio promises to be as emotional, if not more. Already, we know about a little boy who died.
"I want to tell you a story. It's a story you may think you know, but you don't."
These are the first words you hear in Toro's Pinocchio's Netflix trailer released on Wednesday, Nov. 9. For some of us, growing up, Pinocchio was one of the most emotionally scarring Disney cartoons there was. Yes, there was a happily ever after, but not for the dozens of boys who got turned into donkeys.
RELATED: PINOCCHIO REVIEW: A FINE IF SLIGHTLY WOODEN REMAKE
In fact, while some rate The Hunchback of Notre Dame as one of the most grown-up cartoons of its time, I honestly believe that Pinocchio takes that spot by a landslide.
It was a scary story that Disney's Pinocchio told. It was almost as if Disney thought that, for once, they'd show little kids that not everybody comes out happy in the end. Little boys could get lost, and no one will be there to rescue them.
The Main Points in Guillermo del Toro's Pinocchio's Trailer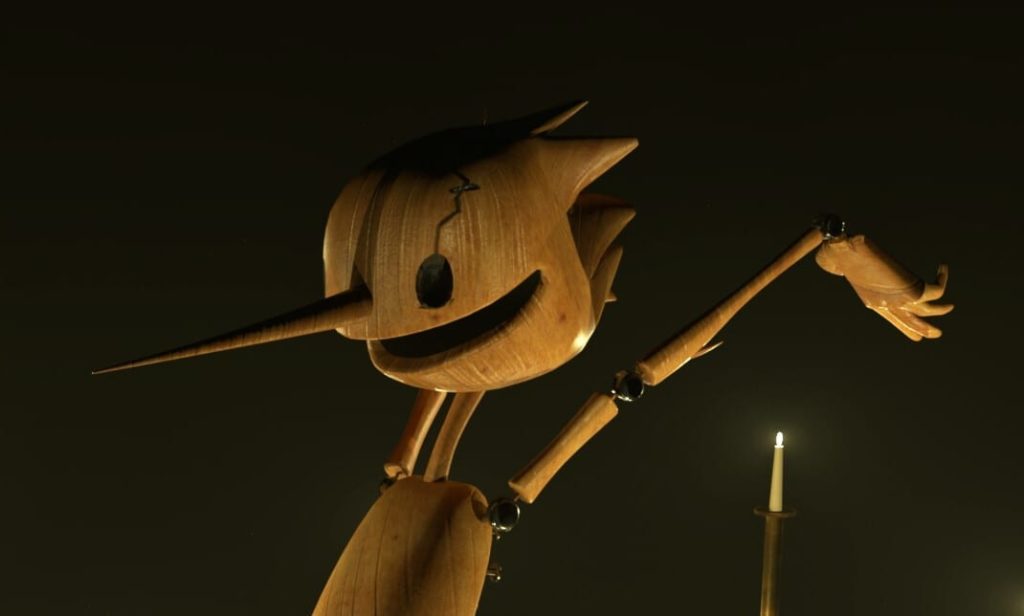 Sticking to the original Disney version, a cricket (or conscience) narrates this version of Pinocchio's adventures.
Cricket starts off by telling viewers that the story we're about to see is nothing like all the others.
Of course, to get viewers excited about the rest of the trailer, we read that the story is from the academy award winner, Guillermo del Toro, the mastermind behind The Shape Of Water and Pan's Labyrinth.
RELATED: DISNEY'S LIVE-ACTION PINOCCHIO GETS 1ST TEASER TRAILER, POSTER, AND NEW RELEASE DATE
We then see a happy Pinocchio frolicking through the streets before we encounter him in a courtroom filled with people. When he (Pinocchio) calls out to his father, the people are shocked that "it speaks".
From these early scenes, we get a sense that Pinocchio is going to have a hard time getting accepted for what he is. Even Pinocchio himself finds it hard to admit that he's not like everybody else, and when he insists that he is, his nose grows, making him out to be a liar.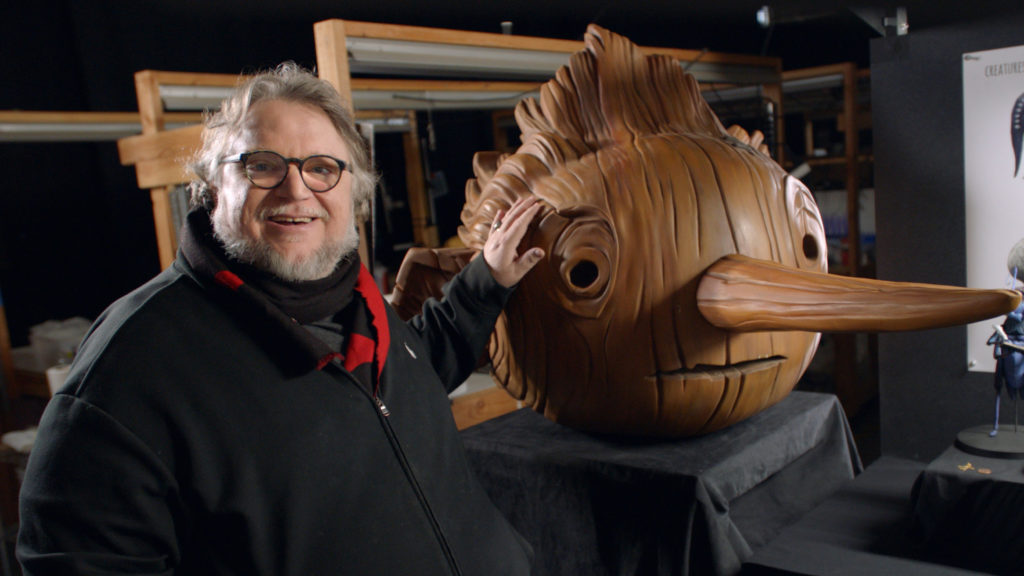 "People are sometimes afraid of things they don't know," the old woodcarver, Geppetto, tells a confused Pinocchio.
Borrowing from 1940's Pinocchio, a coachman-like character is also introduced, and he's as cruel as ever. "Everyone shall love you and call your name, Pinocchio," he tells the wooden boy, who is desperate to be loved.
We also learn that Geppetto had a son who died and that he created Pinocchio in the boy's image. But Pinocchio soon loses his way, much to the anger of his maker and father.
RELATED: TEASER TRAILER FOR GUILLERMO DEL TORO'S PINOCCHIO HAS ARRIVED
"You tell him I love him, and I won't be a burden anymore," Pinocchio says to the cricket before leaving home in the middle of the night.
Wandering into a lonely place, Pinocchio encounters a creature, unlike the fairy in the original Pinocchio movie.
Perhaps the most emotional line in the trailer was the one spoken by the creature:
"…The wooden boy with the borrowed soul. While you may have eternal life, your loved ones – they do not. You never know how long you have with someone until they're gone."
The following flashes tell a tale that's riddled with pain, love, and redemption. 
How Different Will Guillermo del Toro's Pinocchio Be?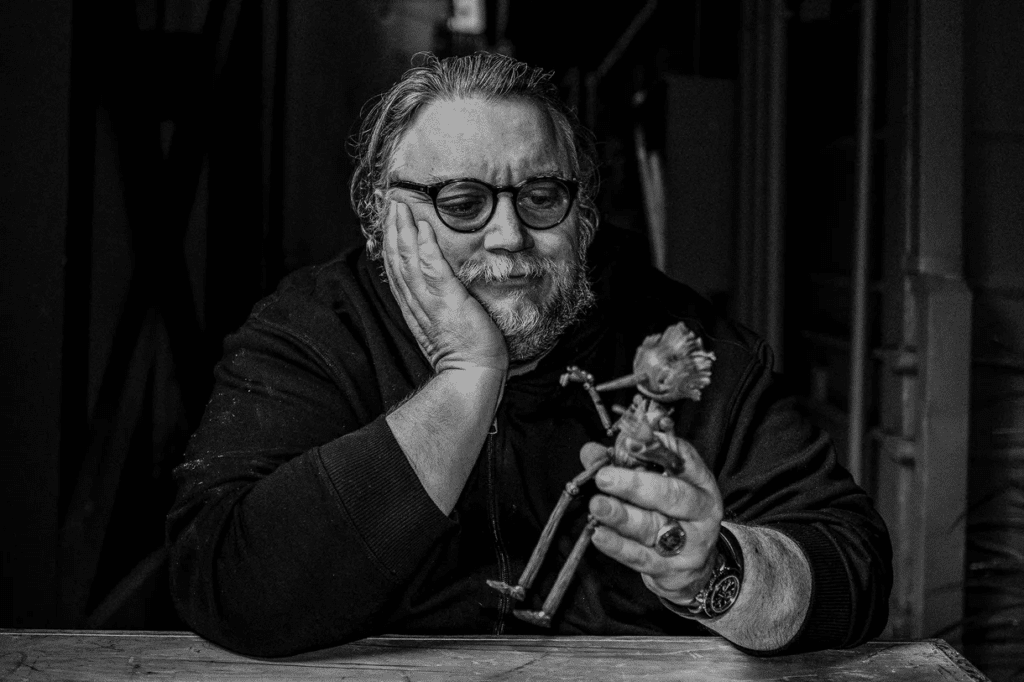 Toro's stop-action animated movie revolves around the basic storyline of a woodcarver making a wish that a wooden boy he carved may come to life.
Like every other Pinocchio, this Pinocchio dreams of becoming a real boy someday. The difference? While the other ones were portrayed as having gone astray because they couldn't differentiate right from wrong, this one seems to love playing mean tricks and causing mischief.
However, at the end of the day, Pinocchio is just a wooden boy who wants to live up to his father's expectations. This time around, there won't be any boys being turned into donkeys for drinking and smoking when they should be in school.
I guess 2022 is the year of Pinocchio since we've already gotten a live-action version that dropped in early September.
You can stream Pinocchio starting December 9 on Netflix. Do you think Guillermo Del Toro's Pinocchio will truly deliver its promise of a Pinocchio as we've never seen before? We'd love to hear what you think in the comments or on Twitter, and check back with the Illuminerdi for more Netflix content.
KEEP READING: NEW JULIA LOUIS-DREYFUS LED PROJECT IS RUMOURED TO BE IN DEVELOPMENT AT MARVEL STUDIOS
: