Welcome To Derry, the origin story of Pennywise the clown, is preparing to film next spring. The Illuminerdi is proud to present an exclusive report on the horrifying HBO Max TV series.
Welcome To Derry is written by Barbara Muschietti, Andy Muschietti, and Jason Fuchs. Andy Muschietti is in talks to direct the pilot. He could direct more episodes. Muschietti directed It: Chapter 1 & 2, and is directing The Flash. Jason Fuchs is co-showrunner alongside Brad Caleb Kane.
The HBO Max original TV series is based on source material by Stephen King. Welcome To Derry is a prequel to the movies, and it will probably be well removed from King's original story. The series will be set in the 1960's, leading up to the events of It: Chapter One. This brand new horror story will also dive into the origin story of Pennywise. 
WELCOME TO DERRY: EXCLUSIVE CASTING DETAILS 
The Illuminerdi has learned about new characters coming to Welcome To Derry. 
The production is searching for a Black, Male lead in their 30's to play a patriotic Army man. He lives in Derry in the 1960's, which is a hard life even before the nightmare of Pennywise. He is in the middle of the community, trying to bring people together in an unlikely time. He is a pilot, and plays a major role in Welcome To Derry. 
Additionally, HBO Max is looking to cast a group of young kids in a leading role. Very little was revealed about this group of youths. Our sources revealed that this group may resemble the Losers Club in It. 
RELATED: NOSFERATU: NICHOLAS HOULT IN TALKS TO STAR ALONGSIDE BILL SKARSGARD AND LILY-ROSE DEPP IN ROBERT EGGERS' EXCITING NEW REMAKE
Welcome To Derry is currently scheduled to shoot in April of 2023. The shoot will take place in Toronto, Canada. No talent is currently attached to the project. Many expect Bill Skarsgard to return as Pennywise, reprising his role from the films, but no official announcement has been made yet. The prequel horror TV show is planned as an ongoing series.
WELCOME TO DERRY SHOOTING IN SPRING 2023
There are still many details about the IT prequel that are secret. The project has been relatively quiet since it was announced. A writer's room was assembled in June of 2022, as revealed by writer Shelley Mears in a deleted tweet. The post revealed the first day of the writers room, June 14, and stated "We float down here" with an emoji of the franchises' iconic red balloon.
Lead actors and story details are sure to come to the surface as the film's scheduled shoot draws closer. The story could change throughout production, assuming that HBO Max gives this project a fighting chance. Warner Bros. Discovery has been canceling projects in an effort to clean house post-merger, but it looks like they have faith in Welcome To Derry. 
RELATED: A QUIET PLACE: DAY ONE: LUPITA NYONG'O TO STAR IN HORROR SPIN-OFF
Stephen King is not involved with the IT prequel series, despite his role as creator of the franchise. The legendary horror writer expressed interest in the potential of the story Muschietti is seeking to tell with Welcome To Derry. 
STEPHEN KING ON THE IT PREQUEL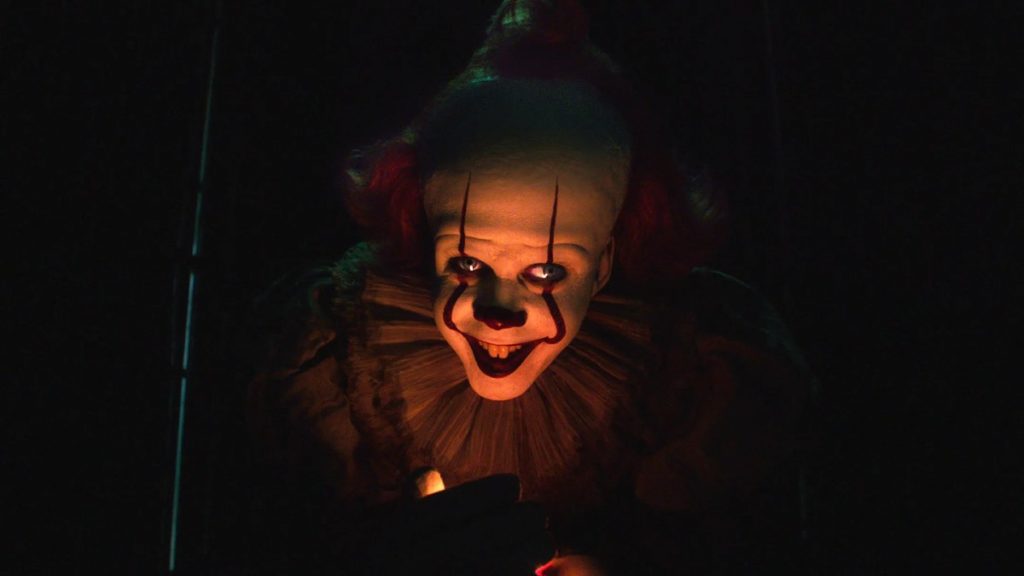 "It's an interesting possibility to do that. They talked about a prequel. Which struck me as an OK idea. I'd love to see what Pennywise was up to 27 years before the '50s. Or, I guess it would be the '80s, because they updated the [setting]. So it would be, you know, before World War II or something. It'll be interesting to see what will happen with that."

-Stephen King
Welcome To Derry will be set in the 1960's, but there is always the potential that the horror series will explore other time periods of Derry's history. If the ongoing series is successful, later seasons could explore areas that the It movies never did, opening up new possibilities for the franchise. Stephen King certainly thinks that moving into different decades could make for an intriguing Pennywise story…or at least an OK one.
Racial tension and discrimination could be at the heart Welcome To Derry. The serialized television format could allow this prequel to explore territory uncharted by the movies, or even the original It book. Prejudice is a major theme throughout this franchise, so it seems appropriate for this new show to further explore that topic. 
RELATED: PROJECT WOLF HUNTING: DIRECTOR KIM HONG-SUN TALKS KOREAN INSPIRATION & REALISTIC VIOLENCE IN EXCLUSIVE INTERVIEW
It Chapter 1 & 2 made over $1.1 billion at the box office. Welcome To Derry is preparing to shoot in Toronto in April of 2023. The casting process is currently underway. Pennywise is closer than ever to making his grand return. 
Are you excited for Welcome To Derry? Who would you like to see cast in these roles? Let us know your thoughts in the comments below or on our social media!
KEEP READING: DUNE: THE SISTERHOOD: VIKINGS LEGEND TRAVIS FIMMEL IN TALKS TO JOIN NEW HBO MAX SPIN-OFF: EXCLUSIVE