Tales of Symphonia remaster is coming to PC and all current-gen consoles next year with a fresh experience to offer. The beloved action RPG title will be rejuvenated and even improved to gift fans a fresh experience for the iconic game. Fans will also be able to pre-order the game and obtain amazing bonus content. This includes a collector's edition of the release, which will come with an array of physical extras including a metal case and art prints. 
The 5th core product of the Tales series was originally published by Namco in 2003. This original release for Tales of Symphonia was for the Nintendo Gamecube in 2003 for Japan, and in the following years for North America and Europe. Ports with bonus content were released over the year including Playstation 2 in 2004, PlayStation 3 HD release in 2013 with its sequel, and Steam for PC in 2013. The game takes place in a fictional world called Sylvarant and follows Lloyd and his friends as they journey to save the world.
RELATED: God of War Ragnarök Review: The Highly Anticipated Sequel Is Here!  
In a dying world, legend has it that a Chosen One will one day rise from amongst the people and the land will be reborn. The line between good and evil blurs in this epic adventure where the fate of two interlocked worlds hangs in the balance. Follow the journey of Lloyd Irving as he and his friends try to save both worlds.

Tales Of Symphonia synopsis
Tales of Symphonia Remaster features enhancement for visuals and gameplay
Lloyd Irving and his friends' journey is getting closer, confirmed for release on 17th February! Bringing veteran fans and newcomers in the worlds of Sylvarant and Tethe'alla, Tales of Symphonia Remastered offers visual enhancements, gameplay improvements, and new features. Alone or with up to four players during battles, players will be able to re-experience the deep and fascinating story in one of the most beloved "Tales of" titles. 
Players will have the choice between two editions:
The Standard Edition, only available digitally
The Chosen Edition, containing a metal case, art prints and stickers, with pre-orders already available 
Follow the path of the chosen one and watch our new heroic trailer here:
RELATED: PowerA MOGA XP7-X Plus Review – Incredible All-in-One Cloud Gaming Solution 
This is such an iconic RPG that many fans have loved and keep purchasing every time it was ported. The gameplay and anime experience are some of the highlights that keep fans reliving the experience, and now there is a fantastic opportunity to enjoy the title like never before. Three-player local co-op is a feature that isn't often seen in games these days and it's fantastic that the remaster will allow friends to gather for a fresh and iconic game experience.  
The new visuals are already looking refreshed and stunning, with so many environments and locations that fans have loved. The improved gameplay will be great for new fans enjoying the game for the first time while evolving the experience for veteran players that have enjoyed the story before. It will be interesting to see if any new additions are added to the game and whether the new game plus will also be affected by possible enhancements.
Tales of Symphonia Remastered will be available on PlayStation®4, Xbox One, and Nintendo Switch™ and will be compatible with PlayStation 5 and Xbox Series X|S. 
Tales of Symphonia Remastered set to release on 17th February 2023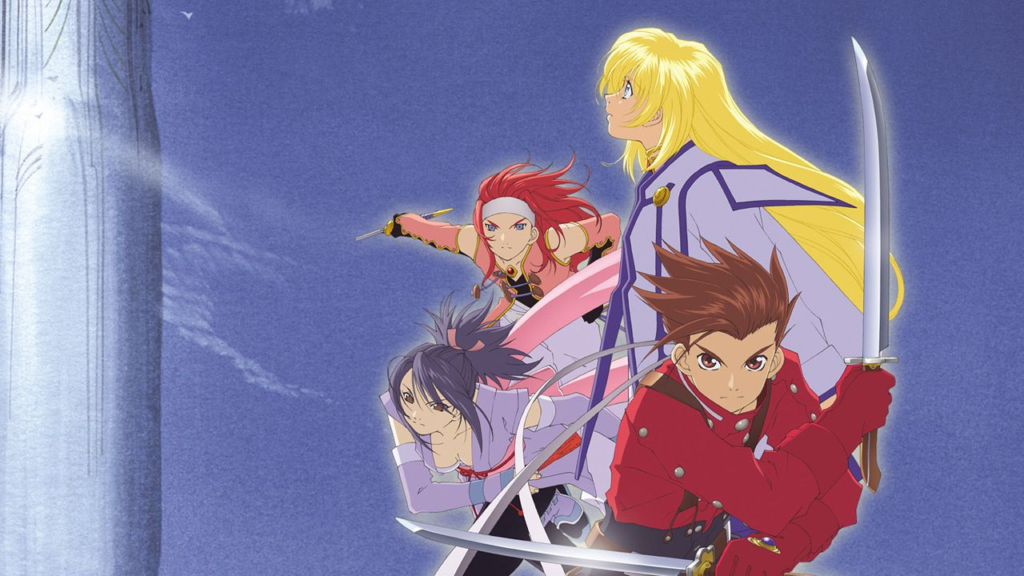 What do you think of the Tales of Symphonia Remastered? Are you glad this game is returning with enhanced features? Will you be playing this game with friends when released? Let us know on social media, or in the comments below, and keep following The Illuminerdi for more releases from Bandai Namco. 
KEEP READING: LucidSound LS50X Review – The Absolute Gold Standard of Gaming Headsets