Superman is back in front of the DCU, and he is going to fight Black Adam eventually. 
When they do battle, DC Universe should adapt one important element of Superman's story in Frank Miller's The Dark Knight Returns.
In The Dark Knight Returns, which was adapted into a fantastic two-part animated film duology by Jay Oliva, Batman has become an embarrassment to the US Government. After Superman deflected a nuclear missile into space, a harsh winter sent the USA into a state of chaos and anarchy. 
RELATED: BLACK ADAM REVIEW: THE 2022 DC EPIC DELIVERS ALMOST EVERYTHING A FAN COULD ASK FOR
The only exception was Gotham City, which stood against the tidal wave of lawlessness because of Batman's guidance. This was far too harmful to the pride and ego of the US government, so they sent their greatest weapon after him. 
SUPERMAN AS A PAWN OF THE US GOVERNMENT 
Superman told the president that Batman would never let the Man Of Steel take him alive, and the president gave Superman the authority to murder Batman. Assassination and murder are acceptable in the eyes of the US government if it means protecting their perception. 
There is perhaps no greater example of this truth in the DC Universe than Amanda "The Wall" Waller. Viola Davis plays the mean, ruthless, cold-hearted government official in Black Adam, The Suicide Squad, Suicide Squad, and Peacemaker. 
RELATED: BLACK ADAM IS A HUGE SUCCESS BECAUSE OF THE FOCUS ON LEGACY
Originally, Viola Davis was the head of Task Force X, or the "Suicide Squad". This team is comprised of supervillain prisoners of the government outfitted with explosives in their neck.
Amanda Waller uses Task Force X to assassinate and to cover up the mistakes and failures of the US Government. The mere existence of the team is a commentary on how the prison-industrial complex in our country is deeply exploitative. 
DOES SUPERMAN WORK FOR AMANDA WALLER NOW?
Black Adam is the most recent DCU project to feature Amanda Waller, and it positions her uniquely relative to her previous appearances. In Black Adam, Amanda Waller is either the boss of or works alongside both Superman and the Justice Society of America.
Her work alongside two distinctly superheroic entities marks a departure from her secretive Task Force X black-ops operation. Amanda Waller now has influence over several very powerful superheroes with strong ties to America, operating internationally. 
RELATED: DWAYNE JOHNSON WANTS BLACK ADAM TO BE THE "DIRTY HARRY OF SUPERHEROES"
Knowing how persuasive and deceitful Amanda Waller is, this should be deeply concerning to the other powers of the DC Universe. In a world with superpowers, finding metahumans who will fight for your country is the real arms race.
Considering that, Kahndaq's relevance in geo-political conflict just grew immensely. In the post-credit scene of Black Adam, Superman expresses American fear of this new Middle Eastern power.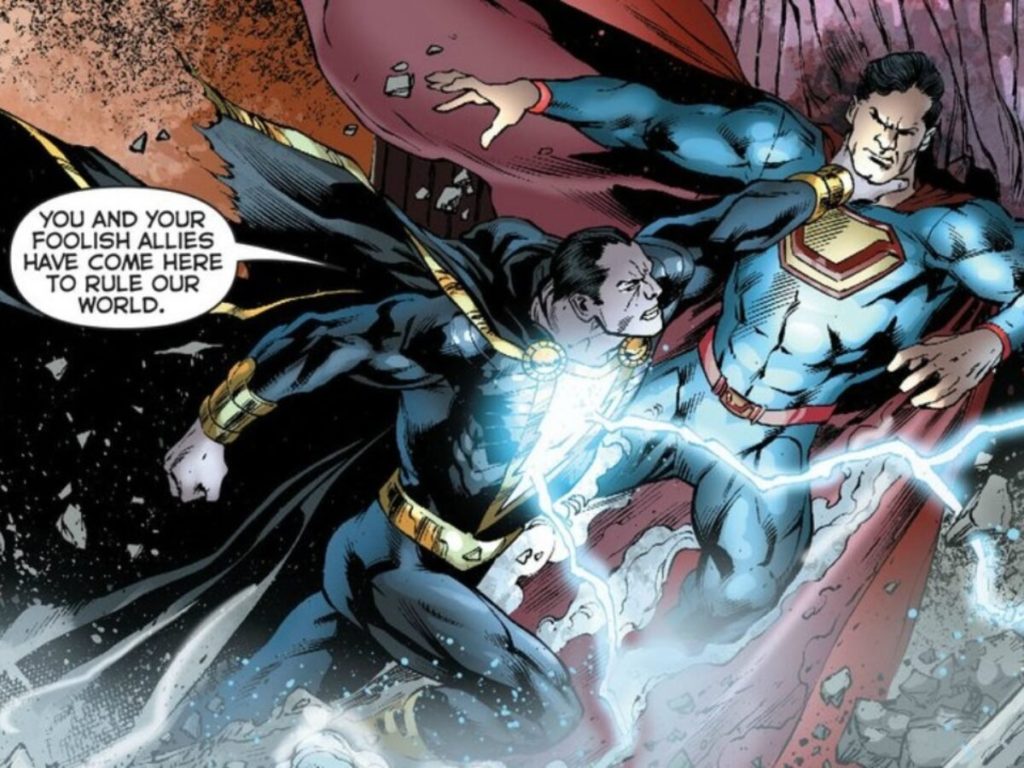 "It's been a while since anyones made the world this nervous, Black Adam. We should talk." -Superman
Superman was sent by Amanda Waller to deliver that message to Black Adam. It's unclear what the road to Superman and Black Adam's showdown looks like exactly, but his new relationship with the American government is coming into focus.
Superman is a pawn of Amanda Waller, and considering his good nature, he must have no idea of the sinister intent his new boss harbors under the surface. But if his new boss sent him to take Black Adam down, to kill him if necessary, would he do so in an act of naive, blind patriotism? 
RELATED: BLACK ADAM: ALDIS HODGE ON HIS VERSION OF HAWKMAN & HIS SUPERHEROIC PERSPECTIVE OF JUSTICE
The answer to that question is ultimately up to the writer of the potential "Black Adam Vs Superman: Dawn Of Hope" movie, but the potential of its exploration is very exciting.
BLACK ADAM VS. SUPERMAN: DAWN OF HOPE
Henry Cavill recently said that "there is such a bright future ahead for the character, and I'm so excited to tell a story with an enormously joyful Superman." Just imagine how powerful a movie that forced Superman to reconsider his place as an American hero operating on a global scale.
The Black Adam Vs. Superman movie could continue the exploration of militant American overextension which began with the Justice Society in Black Adam. If Superman was happy, on top of the world working for Amanda Waller, imagine how satisfying it will be to watch him eventually discover the vile corruption of Waller and the American government!
Superman doesn't really learn anything from his government-ordered brawl with Superman in The Dark Knight Returns, and that's always read as a bit of a missed opportunity. If the future of the DCU includes an examination of the ethics of Clark Kent's patriotism and ethnocentrism, you count me in.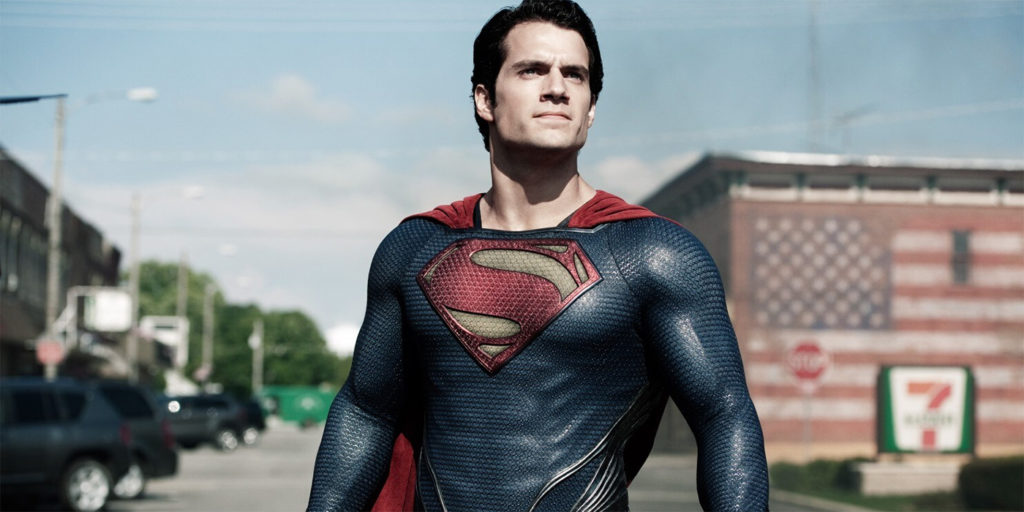 Superman is back, and the boy scout could go in so many different directions. Hopefully, the Black Adam Vs Superman angle is as poignant as it is passionate. This story has potential to send a powerful message to millions, and that shouldn't be overlooked. 
What do you think the fight between Superman and Black Adam should look like? Let us know your thoughts in the comments below or on our social media! 
KEEP READING: DC STUDIOS: 7 CANCELED DC MOVIES THAT JAMES GUNN & PETER SAFRAN SHOULD REVIVE