Kroma #3 continues to build the epic, color-driven fantasy adventure of the titular character in Lorenzo De Felici's breathtaking new world.
Kroma By De Felici, otherwise known simply as Kroma, is a 4-issue Image Comics miniseries from writer, creator, and artist Lorenzo De Felici, designer Jillian Crab, and letterer Rus Wooton. This series is all about color, not just thematically, but literally. The story begins in a fortress of black and white known as "The Pale City". This land is devoid of color, isolated from a lush, brilliant yet savage wilderness.
In the forests just outside the city, massive lizards whose behavior is based on colors; both in terms of sight and interspecies communication. These beasts are believed to have massacred all of mankind outside of The Pale City long ago. According to legend, there is a King of Colors who sits atop a crystal throne in the sky. He was a benevolent god, blessing mankind and all of earth's creatures with his bountiful rainbow.
KROMA: THE LEGEND OF THE KING OF COLORS
But mankind grew arrogant, and in their folly, they created another color. This deeply offended the King of Colors, who unleashed the giant, man-eating color lizards in his wrath. It is important to realize that this is history only as it is told in The Pale City. We have yet to encounter the King of Colors, and we don't know if this legend is accurate, or a myth designed to control.
The Makavi is the leader of The Pale City and the primary antagonist of the comic book. He is a cult-like leader, who commands a council and gives orders to all of the citizens. At his command, a ritual hunt was held. The child of the King of Colors, known as Kroma, was set free within the city walls routinely, then recaptured.
Allegedly, the goal of this ceremony was to show the independence and strength of mankind to the King of Colors, in the hope that he might call off his murderous lizards. Again, we cannot be certain that this is true. A young boy named Zet saw the heterochromatic (one green and one blue) eyes of Kroma during the ritual, and he was spellbound.
RELATED: WandaVision Director Matt Shakman Tapped For Godzilla Apple TV+ Series
KROMA IS THE ONLY PERSON WITH COLORED EYES IN THE PALE CITY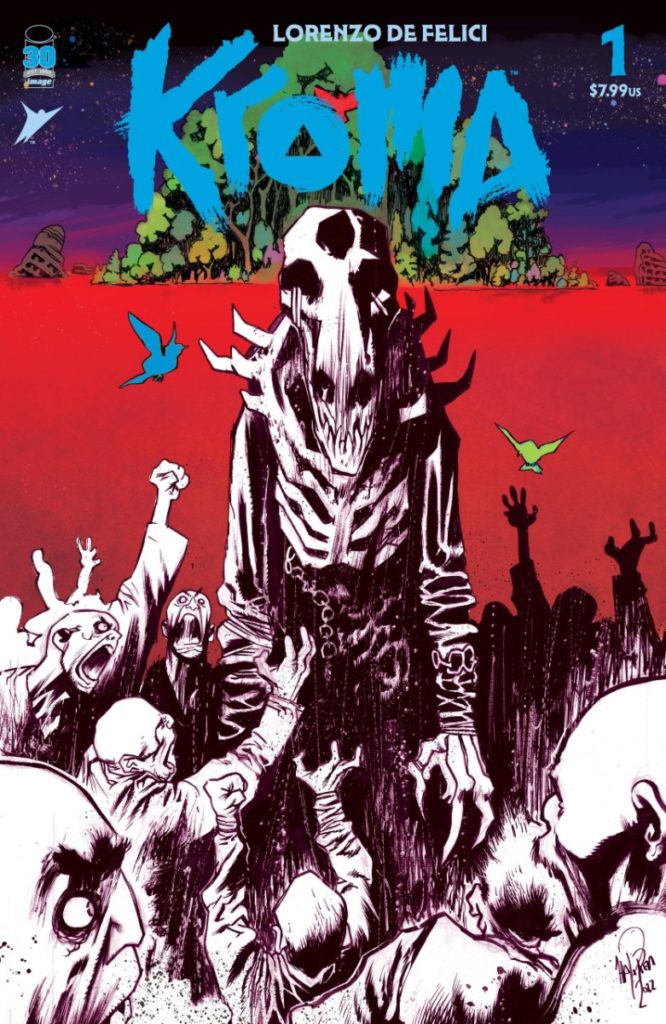 All who reside in The Pale City are taught to fear the color, and to cast out all color no matter the cost. Color is the enemy of the Makavi, and so it is the enemy of the people. Despite this, Zet secretly comes to visit and eventually free Kroma. When Zet was a child, a bird fell from the sky into The Pale City, and he found it. Knowing that embracing color was a punishable offense, his mother took the fall for him and was exiled.
In issue #3 of Kroma By De Felici, we learn that Zet's mother perished shortly after her exile. Zet was murdered on the order of the Makavi. Though his death was tragic, there is a sense of peace in the knowledge that while his mother died protecting him, he died protecting Kroma. But through him, Zet lives on as an angel on her shoulder. She sees visions of her fallen companion, and he tries to keep her safe, both emotionally and physically.
RELATED: Apple TV+'s Monarch Eyeing Wyatt Russell For Exciting Role In The New Monsterverse Series: Exclusive
KROMA IS HAUNTED BY HER BEST FRIEND & WORST ENEMY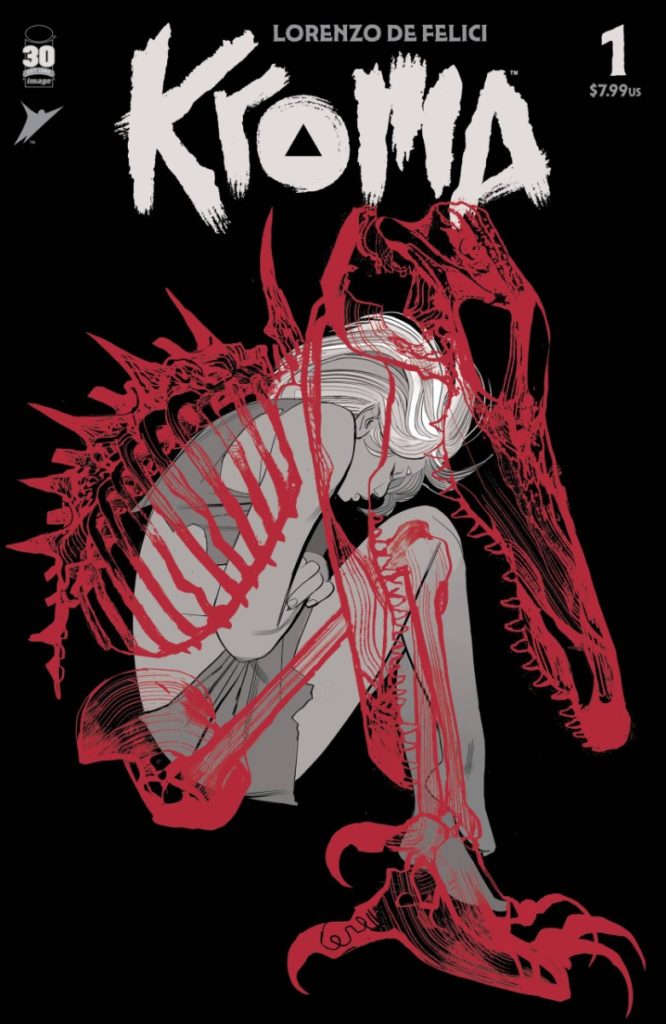 At the end of the second issue, we learned that the wise forager who was helping our hero had sinister intentions. Kroma #3 sees a hallucination of the Makavi rising to counter Zet as the devil on Kroma's shoulder. As the Princess of Colors is put through several life-or-death situations, she struggles with self-preservation. Kroma desperately doesn't want to hurt anyone, because, after a lifetime of being told that's all she exists for, Zet convinced her otherwise.
Kroma #3 is merciless, mesmerizing, and spectacular in every way that a great comic book can be. The illustrations are genuine works of art that you'll enjoy revisiting time and time again after your first read. The ending of this issue has a delightful twist that turns the table in Kroma's favor, finally concluding a chapter on a positive note. The only thing that worries me about Kroma By De Felici is whether or not the story can truly come full circle with just one issue left.
The saga of Kroma is a sprawling, high-stakes trip into another world, a world far more aesthetically captivating than your average comic book.
Because of the gloriously vivid artwork and color design, thrilling exploration of a bold new fantasy world, and captivating dialogue, I give Kroma By De Felici #3 a 9.2/10.
To discover the fantastic conclusion to Kroma By De Felici #4, on sale February 15, 2023.
What did you think of Kroma By De Felici #3? Let us know your thoughts in the comments below or on our social media!
KEEP READING: The Last of Us Pilot Review: A Horrifying, Must-Watch Introduction To A Fungal Zombie Apocalypse