A new addition to the Ghostbusters franchise is about to hit theaters and it is helmed by a new generation both in front of and behind the camera. Director and co-writer Jason Reitman takes the helm from his father Ivan Reitman who directed the original Ghostbusters film. This family legacy element is at the very heart of the new film largely to its advantage, but can at times be detrimental.
Ghostbusters: Afterlife follows single mother, Callie (Carrie Coon), who runs into some financial trouble, but after she learns her estranged father, Egon Spengler, has recently passed away she moves her two children, teenage son, Trevor (Finn Wolfhard), and twelve-year-old science prodigy Phoebe (McKenna Grace), to Summerville, Oklahoma to settle his affairs and hopefully receive an inheritance.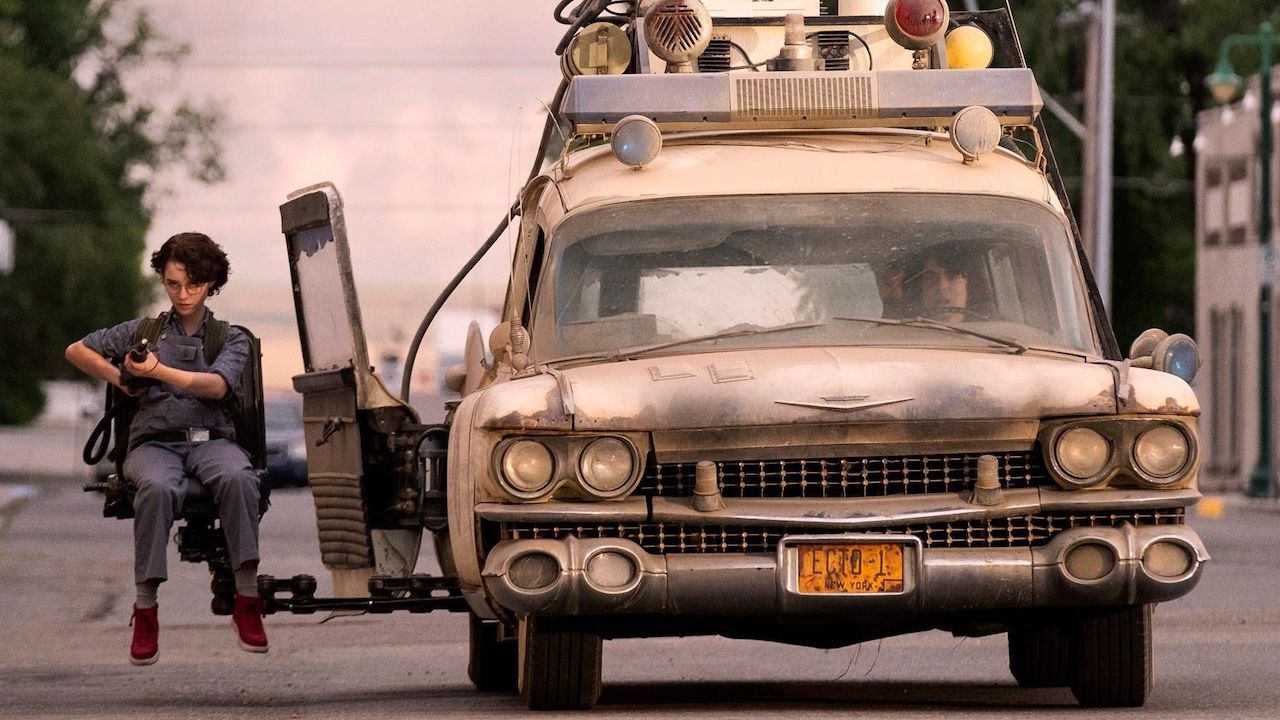 The family reluctantly settles into their new home, which has some…strange occurrences in the neighborhood, and Phoebe soon begins to discover the truth about her grandfather and his past as a Ghostbuster. Trevor quickly gets a job at the local burger joint to get closer to his new crush Lucky (Celeste O'Connor) as Phoebe unexpectedly bonds with fellow student Podcast (Logan Kim) and teacher Mr. Gooberson (Paul Rudd).
RELATED: EARLY BUZZ FOR GHOSTBUSTERS AFTERLIFE IS SCARILY PROMISING
The entire cast is spectacular with impressive chemistry and each character is unexpectedly layered, especially the family of three at the heart of Ghostbusters: Afterlife. The chemistry between Coon, Wolfhard, and Grace is wonderfully authentic instantly adding pathos to the film. While Coon seems underutilized she shines when on screen with charming sarcasm and her constant struggle with the duality of feeling both anger and grief after her father's death brings a fantastic complexity to the character.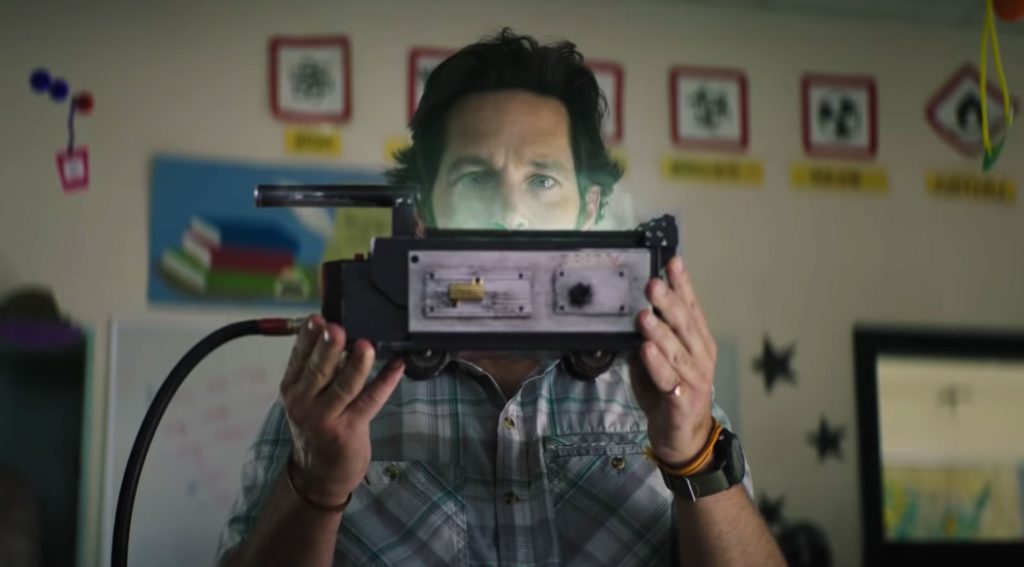 Paul Rudd brings his usually charm and comedy chops to the role with boyish excitement, and his chemistry with Coon is delightful. Logan Kim as Podcast is surprisingly hilarious with his obsession of documenting his life with unwarranted intensity and over the top mystery. But the true breakout is McKenna Grace.
MCKENNA GRACE PROVES HER STAR POWER IN GHOSTBUSTERS: AFTERLIFE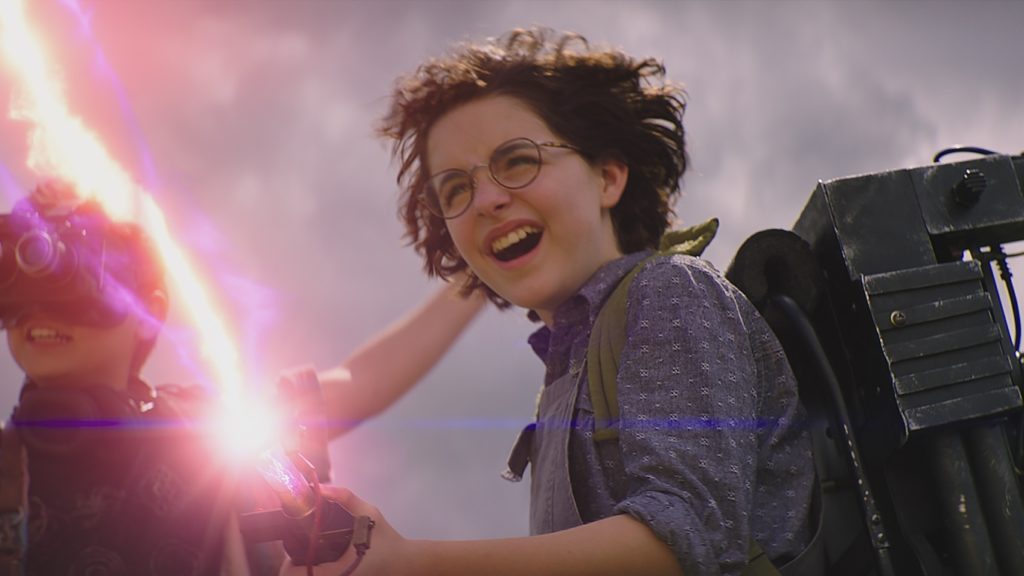 Grace manages to not only carry the main arc of the film, but a good amount of the comedy as well. She infuses Phoebe with an endearing awkwardness, sardonic snark, and strive to find herself. Phoebe's attempts to connect through terrible jokes is hilarious and one of the best running gags in Ghostbusters: Afterlife. She embodies the best parts of Egon Spengler while still being a wholly unique character. Grace infuses the performance with pathos as the nerdy outsider who wants to find connection and her place in the world.
RELATED: TOM HOLLAND WANTS A MILES MORALES FILM AND CLAIMS "IF I'M PLAYING SPIDER-MAN AFTER I'M 30, I'VE DONE SOMETHING WRONG."
Ghostbusters: Afterlife introduces an entirely new generation of heroes in an 80s coming of age adventure style film, similar to classics like Goonies and E.T., Ghostbusters: Afterlife leans more into this mystery, adventure tone with the comedy, at least initially, largely coming from the characters. This is clearly Phoebe's story, and McKenna Grace carries it fantastically, as she learns more about her grandfather and connects with his scientific background. And while the middle America setting works well for the coming of age and Goonies feel it does make the supposedly world ending stakes fall a little flat due to the sheer isolation.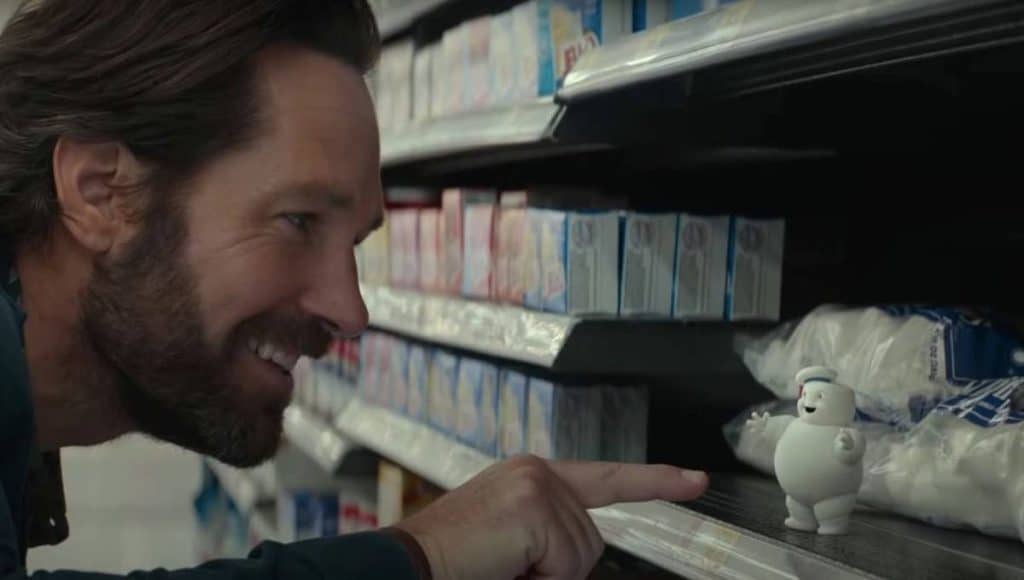 While Afterlife is a solid new addition to the Ghostbusters franchise, its biggest detriment is the need to remind audiences why they love Ghostbusters with an overabundance of Easter eggs. When Ghostbusters: Afterlife leans into the new cast, their family dynamic, and the Goonies vibe it is at its best, but it stumbles as it feels the need to re-walk the path of the original film. Although hardcore Ghostbuster fans will likely adore the endless callbacks, it does overload the story. While Easter eggs are to be expected and some work very well, especially when they feel earned, the fact is that Ghostbusters: Afterlife relies too heavily on the callbacks to it own disadvantage.
RELATED: MARVEL STUDIO'S KEVIN FEIGE REFLECTS ON DISNEY PLUS YEAR 1 AND BALANCING MASSIVE COSMIC STORIES WITH GROUNDED PROJECTS
Even with the overabundance of Easter eggs and stakes that feel less than world ending, Ghostbusters: Afterlife is a truly fun film. When it leans into the fantastic chemistry between the cast, the Goonies coming of age comedy adventure, and McKenna Grace's truly standout performance it is an absolute blast. Ghostbusters: Afterlife is definitely worth a watch for Ghostbusters fans old and new.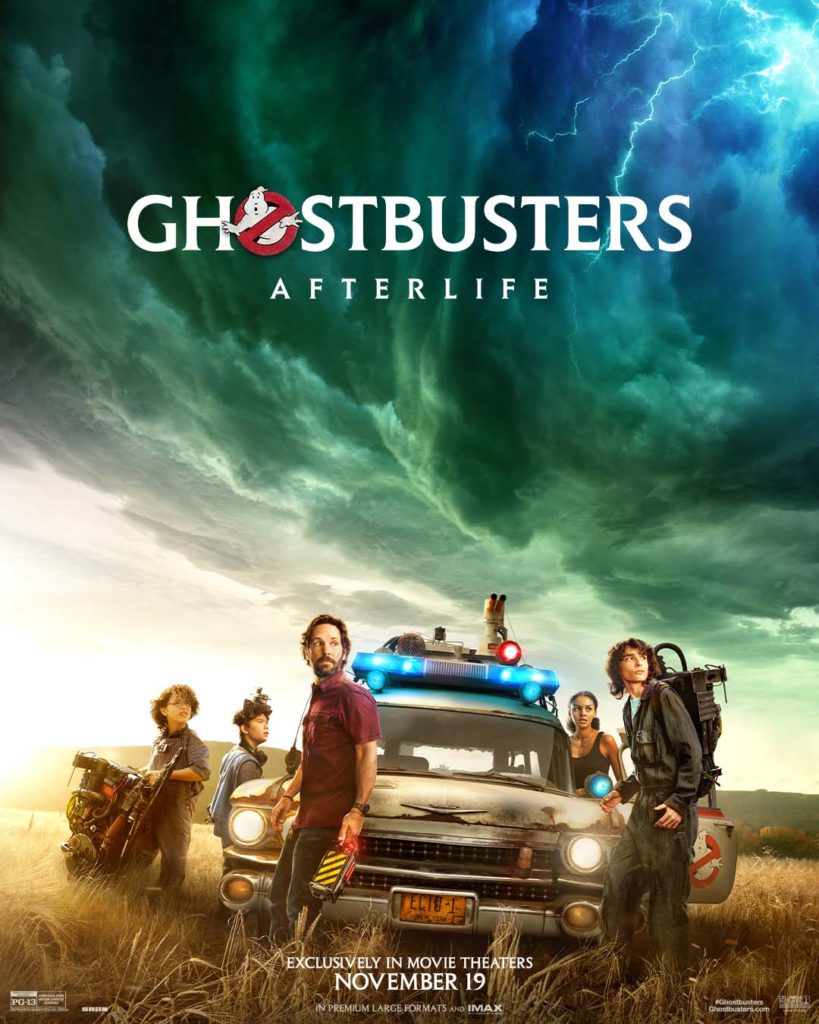 Ghostbuster: Afterlife exclusively hits theaters November 19, 2021. Are you excited to see Ghostbusters: Afterlife? Leave your thoughts in the comments below or on our social media and check back with The Illuminerdi for more reviews.
KEEP READING: GHOSTBUSTERS: AFTERLIFE FINAL TRAILER TEASES COMEDY LEGEND BILL MURRAY'S RETURN AND MORE SURPRISES