If you love independent cinema or Yorgos Lanthimos, Poor Things should catch your fancy. The director behind the beloved The Lobster has gifted film fans with quite a handful of thought-provoking and exciting films and after a 5 year wait, we are finally close to the director's newest picture.
WHAT IS POOR THINGS ABOUT?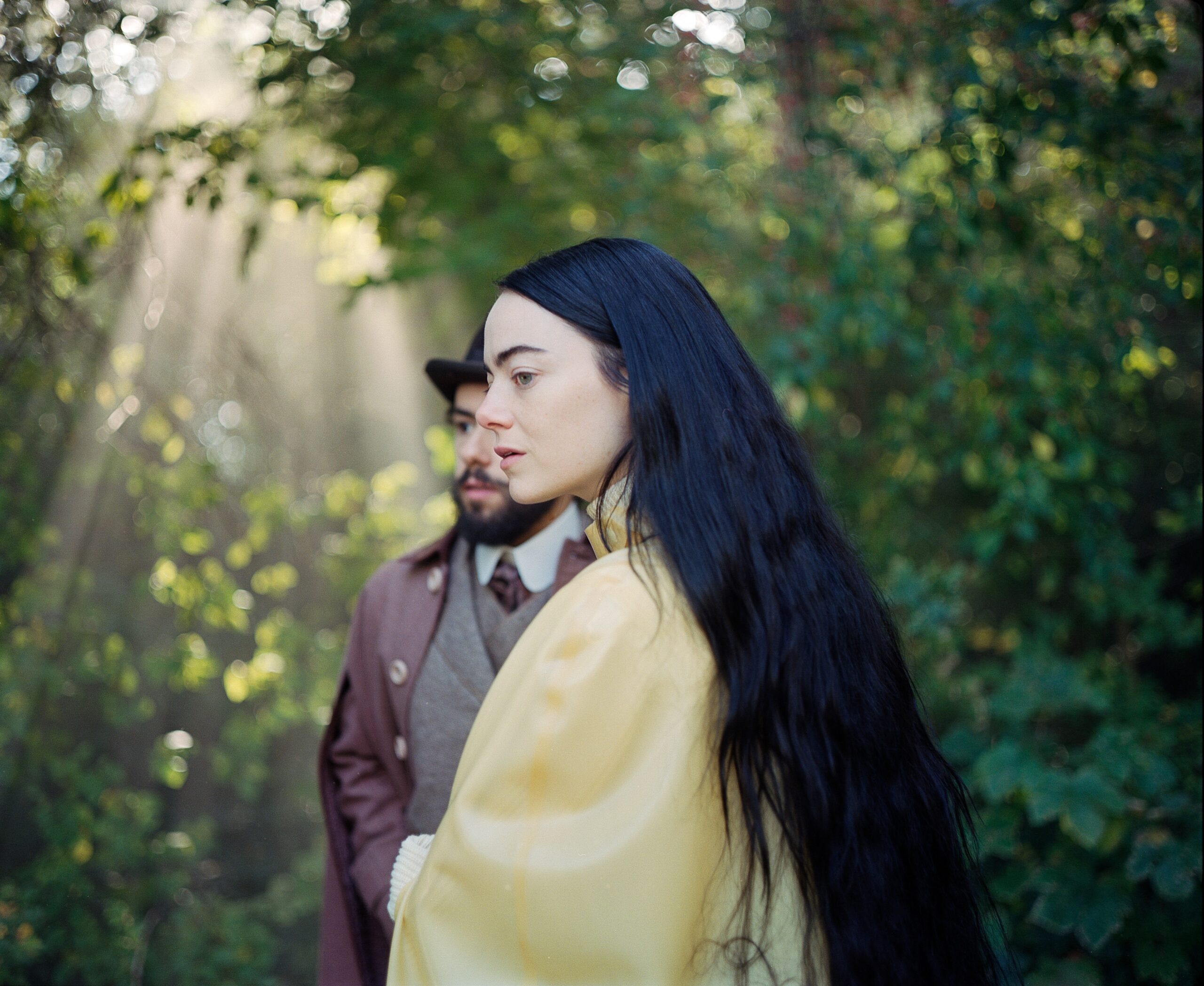 Poor Things is set in the Victorian era and follows Victoria McCandless (Emma Stone), an open and highly sensual woman that drowns herself to escape her abusive husband. But she gets brought back to life by a mad scientist (Willem Dafoe). Godwin Baxter replaces her brain with that of her unborn child and names her Bella Baxter. While he fulfills his scientific dreams he has to deal with Bella's jealous husband, after he learns about her existence.
RELATED: May December: What We Know So Far About Todd Haynes' New 2023 Film
THE CAST
Lanthimos has assembled a huge cast for his next feature, which will be led by Emma Stone. This marks her second feature film collaboration with Yorgos Lanthimos after they worked together on The Favourite, for which the actress earned an Oscar nomination. This also won't be their last collaboration as they already shot Lanthimos next film AND together.
Stone is best known for playing Gwen Stacy in The Amazing Spider-Man duology alongside Andrew Garfield. Two years later she won an Oscar for her role in the musical La La Land. She has also often proven her comedy chops in films like Superbad, Crazy Stupid Love, and The Zombieland films. Stone also took a more villainous turn in Disney's Cruella.
Willem Dafoe is best known for playing The Green Goblin in Spider-Man and also just reprised this role in Spider-Man: No Way Home. He is a frequent collaborator of directors like Robert Eggers and Lars von Trier and has multiple Oscar nominations under his belt. Ramy Youssef, best known for creating and starring in HULU's hit comedy series Ramy, plays Stone's husband in the film.
The film will also star Academy Award nominee and MCU star Mark Ruffalo (The Avengers, Spotlight), Christopher Abbott (It Comes at Night), and Margaret Qualley (Once Upon a Time in Hollywood).
THE CREW
Yorgos Lanthimos is a name, most cinephiles know very well. The Greek director started his feature film career in the 2000s with Kinetta. In 2009 his second film Dogtooth, starring Nicole Kidman, became a film festival hit and also scored a Best International Film at the Academy Awards. But it was the highly acclaimed and thought-provoking 2015 film The Lobster, starring Colin Farell and Rachel Weisz that was his big indie breakout and also scored him his first Oscar nomination for Best Original Screenplay.
Since then, he made the psychological thriller The Killing of a Sacred Deer, also starring Farell and Barry Keoghan. His latest film The Favourite gained 10 Oscar nominations including Best Picture and Best Director.
Five years later Lanthimos is officially set to return with Poor Things which reunites him with his long-time editor Yorgos Mavropsaridis and The Favourite cinematographer Robbie Ryan and casting director Zsuzsa Mihalek. Tony McNamara adapts Poor Things from the 1992 novel of the same name by Alasdair Gray. McNamara also wrote Lanthimos' last feature film.
RELEASE DATE AND TRAILER
Due to the pandemic, Poor Things faced quite a handful of delays, making this the third year that awards pundits put this film into their early Best Picture Predictions. It has been delayed so often that Lanthimos even shot an entire film titled AND without Poor Things being released.
Luckily we now have an official release date as well, as the film is set to hit theatres on September 8. The distributor Searchlight Pictures announced the news alongside the first three first-look images of Emma Stone, Ramy Youssef, and Willem Dafoe.
That also means that while we haven't yet gotten a trailer, it shouldn't take that much longer until we see the first moving pictures of Lanthimos' newest work.
What do you guys think? Are you excited about Poor Things? Do you like Lanthimos' previous work? Let us know and follow our social media. We're always watching.
KEEP READING: BEETLEJUICE 2 WITH JENNA ORTEGA AND MICHAEL KEATON BEGINS FILMING THIS WEEK AHEAD OF SEPTEMBER 2024 RELEASE