Spider-Man: Across the Spider-Verse is finally almost here after the long journey since Spider-Man: Into the Spider-Verse blew comic and animation fans' minds back in 2018. The instantly iconic film started a new era for the animation medium and is being hailed as one of the best-animated films of all time.
Naturally, fans wanted more, and Sony accepted the challenge and announced not one, but two sequels at once. Previously titled Spider-Man: Across the Spider-Verse Part 1 and Part 2, both films were being worked on simultaneously over the last couple of years. At that time the studio also changed its mind and retitled the third film Spider-Man: Beyond the Spider-Verse. But due to the pandemic, both films faced a handful of delays.
Over that time more and more rumors and casting announcements started to swirl up. Actors like Issa Rae (Spider-Woman), Jason Schwartzman (The Spot), and Daniel Kaluuya (Spider-Punk) were confirmed to join the first film's main trio: Shameik Moore (Miles Morales) Hailee Steinfeld (Gwen Stacy) and Jake Johnson (Peter B. Parker). Fans were starving for a new look at the film, as the only footage that was released was over a year old, but in December 2022, Sony finally dropped the first teaser trailer for the highly anticipated sequel.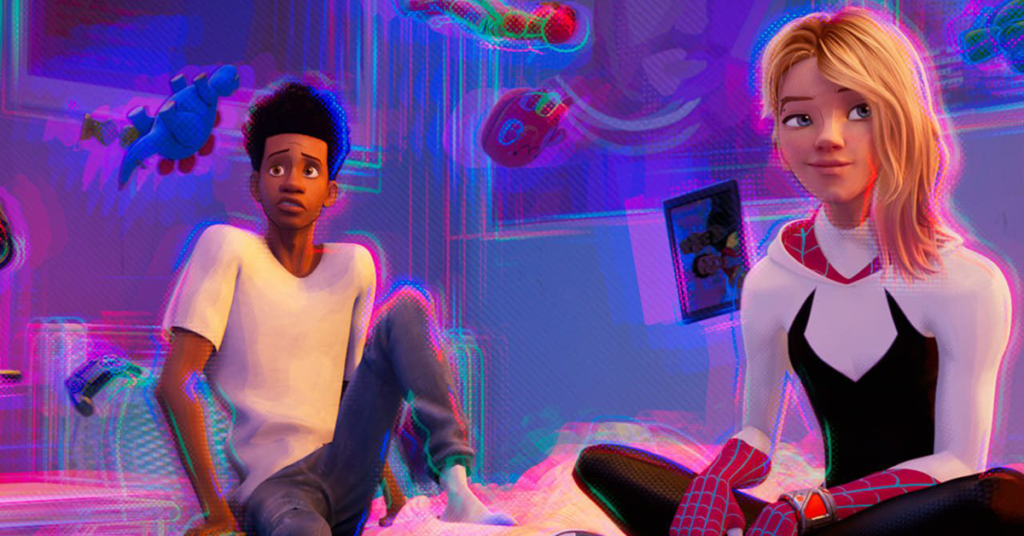 RELATED: Spider-Man: Across the Spider-Verse Trailer: Spider-Verse 2 Is Full Of Spidey Joy
And after the official trailer dropped back in April, we are now only a week away from Across the Spider-Verse finally hitting theatres. The marketing is in full swing as well, as new TV Spots and interviews with the cast appear on social media nearly every day. Now Sony has also dropped the social media embargo, a week earlier than previously scheduled meaning the first reactions from critics have flooded the internet.
And the studio's decision fully paid off, as the film is getting exceptional early reactions, increasing the hype around this film even more.
THE RECEPTION IS TRULY OUT OF THIS UNIVERSE
The overly critical reception is nothing less than fantastic. Critics describe the film as a "work of art", "even better than the first one", "darker and sadder" "spectacular" and "one step above masterpiece".
Look at some of those reactions below:
My excitement for Across the Spider-Verse after these early social media reactions just skyrocketed through the roof. Don't get me wrong, I was excited about the film before, just as everyone was, but reading descriptions like "a work of art" and "even better than the first" certainly increase that excitement even more. I am more than ready to finally dive back into the Spider-Verse.
Spider-Man: Across the Spider-Verse swings into theatres on June 2, 2023.
About Spider-Man: Across the Spider-Verse
Release date: June 2, 2023 (USA)
Directors: Joaquim Dos Santos, Justin K. Thompson, Kemp Powers
Written by: Phil Lord, Christopher Miller, David Callaham
Producers: Avie Arad, Amy Pascal, Phil Lord, Christopher MIller, Christina Steinberg
Production: Columbia Pictures, Sony Pictures Animation, Marvel Entertainment, Arad Productions, Lord Miller Productions, Pascal Pictures
Distribution: Sony Pictures Entertainment Motion Picture Group, Sony Pictures Releasing
Runtime: 140 minutes / 2hr 20min
Cast: Shameik Moore, Hailee Steinfeld, Brian Tyree Henry, Luna Lauren Vélez, Jake Johnson, Jason Schwartzman, Issa Rae, Karan Soni, Daniel Kaluuya, Oscar Isaac

Synopsis
Miles Morales returns for the next chapter of the Oscar®-winning Spider-Verse saga, Spider-Man™: Across the Spider-Verse. After reuniting with Gwen Stacy, Brooklyn's full-time, friendly neighborhood Spider-Man is catapulted across the Multiverse, where he encounters a team of Spider-People charged with protecting its very existence. But when the heroes clash on how to handle a new threat, Miles finds himself pitted against the other Spiders and must redefine what it means to be a hero so he can save the people he loves most.
What do you guys think? Are you excited for the film? How did you like the first one? Let's discuss everything in the comments down below and on our Social Media.
KEEP READING: The Little Mermaid Review – New Magic, Classic Story