The official trailer for the highly anticipated Spider-Man: Across the Spider-Verse has finally been released.
After months of waiting, December 3rd was the day that Sony Pictures revealed that the first official trailer for the Into the Spider-Verse sequel would be dropping on December 13. After another 10 days of waiting, that day was finally here.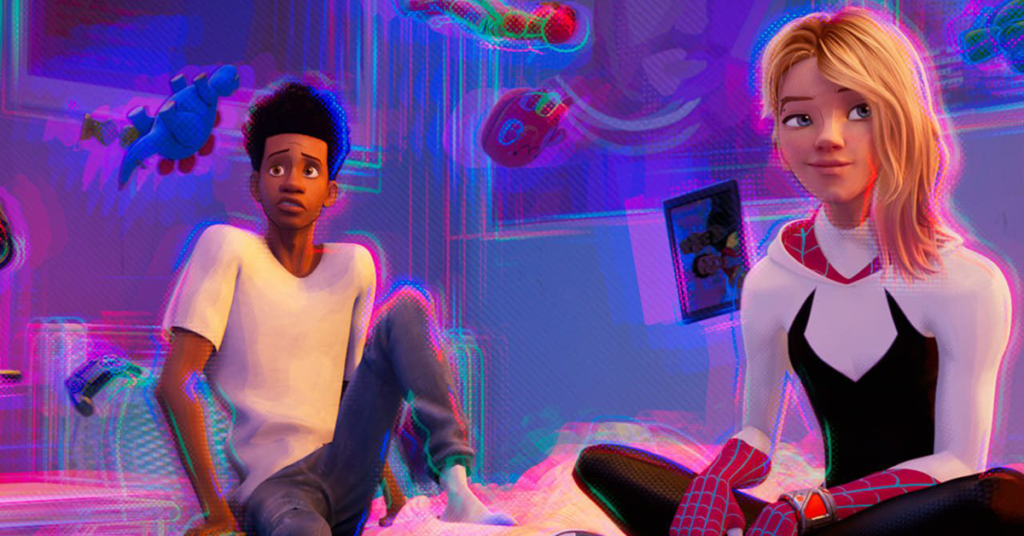 But it's been a long road to get here. Back in late 2021, Sony Pictures announced that they are actively working on not one, but two sequels to one of their most acclaimed films simultaneously. They also released short two clips cut together as a first look at Spider-Man: Across the Spider-Verse Part One. Yes, you read that right, initially, Sony announced the two sequels as Spider-Man: Across the Spider-Verse: Part 1 and 2, Sony luckily changed their mind and revealed the new title of the third installment at this year's CinemaCon: Spider-Man: Beyond the Spider-Verse.
Throughout 2022 we then got a bunch of new information during the Annecy Film Festival and due to multiple toy leaks, as the sequel was once dated at multiple different release dates in 2022. During the festival, Sony revealed some of the film's cast and gave us our first look at the villain. Attendees also got to see some clips of the film.
RELATED: SPIDER-MAN: ACROSS THE SPIDER-VERSE UNVEILS NEW DETAILS INCLUDING A SPECTACULAR 1ST LOOK AT THE VILLAIN
In the following months, we then got multiple first looks and revelations about which Spidey was a part of one of the biggest animated films of all time. These range from beloved and iconic Spideys to more obscure web-slingers, but this new trailer proved that we have seen nothing yet.
THE SPIDER-VERSE IS WIDE OPEN
The trailer focuses on a conversation between Miles (Shameik Moore) and his mother (Lauren Vélez) as they are standing on a rooftop. The conversation gets interrupted with snippets of Into the Spider-Verse as the trailer reminisces on Miles' journey so far. Then we get our first few glimpses at footage from the highly anticipated sequel, showing Miles webbing up a Taxi and swinging by a salesman, buying something to eat.
Rio Morales continues her speech in a voice-over, as we see Gwen Stacy (Hailee Steinfeld) enter Miles' room, taking him with her to what looks like a place where all the different Spideys off all the different universes meet. The trailer shows a huge group of different Spider-Men hanging out together. We see the return of Peter B. Parker (Jake Johnson) who is now confirmed to be a father as and some new looks at Spider-Man 2099 (Oscar Isaac) and Spider-Woman (Issa Rae).
The trailer takes a darker turn as all the Spideys start hunting down Miles and ends with Gwen saying "We were supposed to be the good guys", while Spider-Man 2099 states "We are." As he attacks Miles.
RELATED: SPIDER-MAN: ACROSS THE SPIDER-VERSE TOY LEAK REVEAL 2 NEW AMAZING SPIDER-PEOPLE
Just minutes after the trailer dropped fans online were taking closer looks to see which Spider-Men appear in this trailer. The most noticeable that we found is the beloved version of Insomniac's Playstation Spider-Man games, Spider-Man Unlimited from the early 2000's cartoon of the same name, Playstation 1 Spider-Man, Manga-Verse Spider-Man, Spider-Cop, Bombastic Bag-Man, and Spider-Monkey. There are so many Spidey's very certain that fans haven't found every single one yet.
The animation looks again absolutely stellar and utterly creative, as we expected. Personally, while I couldn't be more excited for the film, I think the trailer is just ok, as the editing didn't fully work for me and felt pretty clumsy in a lot of moments. That doesn't mean that I don't like what I'm seeing here, because trust me, I do, just from a technical standpoint, the trailer didn't fully work for me. June can't come soon enough!
Spider-Man: Across the Spider-Verse hit theatres on June 2, 2023. The film stars: Shameik Moore, Hailee Steinfeld, Jake Johnson, Oscar Isaac, Issa Rae, Daniel Kaluuya, Brian Tyree Henry, Lauren Vélez, Shea Whigham, Jorma Taccone, Rachel Dratch, and Jason Schwartzman.
RELATED: DANIEL KALUUYA JOINS THE AMAZING CAST OF SPIDER-MAN: ACROSS THE SPIDER-VERSE AS SPIDER-PUNK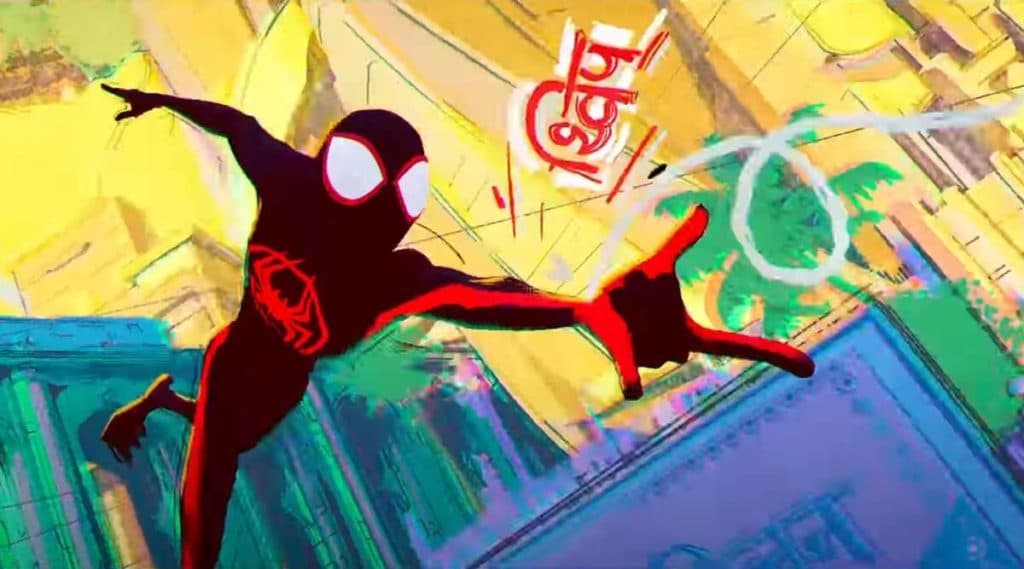 What do you guys think? Which Spidey did you spot? Did you like the trailer? Will you be watching Spider-Man: Across The Spider-Verse? Let's discuss everything in the comments down below and on our social media.
KEEP READING: MATTEL AND CRYPTOYS DROP WAVE 2 OF THEIR OFFICIAL MASTERS OF THE UNIVERSE DIGITAL TOY COLLECTION