Alexander Payne's work is almost always something to look out for, and for The Holdovers, he also reunites with a collaborator of one of his best films. It's time to take a closer look at what we know so far about his upcoming film.
The Holdovers is set in the middle of the Vietnam War and takes place in a New England prep school. It follows instructor Paul Hunham (Paul Giamatti) who is forced to stay on campus during the Christmas holidays as he has to look after a few students who must also remain there. While he is at first not amused about his task, he forms an unexpected bond with the wild, but brilliant student Angus (Dominic Sessa) and Mary (Da'Vine Joy Randolph), the school's head cook, who lost her son in the war.
RELATED: Saltburn: What We Know So Far About The Great Emerald Fennell's New Film
THE CAST
The Holdovers marks the reunion between Alexander Payne and Paul Giamatti. The two worked together way back in 2004 on Sideways, where Giamatti played the leading role. The film was nominated for five Oscars and won Payne his first Academy Award. Even with two Supporting actors (Thomas Hayden Church and Virginia Madsen) being nominated, Giamatti was famously snubbed, which still gets Oscar fans talking 20 years later. But Giamatti eventually got his first nomination only one year later for Cinderella Man.
The Emmy winner has appeared in many films, mostly supporting turns. He is also known for playing The Rhino in The Amazing Spider-Man 2 and for his leading role in the acclaimed TV show Billions. He also appeared in the films Jungle Cruise, Cosmopolis, Straight Outta Compton, and The Hangover 2.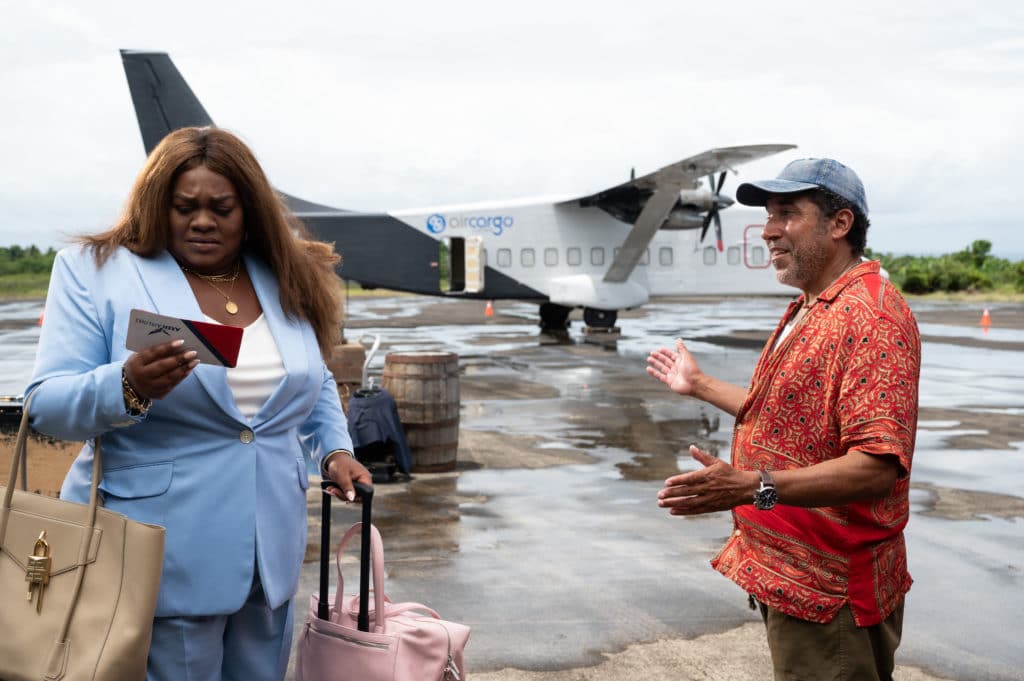 The Holdovers also stars Da'Vine Joy Randolph. She is best known for her role in Only Murders in the Building, where she played Detective Williams, but she also had a scene-stealing supporting turn in the romantic comedy The Lost City starring Sandra Bullock and Channing Tatum. She also voiced Mama Luna in last year's big animation hit Puss in Boots: The Last Wish. Tate Donovan (Argo, Ghosted), Gillian Vigman (Hangover, Step Brothers), and Carrie Preston (True Blood, Claws) have also been cast.
THE CREW
Alexander Payne started his feature film career in 1996 with Citizen Ruth, a satire of the abortion debate starring Laura Dern. That followed films like Election starring Reese Witherspoon and About Schmidt starring Jack Nicholson. Both films were critically acclaimed and scored Oscar nominations. After Sideways, he directed The Descendants starring George Clooney, Nebraska starring Bruce Dern, and Downsizing starring Matt Damon.
Over the course of his career, Payne has earned seven Oscar nominations (one for Best Picture, three for Directing, and three in the Screenplay categories) and won two times. Plenty of his film's cast members also scored Oscar nominations and wins.
RELATED: Poor Things: What We Know So Far About Yorgos Lanthimos' Next Film In 2023
The Holdovers was written by David Hemingson (Black-ish, American Dan). The upcoming film reunites Payne with his long-time editor Kevin Tent, costume designer Wendy Chuck, and Nebraska composer Mark Orton. 
RELEASE DATE AND TRAILER
The Holdovers will be distributed by Focus Features. The studio has already set a limited release date for November 10, followed by a wide release on November 22, 2023.
With that in mind, it might be a while before we see the first trailer for the anticipated film. But there is a good chance the film will play at an upcoming festival, particularly, the Toronto International Film Festival seems very likely as this type of film often premieres there. The festival takes place in Mid-September so one could expect the trailer to release maybe before the film premieres at the festival. Also, Focus Features did debut new footage from the film to media and exhibitors in attendance at CinemaCon 2023 in Las Vegas.
What do you guys think? Are you excited about The Holdovers? Which film by Alexander Payne is your favorite? Let's discuss everything in the comments down below and on our Social Media.
KEEP READING: May December: What We Know So Far About Todd Haynes' New 2023 Film