Alcohol, drugs, sex, and K-Pop fill the screen visually, verbally, and voraciously in Adele Lim's Joy Ride. The audience joins four women in the midst of becoming adult adults on a business trip to close a deal that turns into a hilarious;y raunchy adventure of self-discovery and heritage that pushes the boundaries of an R-Rating. Joy Ride is the comedy of the summer and hopefully the beginning of the return of R-Rated comedy movies.
Joy Ride Rides the Hard R to an Ecstatic Finish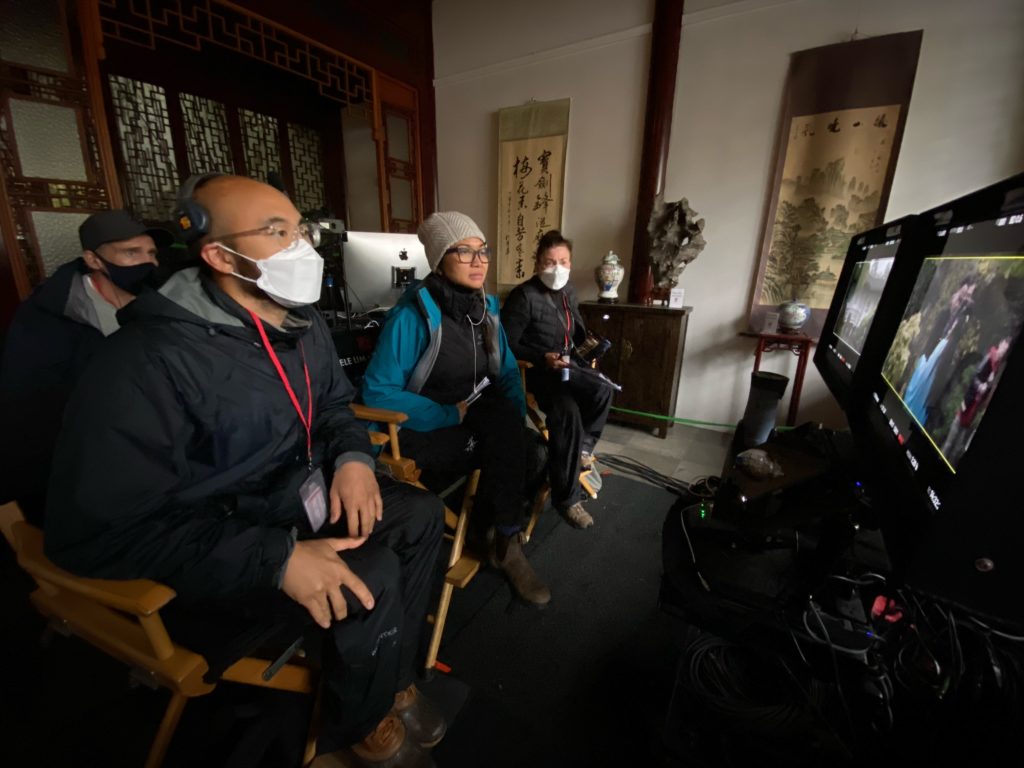 Adele Lim, Cherry Chevapravatdumrung, and Teresa Hsiao craft a wonderfully indelicate R-Rated comedy audiences haven't experienced in years. Joy Ride's incredible team of creatives unapologetically create some of the most bawdy comedy to hit the silver screen in the past decade. It is a wonderfully fresh take on an extremely under-represented genre with a cast and team that is unlike anything Hollywood has ever produced.
RELATED: Extraction 2 Review – The Embodiment of Actions Speak Louder Than Words
Equally as impactful is the surprising heart that beats throughout the film. While it may contrast with the strikingly absurd antics and situations, it is never jarring and wonderfully compliments the story and creates a powerful experience that resonates with audiences.
What I believe fans will really latch onto is relating to the transitional period the characters are in their life. While fans will struggle to contain their bladder from the humor, they will be drawn to the incredibly relatable drama of being an adult who wants to have fun, go a little wild, but also be a responsible grownup that society has said is a good thing.
The story may be far-fetched for some, but it can't help but hit incredibly close to home. Those just old enough to see the film, those close to the age of the characters, and those who are older, will all recognize this transitional period and correlate it to their experience. Joy Ride is the movie that everyone will be talking about, equating life to, and quoting for the next few months.
Sultry, Salacious, and Silly Cast
Tying together their incredible writing and craftmanship behind the camera from Lim, Chevapravatdumrong, and Hsiao, with the help of Point Grey, Lionsgate, and numerous others, is the amazing all-star cast. Ashley Park, Sherry Cola, Stephani Hsu, and Sabrina Wu are the stars of the film, and elegantly get down and dirty for the racy romp throughout Asia and with a truly tantalizing list of male costars that are blatantly objectified in a good way.
RELATED: Warrior Season 3 Review – The Best Action-Drama Series of the Summer
Sherry Cola actively has to most vulgar lines. Her comedic background is evident in how cleanly she delivers her lines, hitting the joke, without overtly punching the lines. Sabrina Wu is a wildcard, transitioning from socially awkward to the coolest person on the planet in an instant. Stephanie Hsu as a woman trying to pretend her "indelicate" past does not exist is an absolute joy. And Ashley Park as a "bad Asian" wonderfully expands the category of what it means to be Asian.
Supporting them is a sexy stable of men who are gloriously objectified to enhance the comedy and overall story. While being objectified might seem like a bad thing, I can assure your that while Desmond Chiam, Chris Pang, Rohain Arora, Alexander Hodge, Victor Lau, Baron Davis, and others are objectified, they aren't dehumanized. If you had to reduce it to a negative, it is a lot closer to fridging than it is fan service objectification. Yes, they are objectified, but they it's not cheap and demeaning. It's celebratory. There definitely could have been more done with them, but they are not useless or wasted.
Maybe a Little too Forward
My biggest critique of Joy Ride is from the marketing side. Too much of the movie is revealed in the trailers. While the best and most outrageous aspects of the film are kept from the trailers. The bar and expectations are set and the movie does not exceed my expectations set by the trailers. And when it comes to comedy, the more unexpected, the greater the laugh.
RELATED: The Afterparty Season 2 Review – An Incredible Whodunnit Mosaic of Comedy, Drama, Mystery, and Genre-Hopping
I Hope Everyone Rides this Ride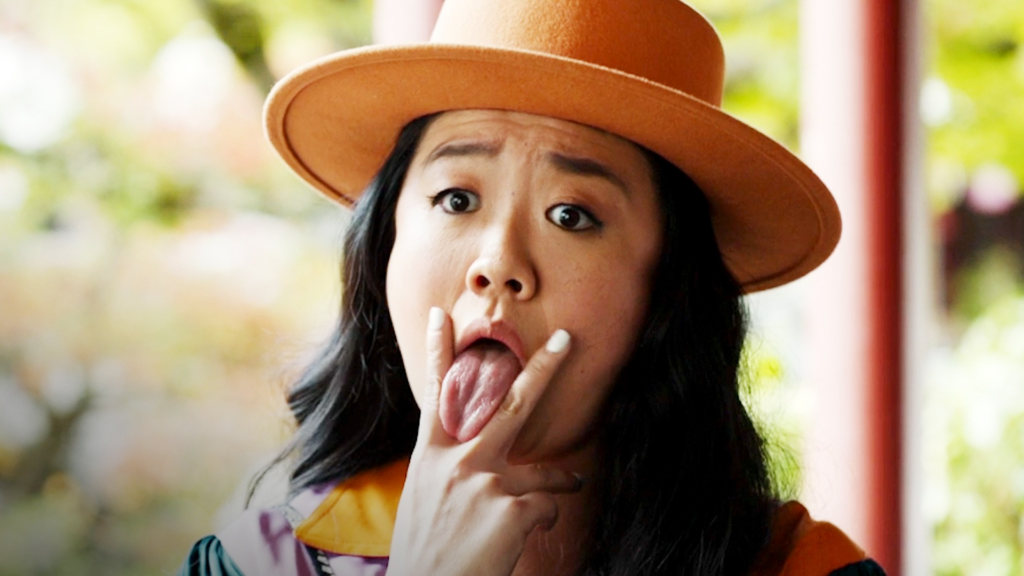 Joy Ride is an incredibly refreshing new entry into the R-rated comedy genre. It hilarious embraces the tropes and expectations of the genre, but turns them around and delivers an entirely new perspective. It's raunchy, it's racy, and it's really f@%!ng funny. But it's also equally dramatic and heartwarming. It's a beautifully humorous movie about sex, drugs, alcohol, friendship, identity, and heritage, that everyone who can watch a R-rated movie on their own can relate to.
For pushing the R-Rating, and reinvigorating the R-Rated comedy genre, I give Joy Ride an 8/10
Joy Ride releases in theaters on July 7, 2023.
About Joy Ride
Release Date: July 7, 2023
Directed by: Adele Lim
Screenplay By: Cherry Chevapravatdumrong & Teresa Hsiao
Story By: Cherry Chevapravatdumrong & Teresa Hsiao & Adele Lim
Producers: Seth Rogen, p.g.a., Evan Goldberg, p.g.a., James Weaver, p.g.a., Josh Fagen, p.g.a., Cherry Chevapravatdumrong, p.g.a., Teresa Hsiao, p.g.a, Adele Lim, p.g.a.
Produced By: Point Grey, Red Mysterious Hippo
Distributed By: Lionsgate
Cast: Ashley Park, Sherry Cola, Stephanie Hsu, Sabrina Wu, Ronny Chieng, Lori Tan Chinn, David Denman, Annie Mumolo, Desmond Chiam, Alexander Hodge, Chris Pang

Synopsis:
From the producers of Neighbors and the co-screenwriter of Crazy Rich Asians, JOY RIDE stars Ashley Park, Sherry Cola, Oscar® nominee Stephanie Hsu, and Sabrina Wu. The hilarious and unapologetically explicit story of identity and self-discovery centers on four unlikely friends who embark on a once-in-a-lifetime international adventure. When Audrey's (Ashley Park) business trip to Asia goes sideways, she enlists the aid of Lolo (Sherry Cola), her irreverent, childhood best friend who also happens to be a hot mess; Kat (Stephanie Hsu), her college friend turned Chinese soap star; and Deadeye (Sabrina Wu), Lolo's eccentric cousin.

Their no-holds-barred, epic experience becomes a journey of bonding, friendship, belonging, and wild debauchery that reveals the universal truth of what it means to know and love who you are.
What do you think of Joy Ride? Do you feel bad for the kid who got punched and kicked by the other kid on the swings? Did you already get your tickets? Let us know what you think and expect on social media!
KEEP READING: Mission: Impossible – Dead Reckoning Part One Review – Impossibly Elevates the Franchise