Blue Beetle is notable for being the first live-action movie adaptation of a DC character with a Latino in the lead role during the modern age of superhero movies. Blue Beetle follows the origin story of Jaime Reyes, portrayed by Xolo Maridueña, a Mexican-American who discovers a mysterious scarab artifact, transforming him into Blue Beetle, Palmera City's resident protector. The studio has recently held early screenings for press and influencers, before the film's release on August 18th.
Blue Beetle Has Not One, But Two Post-Credits Scenes
One of the attendees of these press screenings, journalist Luke Bugg, revealed on X that Blue Beetle has two post-credits scenes. As with all unverified info we will take it with a grain of salt, but the info is interesting! More details about the post-credits scenes weren't revealed, since the film is still under an embargo.
RELATED: Justice League Director Zack Snyder Shows Huge Support For Blue Beetle Ahead of New Film's Release
While DC's adaptations, like Shazam: Fury of The Gods, have had two post-credits scenes before, a DC adaptation having two post-credits scenes is less common compared to Marvel. DC's films usually only have one if any at all.
What Could These 2 Post-Credits Scenes Contain?
Considering Blue Beetle is now confirmed to have two post-credits scenes, it's a safe bet to assume the first will set up a sequel or the new superhero's place in the larger DC Universe.
The most obvious way to set up a proper sequel in Blue Beetle's first post-credits scene would be to show Jaime Reyes meeting Ted Kord, the second Blue Beetle, teasing a team-up between the two in the sequel. Alternatively, the first post-credits scene could show a presumably defeated Victoria Kord, played by Susan Sarandon, seeking vengeance against Jaime and his family by recruiting another member of his comic book rogues gallery.
RELATED: GAL GADOT TALKS ABOUT GREAT 'SUPERMAN: LEGACY' SCREEN TESTS
If the first post-credits scene is meant to set up Reyes' role in the DC Universe, it could officially confirm whether Blue Beetle is still a part of the DCEU or will be retconned to be separate from James Gunn's budding DCU. Potentially, a post-credits scene could occur where Jaime meets a superhero who will appear in Superman: Legacy, such as Guy Gardner. By extension, this scene could set up an appearance by Reyes in the DCU's first film.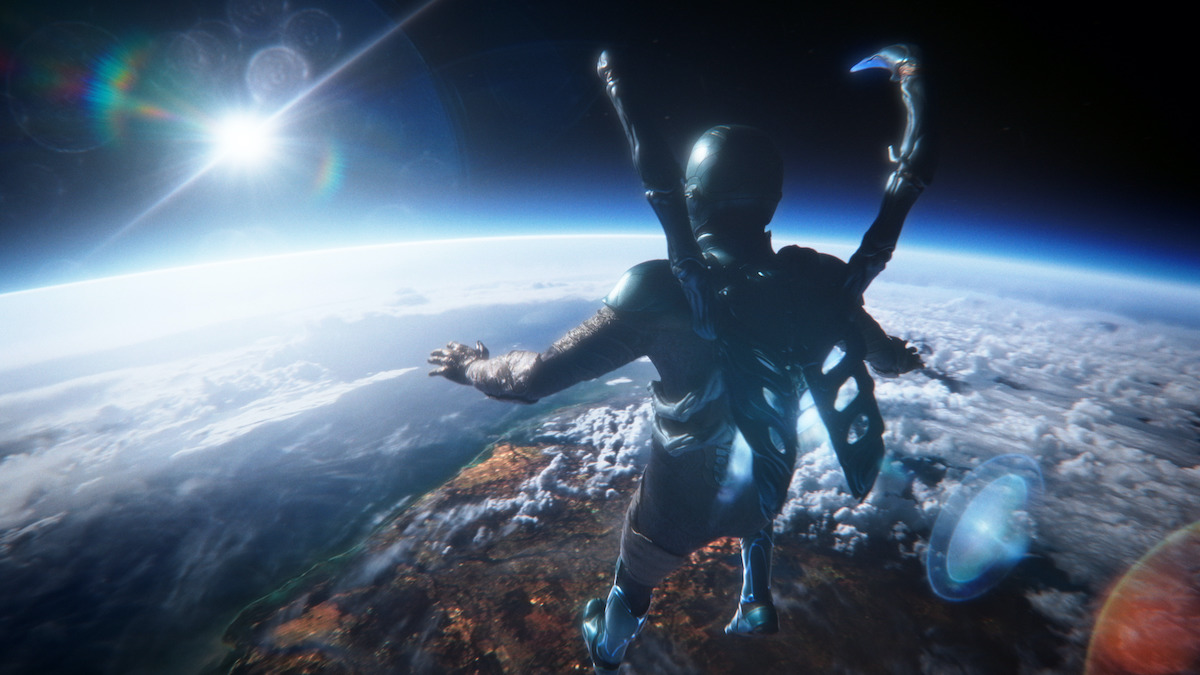 The second post-credits scene might be a joke that pays off a running gag from earlier in Blue Beetle. The second post-credits scene might focus on Rudy and his antics, which makes sense because he's played by George Lopez, a famous comedian.
RELATED: BLACK ADAM HIMSELF, DWAYNE JOHNSON, EXPLAINS HOW ANTI-HERO "NEW LEADERSHIP" KILLED FRANCHISE
Blue Beetle being confirmed to have two post-credits scenes definitely opens up a wide array of possibilities for hints at the character's further adventures. The upcoming release having two post-credits scenes could be a sign of confidence from Warner Bros regarding audiences' investment in the film. The existence of these two post-credits scenes strengthen the idea that Blue Beetle could be something really special among DC's library of adaptations.
About Blue Beetle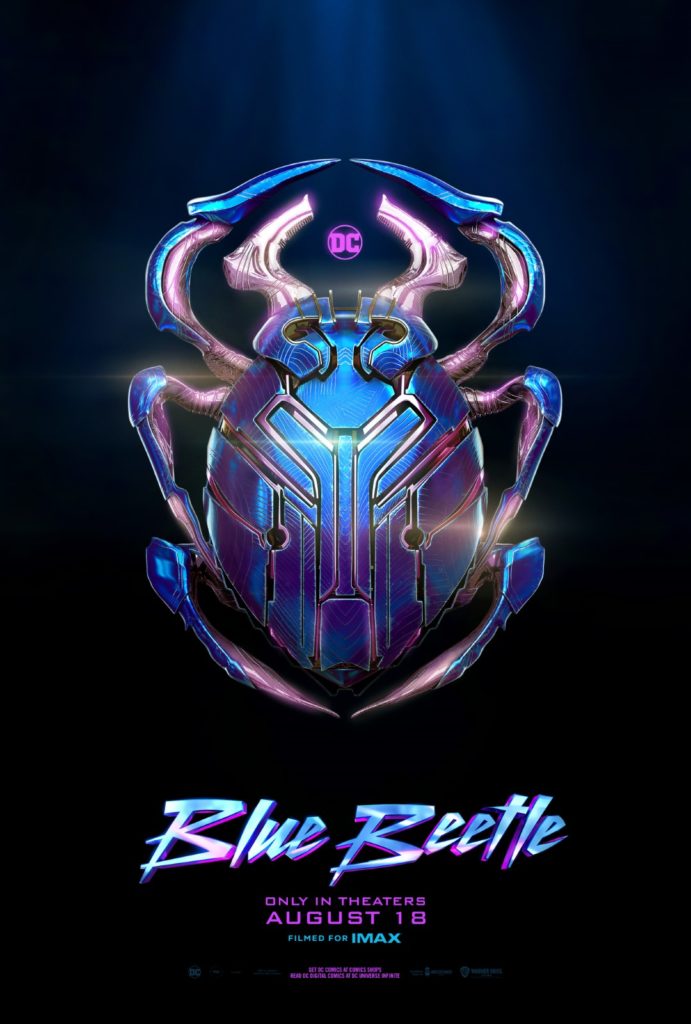 Release Date: August 18, 2023
Director: Angel Manuel Soto
Cinematography: Pawel Pogorzelski
Producers: Peter Safran, John Rickard
Screenplay: Gareth Dunnet Alcocer
Executive producers: Walter Hamada, Zev Foreman, David Siegel
Cast: Xolo Maridueña, Adriana Barraza, Damían Alcázar, Elpidia Carrillo, Bruna Marquezine, Raoul Max Trujillo, Oscar winner Susan Sarandon, George Lopez, Belissa Escobedo, Harvey Guillén

Blue Beetle Synopsis:
Recent college grad Jaime Reyes returns home full of aspirations for his future, only to find that home is not quite as he left it. As he searches to find his purpose in the world, fate intervenes when Jaime unexpectedly finds himself in possession of an ancient relic of alien biotechnology: the Scarab. When the Scarab suddenly chooses Jaime to be its symbiotic host, he is bestowed with an incredible suit of armor capable of extraordinary and unpredictable powers, forever changing his destiny as he becomes the Super Hero BLUE BEETLE.
What do you think about Blue Beetle having two post-credits scenes? What do you believe the post-credits scenes will focus on? Will you be watching it in theaters? Let the Illuminerdi know on our social media, we're always watching.
KEEP READING: CREATURE COMMANDOS SEASON 1 EPISODE COUNT SHOCKINGLY REVEALED BY JAMES GUNN
Source: @thegeekofsteel/X