The anticipation has been building for Blue Beetle, DC's upcoming comic book adaptation. The film follows the origin story of Jaime Reyes, played onscreen by Xolo Maridueña, a Mexican-American college graduate, who comes across a scarab of unknown origin that transforms him into the titular character.
A main point of interest in Blue Beetle is its status as DC's first live-action movie adaptation of one of their prominent Latinx superheroes as the main character. Press screenings have recently taken place for the film with many in attendance sharing their first impressions.
Blue Beetle is Being Hailed By Critics As A Success For Latinx Representation In Superhero Media
RELATED: Xolo Maridueña Is Game To Play Blue Beetle For 12 Years Or "40 Cameos"
Notable entertainment journalist from TheWrap, Umberto Gonzalez, thought the film was great all-around, adding Blue Beetle brought "sazón" to superhero movies. Gonzalez also noted the film's "Tangerine Dream-inspired" score by composer Bobby Krlic.
Collider's editor-in-chief, Steven Weintraub, echoed similar statements, saying he felt Blue Beetle was very funny. Weintraub also shined a light on the way director Angel Manuel Soto's directorial talents influenced the movie's Latinx atmosphere.
Entertainment news website, POC Culture, declared the film as their "favorite post-Nolan DC Film." The website further emphasized the movie's focus on family and the film's portrayal of Mexican culture.
Warner Bros and DC Could Have A Sleeper Hit Based On These Extremely Positive Reactions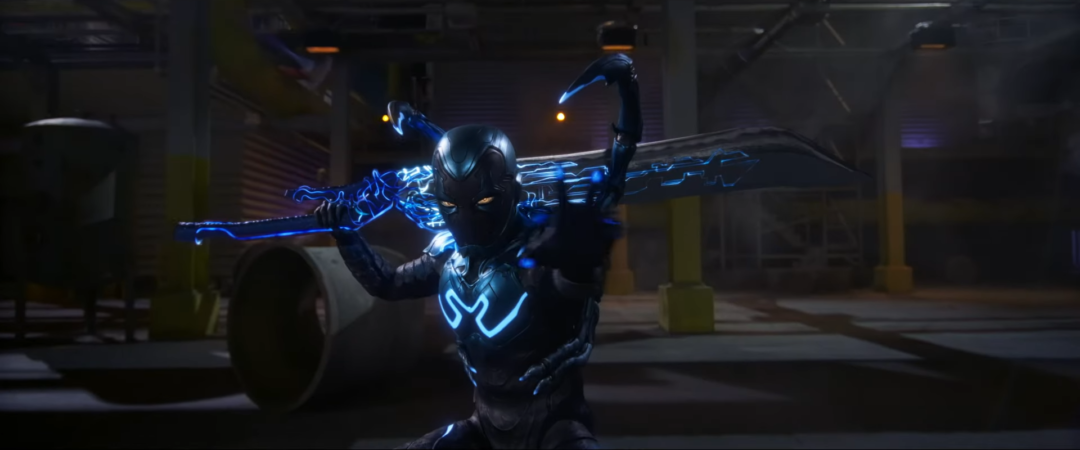 The reactions definitely sell the idea Blue Beetle might be one of the biggest surprises of the late summer season. There was always potential for the character to be a major win for the Latinx community and their presence in movies and television. I'm glad to see it looks like the film is definitely being seen as a win in the eyes of critics so far.
RELATED: Suicide Squad Director David Ayer Reveals His Weird "Original Intent" For Jared Leto's Joker
It's been a time of change for DC's movie adaptations, between The Flash's commercial failure and DC Studios co-CEO James Gunn's DC Universe reboot. These reactions point to Blue Beetle being the hit DC needs, as the popular comic book company flies into a new era of comic book adaptations.
If the final reviews reflect the same sentiments from these reactions, the word-of-mouth could encourage moviegoers to check out Blue Beetle when it releases on August 18th. Potentially, this could make Blue Beetle a financial success for Warner Bros. Discovery.
While the reviews won't be published until around a week from now, it seems very likely Xolo Maridueña might have another opportunity to reprise his role as Jaime Reyes/Blue Beetle in a sequel or as a supporting role in another DC film.
Looking at these reactions, I'm very much looking forward to Blue Beetle and what's to possibly come next for Jaime Reyes' story in the DC Universe. As Blue Beetle flies onto the big screen on August 18, 2023, the power of Latinx representation will come soaring alongside him.
About Blue Beetle
Release Date: August 18, 2023
Director: Angel Manuel Soto
Cinematography: Pawel Pogorzelski
Producers: Peter Safran, John Rickard
Screenplay: Gareth Dunnet Alcocer
Executive producers: Walter Hamada, Zev Foreman, David Siegel
Cast: Xolo Maridueña, Adriana Barraza, Damían Alcázar, Elpidia Carrillo, Bruna Marquezine, Raoul Max Trujillo, Oscar winner Susan Sarandon, George Lopez, Belissa Escobedo, Harvey Guillén

Synopsis:
Recent college grad Jaime Reyes returns home full of aspirations for his future, only to find that home is not quite as he left it. As he searches to find his purpose in the world, fate intervenes when Jaime unexpectedly finds himself in possession of an ancient relic of alien biotechnology: the Scarab. When the Scarab suddenly chooses Jaime to be its symbiotic host, he is bestowed with an incredible suit of armor capable of extraordinary and unpredictable powers, forever changing his destiny as he becomes the Super Hero BLUE BEETLE.
What do you think about these social media reactions to Blue Beetle? Are you excited to see Xolo Maridueña's performance as the title character? Are you planning on watching Blue Beetle when it's released into theaters? Let the Illuminerdi know on our social media, we're always watching.
KEEP READING: Captain Marvel Is Rumored To Have This Unbelievable New Super Power In The Marvels [SPOILERS]