Blue Beetle is all set to make its live-action debut with its titular feature film release this month. The film is highly anticipated for its fresh faces and new story. Introducing Jamie Reyes to the DC Extended Universe (or is this one's os in the DC Universe?), Blue Beetle stars Cobra Kai fame, Xolo Maridueña in his feature film debut, telling the coming-of-age superhero tale of a young kid who happens to bond with an ancient mystical scarab. Powered by an exoskeleton suit and blessed with majestic abilities, Jaime must take down the bad guys and save his family. Though the premise is fascinating, the timing of Blue Beetle is peculiar.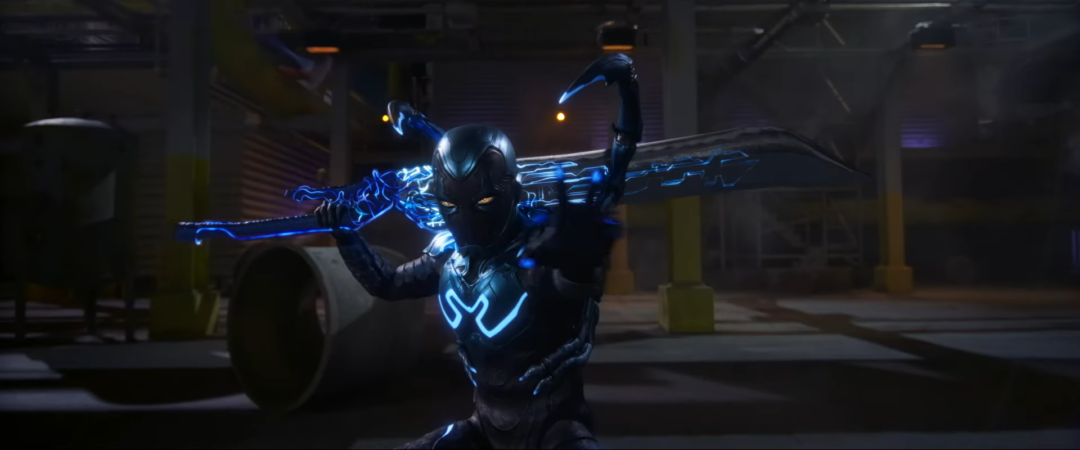 Blue Beetle entered production as part of the DC Extended Universe under a different Warner Bros. and DC Films regime. More than halfway through the production, Warner Bros. merged with Discovery, and DC Studios replaced DC Films. James Gunn and Peter Safran took control of the franchise. They confirmed that it will be soft rebooted to fit in a more comprehensive plan for shared continuity. Blue Beetle, since then, has struggled to find a place between the old DCEU and the newly announced DCU. There's still no telling if there's a Blue Beetle sequel in plans under James Gunn's creative control.
RELATED: Justice League Director Zack Snyder Shows Huge Support For Blue Beetle Ahead of New Film's Release
However, Maridueña seems optimistic that Jamie Reyes will see the light of day in the new continuity. Talking to Entertainment Weekly, Maridueña told of his conversations with James Gunn about his characters' future in the franchise. Maridueña is confident that James is as excited as he is for Blue Beetle and that the producers might have a plan to loop Jamie and his family members in the forthcoming crossovers set in the DC Universe.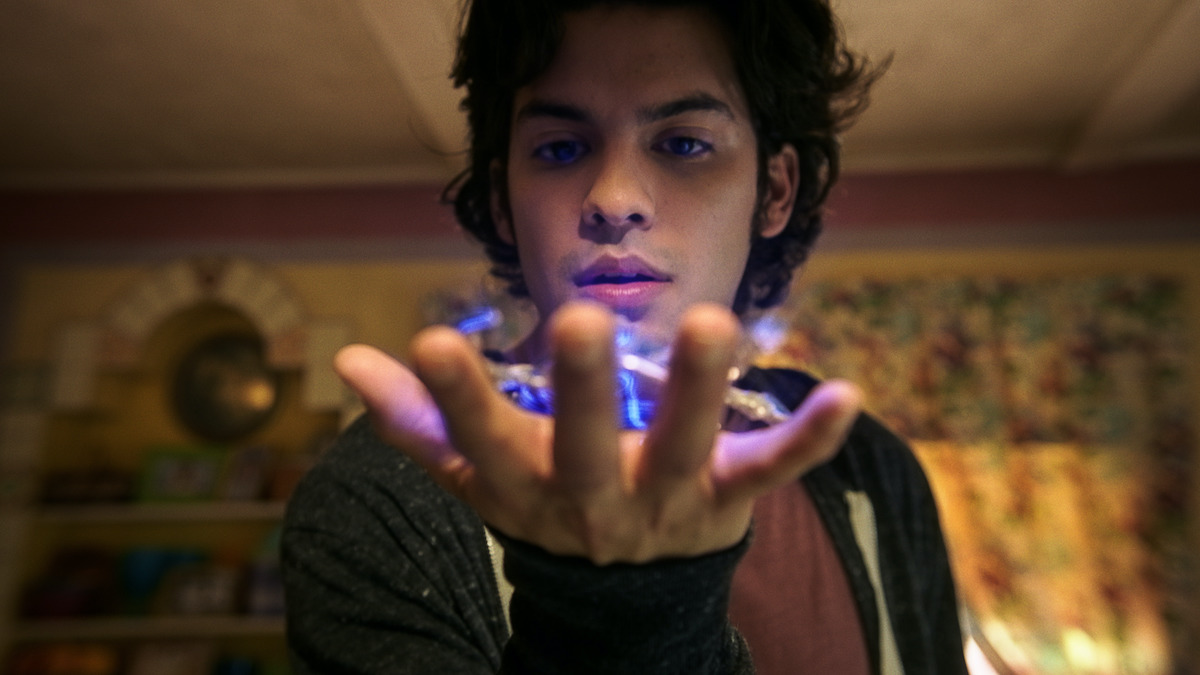 Riding high off of the hype surrounding the movie, Maridueña claims that he'll be more than happy to play the character for twelve more years, which, according to him, might get him "20 films" and "40 cameos" in the exo-suit.
"I have had the chance to speak with them. They're really happy for our project and so excited for us to kick off what is to eventually become the next DCU. But with this movie, really what we wanted to highlight was Jaime's story and the Reyes family's story. I'm excited to see what they have in mind and how Blue Beetle and the rest of his family might loop into the rest.

But my heart is already so fulfilled with this movie. If we do 20 of these movies and 40 cameos or if it's just this one, what's most exciting to me is the opportunity for people to see it and have little kids everywhere saying, 'Oh my gosh, this guy looks like me. I can be a hero, too."

– Xolo Maridueña (Jamie Reyes/Blue Beetle) in conversation with EW
Blue Beetle May Take Place in the Rebooted Continuity
The year hasn't been good for DC Studios, with poor receptions towards Shazam!: Fury of the Gods and The Flash. Both the films succumbed to the fact that the franchise is under a planned reboot. But Blue Beetle has some potential to correct things for DC. Blue Beetle isn't necessarily tied up to the previous DCEU films. And as Maridueña said, the film unravels in a manner that it can be easily linked to the new DC Universe, thus, acting as the first official entry of the rebooted franchise before Superman: Legacy officially kickstarts it in 2025.
Blue Beetle takes place after The Flash, which has changed things in the timeline, and hence, the film takes place in that altered reality. Even Aquaman and The Lost Kingdom is undergoing reshoots to fit those changes. So, apparently, Maridueña's confidence might be coming from some solid confirmations on the studio's part.
MORE MOVIE NEWS: Marvel Studios VFX Workers Assemble File to Join IATSE Union
We must wait for the film to release and see what its two post-credits sequences entail about the character's future. The film may not look good in box-office projections, but the trailers are significant. And Blue Beetle's future may not be exactly clear, but seeing him return to DCU would be a treat and even a proof of concept for DC Studios.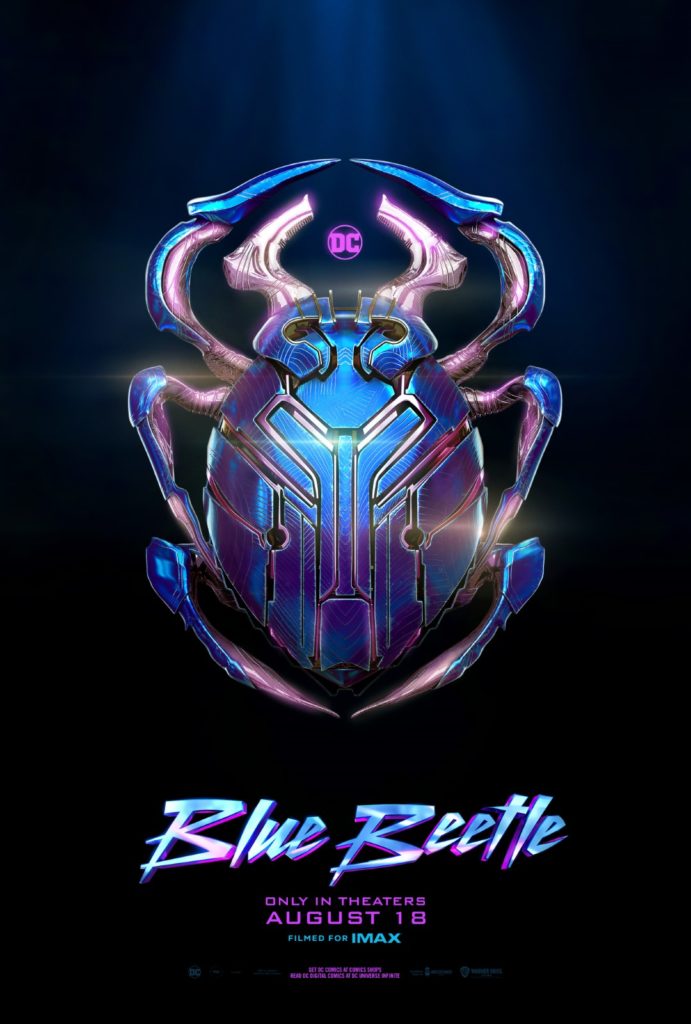 Blue Beetle hits theaters on August 18, 2023. Are you going to check out the new DC flick? Let us know all of your thoughts over on social media and keep coming back for more Blue Beetle and DCU news!
KEEP READING: The Number of Blue Beetle Post-Credits Scenes Might Surprise You!
Source: Entertainment Weekly