Before I get into this, I wanted to explain the reasoning for writing this article to the more hardcore wrestling fans who have been loyal fans of all the various promotions. The WWE, AEW, New Japan, Impact, Ring of Honor, and about fifty million other smaller promotions from all around the world. Everyone is a fan of them all.
But the biggest and most dominant wrestling promotion in the world has been the WWE, World Wrestling Entertainment. Like all major companies and collectives, the WWE has seen its fair share of controversies. Last year, WWE's Chairman Vincent Kennedy McMahon was caught up in a huge sexual misconduct scandal.
READ MORE: Bryan Danielson Talks Wheeler Yuta And Important Lesson John Cena Taught Him
This eventually lead to McMahon temporarily stepping down from active duty within the WWE, handing the role over to his son Paul Levesque, better known as Hunter Hearst Helmsley, The Game, Triple H. In doing so, fans of Professional Wrestling and Sports Entertainment around the globe began the inevitable discussion: would WWE under Triple H's creative control be better or worse than under Vince's watchful eye?
So, writing this article, I wanted to look at wrestling from a more casual view. I am a casual viewer. I watch Raw and SmackDown every week. I keep up with AEW Dynamite, Rampage, and Collision when I can. And for the last three weeks, I've been eagerly anticipating the newest episodes of Heels Season 2.
I don't have experience in the ring, but as a fan of storytelling and as someone who has enjoyed WWE content since before Shawn Michaels retired (that's about April 2010 for those wondering), I wanted to put my two cents in.
The following match is scheduled for one fall!
Can't really critique who was better suited to run WWE by ignoring the whole reason the WWE is on the map. Purchasing the company from his late father in 1983, Mr. McMahon began his conquest of the world. Going against his father's wishes, Vince began invading the territories of various American wrestling promotions and poaching their talent until he had the ability to purchase them, absorbing them into the World Wrestling Federation (WWF).
McMahon has had quite the history in the wrestling business, with his most prominent feuds being with Paul Heyman's Extreme Championship Wrestling (ECW), Eric Bischoff's World Championship Wrestling (WCW), and, with his most extreme opponent: the United States Judicial System.
READ MORE: Roderick Strong Talks His AEW Debut And Big Name Feuds He Hopes To Have
You won't have to go too far to find something Vince is involved with that lead to extreme controversy. The Montreal Screwjob, The Steroid Trials, and lately with the sexual harassment charges. Vince is a billionaire, yes, but he also has a history of doing whatever it takes to make money. Various former wrestlers have gone on record saying that it was Vince's actions that lead to them jumping ship to smaller promotions.
Think of Jon Moxley, the former Dean Ambrose (who kicked ass alongside his close friends current Undisputed Universal Champion Roman Reigns and current World Heavyweight Champion Seth Rollins), who shared his unfortunate experiences working with McMahon in an episode of the Talk Is Jericho podcast, hosted by former-WWE & WCW wrestler Chris Jericho. Issues with creative, being constantly ignored about his concerns, and other minor issues led Moxley to exit WWE amicably when his contract expired in May 2019.
I'm not going to continue to badmouth Vince, as any casual wrestling fan knows exactly who he is. I will say that Vince has also done some amazing things. For example, for almost 40 years, we've had WrestleMania to look forward to every April, with the next Showcase of the Immortals gracing wrestling fans worldwide next April in Philadelphia, Pennsylvania.
READ MORE: Kevin Owens Reflects On Big WrestleMania Moments And His Future Retirement
Admittedly, its hard to find too many recent things Vince has done to earn favor with the WWE Universe. But he's a strong man, knows a thing or two about wrestling and business, and has lead the largest wrestling promotion in history for 50 years with massive success. However, now we have to look at his competition.
Now entering the arena to the sound of Motörhead…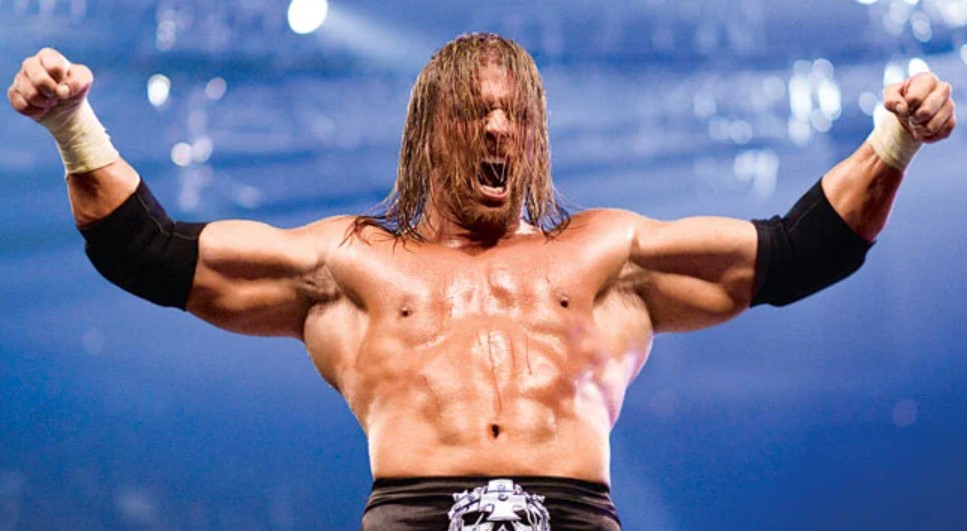 Jeez, I hope my announcing impressions are good. Hope they make Mean Gene and Justin Roberts proud!
Anyways, let's discuss Triple H, also known as Paul Levesque. The current Chief Creative Officer of the WWE and former member of WWE's Board of Directors, The Game has had quite the history within the promotion. Debuting in 1992 and wrestling regularly to championship gold and acclaim from the WWE Universe the world over, Triple H has come a long way in the 31 years he's been with WWE.
READ MORE: LA Knight Reflects On Big SummerSlam Win And Comparisons To Other Wrestlers
Being a member of D-Generation X during the so-called "Attitude Era" of WWE (1997 – 2002) and facing off against The Rock and Steve Austin all the way to facing the Undertaker in one of the most lauded WrestleMania matches in recent memory, Hunter certainly has fought the best of the best in WWE and around the world. However, Hunter's biggest accomplishments have been within the creative side of WWE.
For example, take what was WWE's training promotion, Florida Championship Wrestling (FCW), where new WWE Talent would train and hone new characters, promos, and the like before being chosen by WWE Creative to bring their characters to the main shows. FCW was a hotbed for amazing talent, where many of WWE's top names began their careers.
But in the early 2010s, when Triple H was promoted to Executive Senior Advisor within WWE Management, The Game brought with him an idea to revitalize FCW into a whole new show for WWE Programming: NXT. NXT has produced many amazing talent, including both the World and Universal Champions Seth Rollins and Roman Reigns respectively, but current Undisputed World Tag Team Champions Kevin Owens and Sami Zayn.
NXT was a way to shape and bring new talent to the roster by testing their abilities within a new format, all of which lead to a sharp increase in popularity with the fans. This in-of-itself crafted the careers of WWE's top wrestlers and paved the way for Triple H to become the Chief Creative Officer of WWE.
Now, I also have to mention that Triple H had some help. Some McMahon help. Specifically from his wife and co-star Stephanie McMahon. Since marrying in 2003, Triple H and Stephanie have systematically worked to better their own careers within the company and with fellow wrestlers.
The couple officially started WWE's premiere charity, Connor's Cure, named after Connor "The Crusher" Michalek, a young fan who unfortunately passed away from Spine & Brain Cancer in 2014. The charity's goal is to help raise money to find a cure for cancer. While controversial at the time due to the questionable legitimacy of WWE honoring the fallen warrior as opposed to using his name to gain popularity, the charity has nonetheless raised countless amounts of money to fund future cancer research, and all because a little boy with a heart of gold wanted to meet his favorite goat-bearded, "YES!"-Man, Brian Danielson.
The Bell has rung!
Here we go! Mr. McMahon vs. Triple H!
Before we get into the actual battle, I want to go ahead and say that I was a little biased with both Vince and Triple H. There aren't many noteworthy things that Vince has done that haven't been for his own personal benefit or the benefit of WWE in the long run. In this match-up, Vince is clearly the heel. Which, to be fair to the Boss, he was and still is an excellent heel character.
So, let me break it down real simple. The winner of this match will be decided by looking at WWE in the last few years from a largely creative standpoint and from the opinions of the WWE Universe during Monday Night Raw and Friday Night SmackDown. For this, I'm going to be focusing on the major ongoing storylines of one of WWE's top wrestlers, Joe "Roman Reigns" Anoa'i.
Prior to Reigns' current championship reign, the fans have been very vocal in regard to his talent in the ring. Many could recognize from the beginning that Reigns' ability to cut promos (those little arguments wrestlers have in the ring that set up the larger matches) was extremely weak, to the point that 16-time WWE Champion John Cena once called him out about it on live television.
Before, Reigns was able to largely rely on the assistance of his stable-mates Dean Ambrose and Seth Rollins of the S.H.I.E.L.D. But when Vince broke them up, Reigns was pushed to high-heaven to be the next John Cena. Reigns won championship after championship, was frequently feuding with the company's top wrestlers such as Brock Lesnar, and even was one of the only two men in history to defeat the Undertaker at WrestleMania.
And yet, until the Covid-19 Era of WWE, Reigns was heavily booed. The fans loved to hate on the baby-face Roman mainly because of Vince's insistence of making him the top guy. However, following the re-emergence of his Leukemia in 2018 (which led to creative actions that led to Ambrose's exit less than a year later), Reigns returned as a heel and truly became the top guy.
Now, all of this was Vince's doing. But when Vince stepped down in the summer of 2022 from the WWE and Triple H took control, everything Reigns did turned to gold. The Bloodline storyline has largely been considered by many current WWE Fans as being one of the best storylines WWE has ever told. The addition of Sami Zayn to the group leads to the group becoming over with the audiences more than ever.
READ MORE: NXT Rumored to Make Huge Debut of Brian Pillman Jr. This Week
Even when Zayn turned on Roman earlier this year at the Royal Rumble, fans were scrambling to buy tickets to the Elimination Chamber to watch Roman vs. Sami. Roman's storyline this year has been largely lauded by fans…until the weekend of WrestleMania when Vince announced he was back. This time, it was with a Steel Chair that cut everything down to size.
With SummerSlam's extremely controversial ending and Roman still holding the Universal Championship after over 1000 days as the top guy despite incredible challengers who deserved the championship and storyline resolution, the Bloodline storyline has largely been drug out to the point where its getting stale.
While I can't use The Bloodline's storyline as my sole example, it paints a pretty clear picture of how the two creative heads have overseen WWE in recent years. Now, fans are concerned about new and organic fan favorites such as L.A. Knight receiving significant pushes in the near future. WWE has fallen back into a largely formulaic way to tell their stories with the same wrestlers facing off and winning championship after championship.
For example, we've all seen Asuka, Charlotte, and Bianca Belair as our Women's Champions. All three are amazingly talented performers, but there isn't a whole lot of variety in the storytelling as of late. Take Trish Stratus vs. Becky Lynch. Vince is focusing on the draw of a WWE Hall of Famer to tell the stories instead of throwing emphasis on truly deserving female superstars like Shotzi, Liv Morgan, and others.
READ MORE: GUNTHER Explains Why He Is Such A Great IC Champion
The Men's Division has suffered from this as well as Vince keeps throwing random wrestlers at the big-chested and strong men like Gunther for the Intercontinental Championship. It's the same wrestlers every single week. WWE has become fairly stale since Vince's return.
Oh, and if you saw the Raw after WrestleMania this year, you will understand why it's so disappointing.
Who Won the WWE Creative Smackdown?
If you've made it this far, you probably already know that I, personally, would rather have Triple H calling the shots around WWE Creative. Triple H, with the assistance of the many top talent he helped rise to superstardom over the last decade, was able to tell compelling and interesting stories that fans were not only invested in but were actively shocked by.
All the respect to Vince. The man has paved the way for wrestlers around the world to be recognized for the talents they have in true showcases that can silence the world. But it's also painfully obvious that Vince isn't willing to let his legacy take over by relinquishing control of the WWE to his heirs, Triple H and Stephanie and Shane McMahon.
I will not go to the same lengths that CM Punk did in his infamous Pipebomb Promo, but WWE is suffering from poor creative decisions, stale storylines, and the same wrestlers wrestling the same opponents over and over again. Vince McMahon, I have all the respect to you for everything you have accomplished, but it's time to step aside and let the future take hold.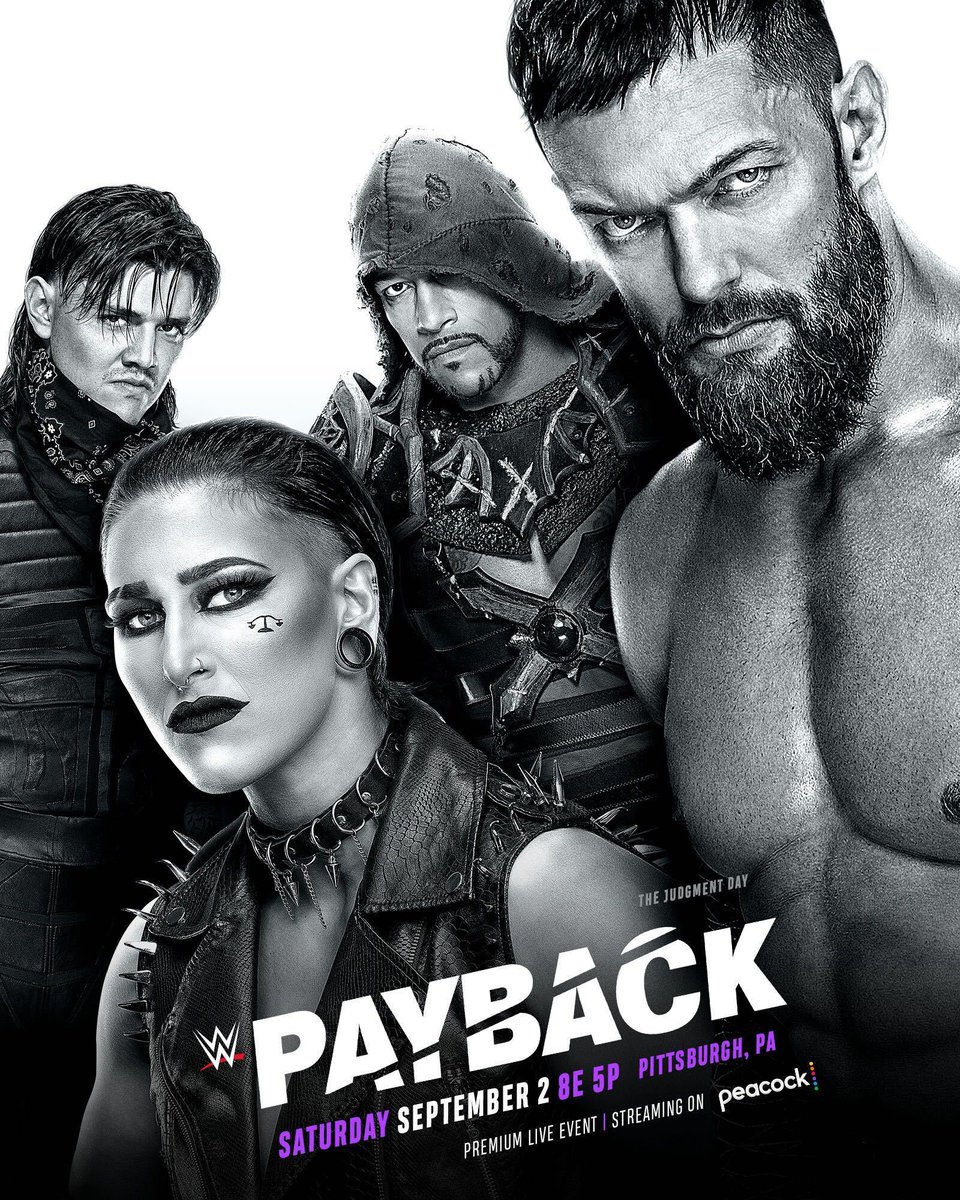 Either way, WWE is currently gearing up for the Payback Live Event, live from the PPG Paints Arena in Pittsburg, Pennsylvania on Saturday, September 2nd. Having only been a week since Summerslam, it's hard to tell exactly which wrestlers will take the stage. However, it's safe to say that at least three matches will be making it to the card. The Miz vs. L.A. Knight / Seth Rollins vs. Shinsuke Nakamura (Heavyweight Championship) / Jimmy Uso vs. Jey Uso are all being heavily teased going into the next PPV.
Until then, I invite you to stick with the Illuminerdi via Twitter for more wrestling news by following us @The_Illuminerdi!
KEEP READING: Seth Rollins Reveals Which Big Name Would've Been His NXT Pro And Relationship With Cody Rhodes