We go to chat with Love in Taipei Executive Producer, a multi-talented author, lawyer, and tech expert. Abigail Hing Wen. and learned a bit about her unique journey and insights into finding one's path in life. From her experiences in law and technology to her creative endeavors, Abigail's story is a testament to the power of self-discovery, adaptability, and embracing all aspects of oneself.
Finding Your Own Path: Advice for Those in Ever's Situation
RELATED: 'LOVE IN TAIPEI' Exclusive Interview With The Film's Real-Life Wonder Girl, Abigail Hing Wen
As someone who has varied interests across multiple fields, I was dying to know how Abigail approaches the subject. She is at the top of her game in multiple fields and shows no signs of limiting her interests. So I asked her about it and her response was profound!
"Just be open, right? Be open to it and understand yourself like, are you deeply unhappy? […] I think knowing yourself and like, trying to understand like, am I in a situation where I'm set up for long-term success? And like, allowing yourself to even consider that as something you should prioritize."

-Abigail Hing Wen, Executive Producer of 'Love in Taipei'-
She reflected on her time at a law firm, working stressful 100-hour weeks, and how she realized it wasn't sustainable for her. Her journey led her to a place where her past careers in technology, finance, and creative storytelling converged in unexpected ways.
"You just don't know, like we don't have to have the five to 10-year plan perfectly nailed down because it probably won't unfold the way we expect anyways."

-Abigail Hing Wen, Executive Producer of 'Love in Taipei'-
The Many Hats of Abigail Hing Wen: From Forbes to Entertainment Weekly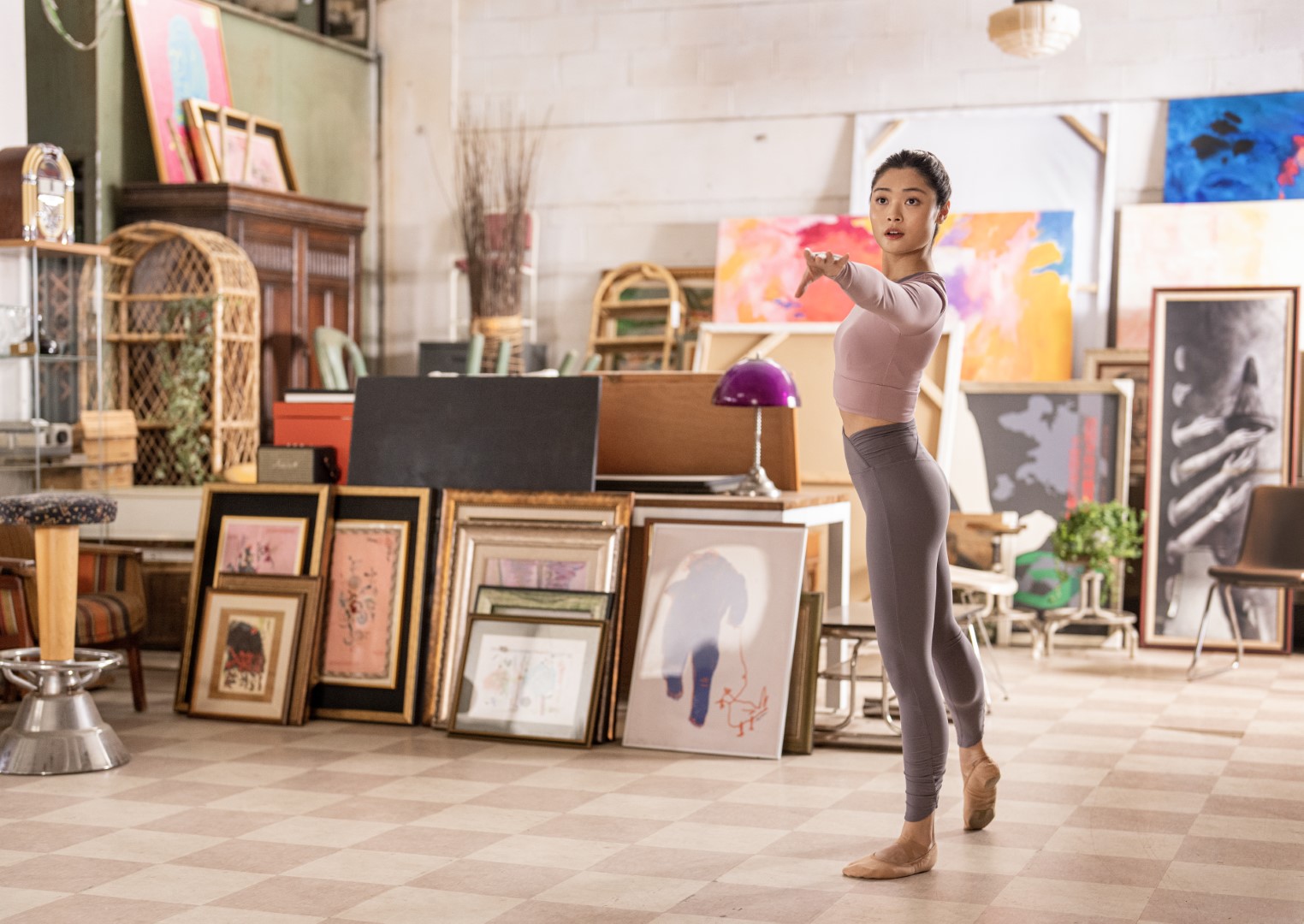 RELATED: Randall Park Thoughtfully Talks What He Wants to Direct After 'SHORTCOMINGS'
Talking to someone about something kind of prefaces the interaction. Abigail has been a prominent figure in so many fields and has been featured in so many magazines, I was interested in how those interactions differ and overlap. Abigail spoke about the intersection of her worlds, particularly in the realm of AI, where she explores ethics, its impact on culture, and how it can be used creatively.
"It's interesting, although I do get a lot of conversations about artificial intelligence because that was one of my lives. […] I think it's just part of my thesis of like, you know, being yourselves and allowing yourself to be all the things that you are."

-Abigail Hing Wen, Executive Producer of 'Love in Taipei'-
A Journey of Self-Discovery and Innovation
Abigail Hing Wen's story is an inspiring example of how life's twists and turns can lead to unexpected and fulfilling paths. Her willingness to be open to change, to know herself, and to embrace all aspects of her identity has allowed her to thrive in diverse fields. It is also reflective of Love in Taipei's main character, Ever Wong.
RELATED: Tobe Nwigwe Details Why Great Movie Soundtracks Need to Stand Alone As a Song
Abigail's insights into the importance of self-awareness, adaptability, and the intersection of technology and creativity offer valuable lessons for anyone seeking to find their own path in life, and can be experienced through Ever's journey in Love in Taipei, now streaming exclusively on Paramount+!
*Right now, fans can get the Paramount+ with SHOWTIME® plan for $11.99 a month. Try it FREE for one month!
About Love in Taipei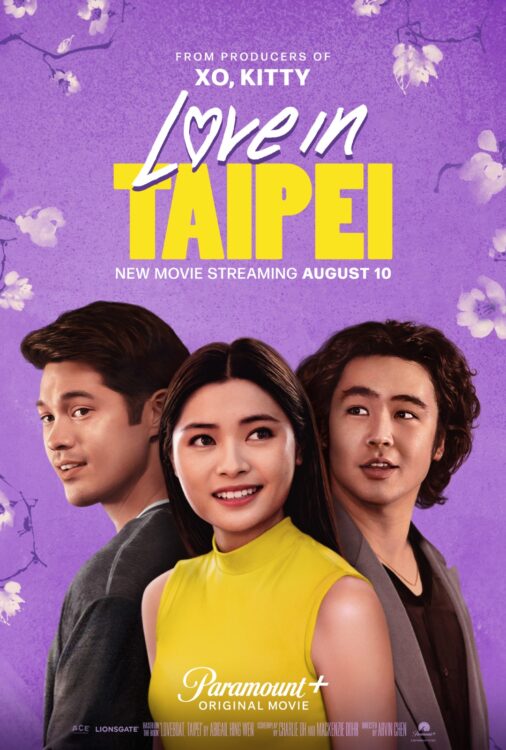 Release Date: August 10, 2023, Exclusively on Paramount+
Based On: Loveboat, Taipei By Abigail Hing Wen
Director: Arvin Chen
Screenplay: Charlie Oh, Mackenzie Dohr
Executive Producers: Abigail Hing Wen, Christopher Foss, Matthew Janzen, Max Siemers, Aubrey Bendix, Cheng-Chung Chang, Ross Butler
Producers: Matt Kaplan for Ace Entertainment
Production: ACE Entertainment, 1 Productions Film
Distribution: Lionsgate, Paramount
Cast: Ashley Liao, Ross Butler, Rick Woo, Nico Hiraga, Xavier Yeh, Chelsea Zhang, Cindy Cheung

Synopsis
Based on the best-selling book "Loveboat, Taipei" by Abigail Hing Wen, LOVE IN TAIPEI tells the story of the young American Ever Wong, whose summer takes an unexpected turn when her parents surprise her with a trip to Taipei for a cultural immersion program. Ever is surprised to discover that she hasn't signed up for homework and history lessons, but instead for a summer-long free-for-all the locals and other students call "Loveboat."

And it quickly lives up to its name when Ever finds herself trying not to fall for two attractive but wildly different boys who are vying for her attention, while at the same time finding the courage to defy her parents' high expectations and pursue her true passion: dancing. 
What are your thoughts about Love in Taipei? Are you excited to see Ever Wong's journey unfold on the big screen? Who are you most excited to see in the cast? Share your thoughts and anticipation on social media!
KEEP READING: 'Love In Taipei' Interview – Abigail Hing Wen Talks About the Unique Changes from the Book to the Movie