Literally minutes before All Elite Wrestling (AEW) was set to go live with its Collision show in Chicago, Illinois at the United Center, the company issued a statement from President and CEO Tony Khan announcing the firing of former AEW World Champion CM Punk. The announcement comes less than a week after an alleged backstage altercation took place at the AEW All In London event at Wembley Stadium, where there was a confrontation between Punk and fellow AEW wrestler Jack Perry (formerly Jungle Boy) that turned physical.
Following the event, Khan confirmed there was a backstage altercation that took place and said that an investigation was looking into the incident. There were many accounts and rumors of what took place between Punk and Perry. It was also reported by Sports Illustrated that both men were suspended pending an investigation. You can see the press release AEW put out below:
TONY KHAN FIRES CM PUNK FROM AEW
Khan had previously indicated in a media call earlier this week that he hoped to have an answer regarding CM Punk before Sunday's AEW All Out 2023 pay-per-view event. Both tonight's Collision and tomorrow's All Out are being held in Punk's hometown of Chicago, Illinois at the United Center; ironically where CM Punk made his long-awaited, highly anticipated return to wrestling almost two years ago in AEW for "The First Dance" edition of AEW Rampage. It looks like Khan has now rendered his decision regarding Punk. According to Khan, the decision to fire Punk was "mine alone," and he also claimed he fired Punk "with cause." He stated the following:
"Phil played an important role within AEW and I thank him for his contributions. The termination of his AEW contracts with cause is ultimately my decision and mine alone. Of course, I wish I didn't have to share this news, which may come as a disappointment to many of our fans. Nevertheless, I am making the decision in the best interests of the many amazing people who make AEW possible every week – our talent, staff, venue operators, and many others whose efforts are unsung but essential to bringing our fans great shows on television and at arenas and stadiums throughout the world."

– AEW President & CEO Tony Khan, per All Elite Wrestling
RELATED: Chris Jericho's Statement At AEW's Mandatory Meeting And CM Punk's Controversial Tirade Revealed
Thus ends the saga of CM Punk in AEW. He debuted to much fanfare and overall positivity in AEW in August 2021, later making his return to the wing shortly at that year's AEW All Out 2021 pay-per-view event. He faced Darby Allin in a winning effort. It was Punk's first official match in a wrestling ring in over seven-and-a-half years after he left the WWE and wrestling behind following the WWE Royal Rumble event in 2014.
The first sign of trouble with CM Punk in AEW came in the summer of 2022. Punk was returning from a foot injury on the Aug. 17, 2022 edition of AEW Dynamite, where he appeared to take some shots at former AEW World Champion Adam "Hangman" Page, who he had won the title from at AEW Double or Nothing in May 2022.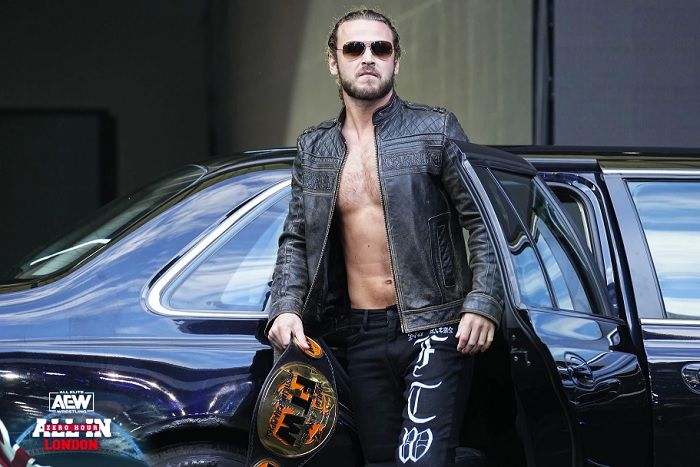 During the show, Punk proceeded to challenge Hangman Page to a rematch in the middle of the ring. Hangman Page did not appear, and Punk stated, "That's not cowboy s***, that's coward shit! A little bit of advice, and I suggest you take: The apology must be as loud and as public as the disrespect."
Fans wondered if this was meant to be part of a wrestling storyline or if CM Punk was legitimately "shooting" on Hangman Page. Word later surfaced that this was apparently a result of comments Hangman Page made during a promo with his world title feud with Punk ahead of their title bout. Hangman mentioned Punk not caring about "worker's rights," stating in an in-ring promo, "You talk a big game about worker's rights, but you've shown the exact opposite when you came here."
Per a report by ESPN, Page made these comments believing CM Punk had something to do with trying to get AEW talent and coach Colt Cabana fired from the company. Punk and Colt Cabana have a longstanding relationship in wrestling going back to their days in Ring of Honor (ROH) in the 2000s. The two later had a following out several years ago. Cabana was already working with AEW when Punk joined the company, and some questioned if Punk would have any issues with that.
The issues escalated at AEW All Out 2022 in September of that year. At the show's post-show press conference, Punk railed against the company, Hangman Page, and the company's EVPs, referring to The Young Bucks (Matt and Nick Jackson) and Kenny Omega. The two also later got into a physical backstage altercation following the media scrum. All parties were said to have been suspended after the incident. The Young Bucks and Omega were later cleared and allowed to return to television.
Punk spent the rest of the year on the injury shelf after tearing his triceps in his match with Jon Moxley at the event, which saw Punk regain the AEW World Championship. As a result, Punk was stripped of the title, and some wondered if he'd ever even return to the company. While Punk was out, there was even talk that AEW might buy out his contract, but that was never confirmed. Punk underwent surgery. He even made a surprise appearance backstage at a WWE event in Chicago while he was out.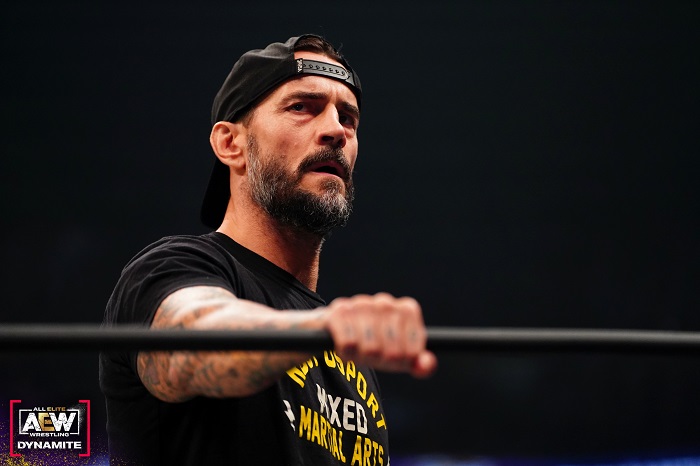 Punk did eventually return to AEW in June to help launch the new two-hour weekly program, Collision. Backstage rumors indicated that the show was being built around Punk with a soft locker room split. AEW reportedly solved the issue of Punk's conflict with the Elite by only booking Punk and people who wanted to work with Punk on Collision. With The Young Bucks and Omega only being booked on Dynamite. At pay-per-view events that required both groups, they'd be kept apart in separate areas.
However, following Punk's return, it appears backstage issues still persisted between Punk and other parties. It seemed every week there was a new story of drama popping up involving Punk. Things seemed to boil over and culminate at AEW All In. Things escalated with Perry making a shoot comment during his Zero Hour pre-show match with Hook where he says, "Real glass! Cry me a river!"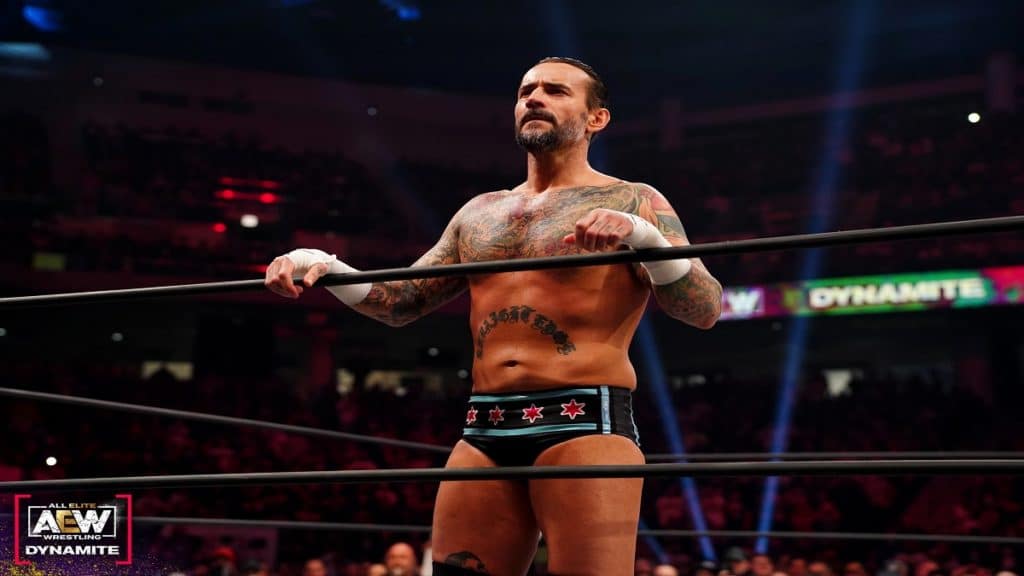 Perry's comments were rumored to be the result of a previous backstage incident involving Punk and Perry. Perry allegedly wanted to use real glass in a pre-taped promo segment on Collision, but Punk shot Perry down. This led to Perry's comments during the pre-show broadcast, followed by his physical altercation with Punk.
How this affects AEW's long-term future remains to be seen. Punk was a marquee star and attraction for AEW and arguably one of their biggest draws in ticket sales, television ratings, and merchandise. Punk's return to wrestling was a gloriously positive moment for AEW and wrestling in general.
RELATED: AEW Rumored to Reveal CM Punk's Return to Warner Bros. Discovery
Unfortunately for AEW, it was not sustainable. It should be interesting to see how fans in Chicago at Collision and All Out take the Punk news this weekend. Additionally, it should be interesting if any statements come from CM Punk and his camp, and if there's any additional fallout from his firing.
It will also be curious to see how this affects AEW's standing with broadcast partner Warner Bros. Discovery. WBD and CEO David Zaslav were said to be high on Punk, and they wanted Punk to be a big part of the weekly Collision program on TNT. AEW will now have to move forward on TNT and Collision without one of their biggest stars, who was well-liked by their broadcast partner.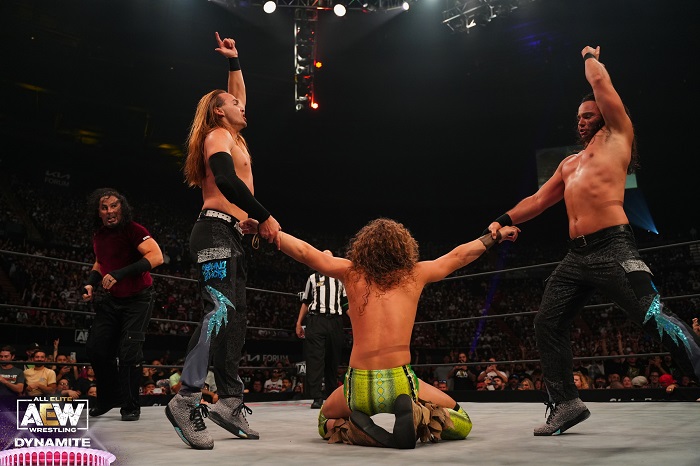 Of note, AEW has not announced any disciplinary action, if any, against Perry. It will be interesting to see if he takes any of the brunt of this fallout or blame as well. Arguably, he does bear some of the responsibility for "poking the bear." On a night when AEW drew a world record attendance at All In, which should be a celebratory night for the company, became embroiled in drama due to the comment by Perry and his backstage incident with CM Punk.
What do you think of the news? Do you think AEW was right to fire CM Punk here? What about Jack Perry? Should he receive disciplinary action as well? Were you surprised this happened before Collision and All Out in Chicago? Does this move spell trouble for AEW's future, or do you think a toxic element has finally been let go? Let us know your thoughts on the news on The Illuminerdi's social media.
SOURCE: Tony Khan, AEW Twitter Account
KEEP READING: AEW Has Huge Plans For A 3rd Show And CM Punk