Lance Storm and Chris Jericho have a pact to have their retirement match with each other.
When a wrestler retires from the ring it isn't always by choice. Sometimes injuries build up and they have to retire sooner than expected. Other times they suffer a sudden injury during a match and they can never wrestle again. However, when a wrestler gets to retire by choice and on their own terms, who their last opponent is matters.
RELATED: Darby Allin Is Angry The TNT Championship Has Lost Its Worth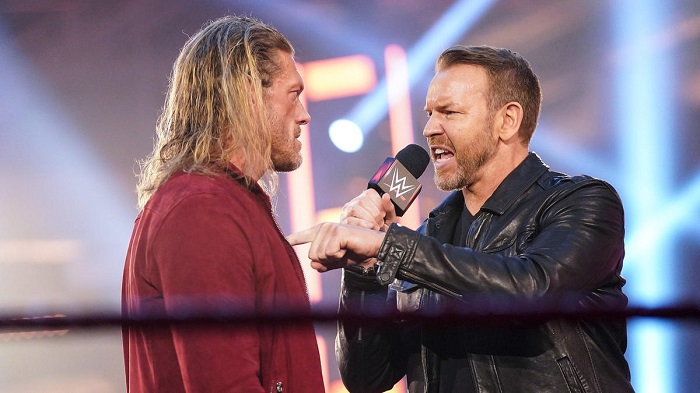 Recently Edge had his last match, or last WWE match, against Sheamus. A legend should be able to pick who they want to end their career with. It isn't often that both opponents end their career in the same match. However, that is exactly what Storm and Jericho want to do.
On a recent episode of Insight with Chris Van Vliet, Storm talked about his retirement match pact with Jericho and why it is important to them.
"That's sort of the running joke between us because we've over the years made a pact because our very first match was against each other," Storm said. "We did like a 10 or a 15-minute draw, I don't remember which, in Ponoka, Alberta, out here. And I've always contended that it would be cool, especially because we know each other still, to do our last match with each other too and have us both bookend our careers.

I keep joking with them. It's like, dude, you have to retire at some point, or I'm not going to be able to do it. You know, you've got to retire inside the next five or ten years, dude, or I'm not going to be, I don't want to do it at 75." H/T To Wrestling Inc. For Transcription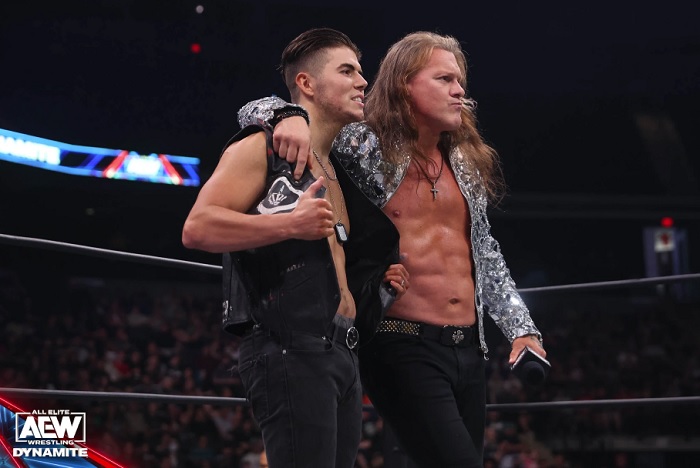 Jericho Still Looks Too Good
With each passing year Jericho proves himself as one of the greatest of all time. At 52 years old he is still going strong in AEW. Recently he had a match with hot young wrestler Will Ospreay at AEW: All In. He is never too far from winning or being put into a championship match at any given moment, including the AEW World Championship.
Based on how good Jericho still looks in the ring his retirement looks a long way away. Storm may be right and they may have their final match in their 70s.
Storm on the other hand hasn't wrestled since 2016 and has moved into a backstage role and is currently working for IMPACT Wrestling.
While Jericho is highly regarded by the wrestling community, Storm is one of the most underrated. Think of a Bret Hart who does Superkicks and doesn't have an ego and that's pretty much Storm.
The two men met in 1990 when they both became students in Hart Brothers Wrestling Camp. They moved on to Smokey Mountain Wrestling where they formed the Thrillseekers. The two men split up when Jericho went to ECW and by the time Storm made his way to ECW Jericho went to WCW.
In ECW Storm found his stride and became one of the best and most reliable wrestlers on the roster. By 1999 when Storm and Justin Credible formed the Impact Players he was at his peak and hard to deny how good he was.
RELATED: AEW's Adam Cole Shares How Impressed He Has Been With MJF Since They First Met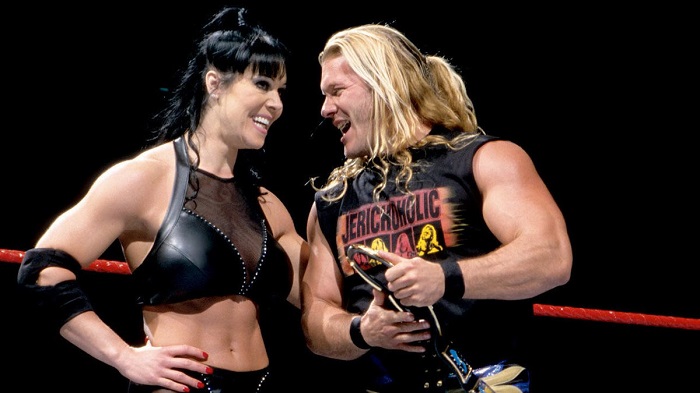 Meanwhile in WCW Jericho was becoming a fan favorite and had "must watch" matches with some of the best cruiserweights in the world like Eddie Guerrero, Rey Mysterio Jr. and many others. In 1999 he left WCW for WWE.
Lance Storm Being A Beacon In WCW During The Dark Vince Russo Years
From 2000 to 2001 Lance Storm became one of the best guys on the mid-card in WCW before WCW was bought out by WWF/WWE.
Finally in 2001 Jericho and Storm were reunited in the same promotion. By the time Storm made his way to WWE Jericho was well on his way to becoming a huge name in the promotion.
Storm is one of those wrestlers who has always stayed in shape. He also seems like he could have a match of the night at 54 years old out of nowhere like he still wrestles every week. A match between the two men could still be a very good match.
When do you think Jericho will retire?  Is he a few years out or more like a decade out?  Were you a fan of Lance Storm?  Would you like to see these two men have their last match with each other?  If not, who would you like to see each man have their last match with?  Let us know on Twitter if you think Lance Storm is one of the most underrated wrestlers of all time. Follow us for more content like this, we're always watching.
KEEP READING: AEW Terminates CM Punk's Employment in Shocking Announcement
Sources: Insight with Chris Van Vliet, Wrestling Inc.