With the arrival of Warner Media's premiere streaming service right around the corner, many consumers are asking themselves if the service is worth subscribing to. While we won't know exactly how HBO Max stacks up against competitors like Netflix and Disney+ until May 27th, we do know what the launch catalog looks like.
7 Must-See HBO Max Movie Collections
We've scoured through the content and hand picked seven films and franchises to check out when HBO Max launches this week. 
The DCEU Collection
Man Of Steel. Batman V Superman: Dawn Of Justice. Suicide Squad. Wonder Woman. Justice League. Aquaman. Shazam. These seven films may range in quality, but as a DC fan, I personally think there's a lot of joy to be found in this colorful and eclectic franchise.
RELATED: IS HBO MAX'S NEW GREEN LANTERN BEING PRIMED TO DEBUT IN THE SNYDER CUT?
They tell a wide array of stories in one connected universe, and that universe will continue to grow as time goes on. The eighth entry, Harley Quinn: Birds Of Prey should arrive on the streamer later this year, and Zack Snyder's Justice League is slated for a 2021 HBO Max debut. 
The Dark Knight Trilogy
While the DCEU does provide HBO Max subscribers with a DC cinematic universe, that universe lacks one staple of DC storytelling, specifically a strong adaptation of the Joker. Thankfully, The Harlequin Of Hate's most universally revered version can also be found on HBO Max in The Dark Knight Trilogy.
RELATED: THE BATMAN DIRECTOR MATT REEVES DIGS DEEP INTO BATMAN RETURNS, THE DARK KNIGHT, AND HIS NEW BATMAN
Christopher Nolan's trilogy redefined the world of Gotham and presented fans with not only a great Batman in the way of Christian Bale, but also with a fantastic rogue's gallery including Joker, Two-Face, Bane and many more. The trilogy's strongest installment is certainly it's sophomore effort, The Dark Knight, but Batman Begins and The Dark Knight Rises offer spectacular superhero entertainment as well.
Freddy Vs. Jason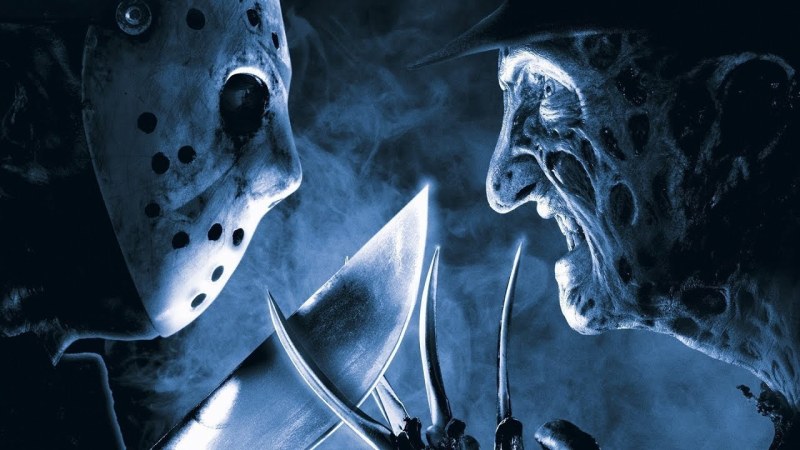 Freddy Vs. Jason is a mess. It's a really, really bad movie that features two of the most iconic killers in the slasher genre, but who cares? You don't watch Freddy Vs. Jason because you're doing awards season research, you watch it because you just bought one of these and you need something to watch. 
RELATED: HAUNTING NEW TRAILER FOR ANTEBELLUM REVEALS THE SECRET HORROR IN BLACK TIME TRAVEL
The epic 2005 horror crossover was the final film in both franchises before they were rebooted, and director Ronny Yu turned the dual finale into a heavy metal gorefest that has never been matched. Do yourself a favor and watch Freddy Vs. Jason on HBO Max next Friday the 13th. 
Joker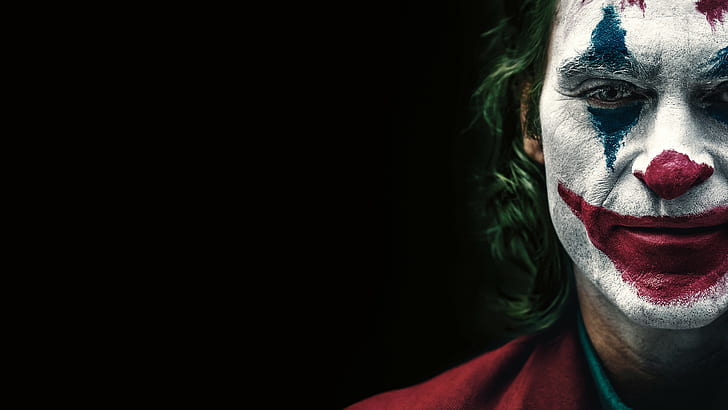 You thought we were done recommending Batman content? Jokes on you! Tthis isn't even the last one on the list! We love Batman stories here at The Illuminerdi, and Todd Phillips' Oscar winning Joker is no exception. Personally, Joker is my favorite DC movie of all time, just to inform you of my bias. 
RELATED: JOAQUIN PHOENIX AND ROBERT DE NIRO'S CLASH BEFORE JOKER'S PRODUCTION DETAILED
There's just something perfectly tragic about the story of Arthur Fleck and Gotham's descent into madness, and if you don't want to take my word for it, Joker did win the Oscars for Best Actor and Best Score. Joaquin Phoenix will put a smile on your face whenever you want, starting May 27th on HBO Max. 
The Lego Movie Collection
Chris Pratt, Will Arnett, Elizabeth Banks, Will Ferrell, and Dave Franco carry one of the most charming animated franchises of all time with their charisma, comedy and bricktastic action. The Lego Movie, The Lego Batman Movie, The Lego Ninjago Movie and The Lego Movie 2: The Second Part make up Warner Brothers' delightfully meta quadrilogy, and each film offers a unique and hilarious story for the whole family.
RELATED: THE DEATH OF THE LEGO BATMAN MOVIE FRANCHISE AND HOW IT HAPPENED
My personal favorite is The Lego Batman Movie, due in no small part to the fabulous Will Arnett's sublime performance as Lego Batman. Since Universal has acquired the rights to the Lego franchise, you'll probably have to go to Peacock for future installments. Kite Man fans, can I get a "hell yeah" in anticipation of the impending streaming wars?
The Goonies
The Goonies is an adventure comedy film directed by Richard Donner that stars Sean Astin and Josh Brolin that's based on a story from Steven Spielberg. It's an absolute eighties classic, and a true pop culture icon.
RELATED: IN SEARCH OF TOMORROW TRAILER: THE 80'S SCI-FI FILM DOCUMENTARY YOU'VE BEEN WAITING FOR
The story follows "The Goonies", a group of kids who are about to see their homes foreclosed by a smarmy country club as they go on a treasure hunt to save the neighborhood. It's universal, heartwarming, and classic Spielberg in more ways than one. In other words, it's the stuff dreams are made of. Always remember, "Goonies never say die."
V For Vendetta
The final film on our HBO Max list is an adaptation of Alan Moore's groundbreaking political thriller comic, V For Vendetta. The film stars Hugo Weaving as V, a mysterious terrorist and self proclaimed freedom fighter and Natalie Portman as Evey, a young woman living in a dystopian authoritarian version of the U.K. 
The unforgettable tale of V's quest to liberate London from the tyranny of a corrupt government forces you to reexamine the role that liberty and morality play in our lives. Don't miss out on one of the most powerful and thought provoking comic book adaptations of all time.
Will you be purchasing a subscription to HBO Max? What films would you like to see on the streaming service? Let us know your thoughts in the comments below or on social media! 
KEEP READING: NEW HBO MAX STREAMING SERVICE PRICING DETAILS AND MAY 27TH LAUNCH DATE