After several years of anticipation, Zack Snyder's Justice League is finally coming to HBO Max in 2021. The project is still taking form and details are still being finalized. Will it be a film or a TV miniseries? Will additional photography and/or reshoots take place, or will only the VFX work be completed on the 214 minute cut Zack Snyder has already composed? The answers to these questions are still unknown, and without more details, all we can do is speculate.
Lucky for you, here at The Illuminerdi, we thoroughly enjoy speculating about the future of comic book cinema, and we've put together a theory regarding a fan favorite member of the Justice League who, while not seen in the theatrical release, was confirmed to be a part of the original cut by Snyder himself in December of 2019.
GREEN LANTERN IS COMING TO HBOMAX
While a Green Lantern was very briefly featured in the scene where Steppenwolf first attacked Earth in the theatrical release of Justice League, his identity was unknown and on top of that, he died almost instantly. When asked if that character was a Joss Whedon creation or a Zack Snyder creation, Snyder revealed that while he did include that Green Lantern, he was not "The Green Lantern" of the film.
In other words, Snyder confirmed that another Green Lantern was involved in his version of the film, presumably in a more important role. We do not know who was cast, or what specific role this second Green Lantern played in the film. Considering that a Green Lantern Corps film set in the DCEU was confirmed to star Hal Jordan and John Stewart a few short months before Justice League's release, it seems safe to assume that the Green Lantern in Zack Snyder's Justice League is one of those two characters.
RELATED: THE SNYDER CUT IS OFFICIALLY COMING TO HBOMAX IN 2021: EVERYTHING YOU NEED TO KNOW
The Snyder Cut is not the only place Green Lantern will be popping up on WB's new streamer. As a Green Lantern series was announced for HBO Max last October, just weeks before Warner Brothers reached out to Zack Snyder expressing interest in his cut of Justice League. In January, the series was confirmed to have two Green Lanterns in leading roles.
That makes three seemingly separate projects for Green Lantern in active development, but what if they aren't separate at all? If we look at the timeline of events, some strange coincidences become apparent.
Green Lantern's Suspiciously Coincidental Timeline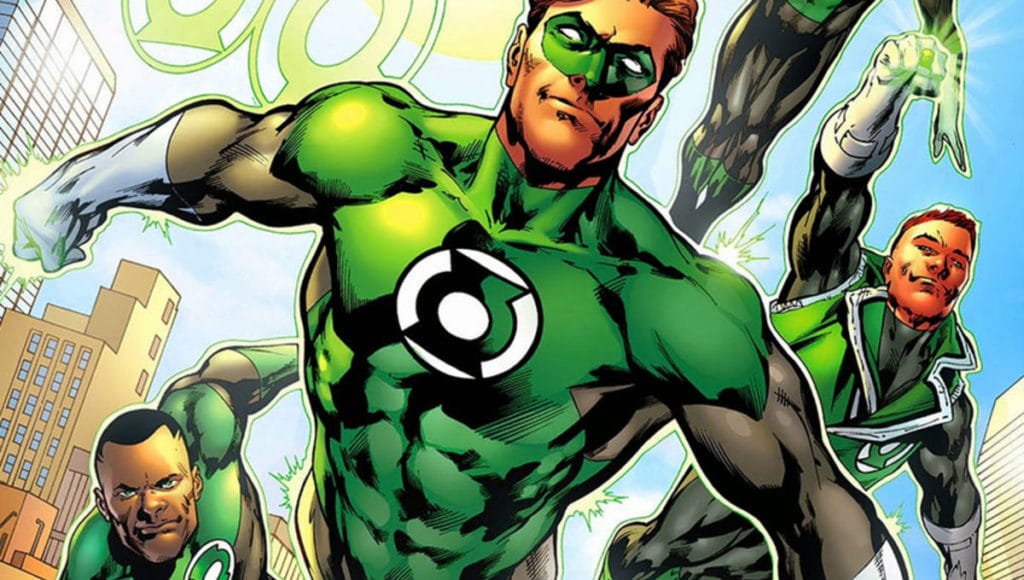 It's possible that a unique Green Lantern trilogy (Zack Snyder's Justice League, Green Lantern on HBOMax, Green Lantern Corps) has taken shape in front of our eyes without anyone realizing it? Maybe we're just grasping at straws here, but the deeper we dig, the more it makes sense. The Snyder Cut is arguably the most hotly anticipated HBO Max original, and Zack Snyder has already cast DC two billion dollar stars in the way of Jason Momoa and Gal Gadot, perhaps he could do the same with Green Lantern.
RELATED: 2 GREEN LANTERN LEADS & SINESTRO CONFIRMED FOR NEW HBO MAX SHOW
The similarities between the Green Lantern movie and TV show are apparent. While the DCEU has yet to announce a TV show, there isn't any guarantee that the HBO Max DC series are set in a pre-existing continuity, it would make sense to do so, at least from a financial perspective however. That move would practically guarantee increased viewership for Warner Brothers' premiere streaming service. Perhaps Justice League Dark, Strange Adventures and Green Lantern are the DCEU's answer to shows like WandaVision and Loki.
Personally, I would love to be right about this see this unique Green Lantern trilogy. Seeing Hal Jordan (or John Stewart) go from a Justice League appearance, to his own TV series, and finally to a feature film (or vice versa) would be groundbreaking. Now, this is just a theory and should be treated as pure speculation, until official information proves otherwise. Regardless, this trilogy would be a dream come true for Green Lantern fans, if these franchises turn out to be directly connected.
Do you think that there is a chance that HBO Max's Green Lantern will debut in Zack Snyder's Justice League? Let us know in the comment section below and let's discuss it further on our social media!
KEEP READING: DC UNIVERSE'S DAYS MAY BE NUMBERED DUE TO HBO MAX ACCORDING TO A NEW BUSINESS REPORT