Critical Role has just announced some exciting news that is a dream come true for not just Critters, but the cast as well. The adventuring party from the first campaign known as Vox Machina, will have their own official Funko Pop!s, even Trinket! The Vox Machina Funko Pop! set are going to be available later this year in late September/early October. Critters will be able to have their own Grog, Pike, Scanlan, Percy, Keyleth, Vax, and Vex.
The Vex Funko Pop! that is part of the Vox Machina collection is different from the Vex on Broom which was released in celebration of SDCC@Home in July. There is a limited supply of these Funkos available for reservation through the Critical Role US, UK, and AU stores. If you don't manage to reserve any of the Vox Machina Funkos through the Critical Role store, they will be available at retailers in late September/early October including Target, Best Buy, Walmart, Amazon, and other local retailers.
A limited-edition Armored Trinket Specialty Series Funko, Vex's bear companion, will be available at specialty stores in late September/early October. Because this is a Specialty Series Funko there won't be many available and it will only be available at local business and small retailers. A limited amount will be available in the Critical Role stores when it is released.
RELATED: CRITICAL ROLE PARTNERED WITH MCFARLANE TOYS TO RELEASE A LIMITED EDITION MOLLYMAUK FIGURE
Critical Role entered into a number of licensing agreements with companies last year and those partnerships have been great for Critters. With Critical Role apparel at Hot Topic, the limited edition Mollymauk figure made in partnership with McFarlane Toys, the upcoming book "The World of Critical Role" from Penguin Random House, and Funko Pop!s of all the Vox Machina characters (two of Vex!).
TAKE A LOOK AT CRITICAL ROLE'S VOX MACHINA FUNKO POP!S
Each Pop! includes details that Critters will love, like Vax's Flametongue Dagger and Dagger of Venom, Scanlan standing in Bigby's Hand, and much more. Each Funko Pop! is about 3.75 inches tall, so it'll be the only time Grog is the same size as Pike and Scanlan.
"You can have Scanlan sitting in the palm of your hand in the palm of his own magical hand… Bring this Scanlan Shorthalt Pop! into your home for some added inspiration."
"Hovering off the shelf using her Blessing of the Everlight, this Pike Trickfoot Pop! grasps her holy symbol, preparing to go into monstah-mode!"
"Swagged out with his axe, ale, and Kevdak-commemorative back tattoo, the Grog Strongjaw Pop! is ready to be your buddy on the bookshelf!"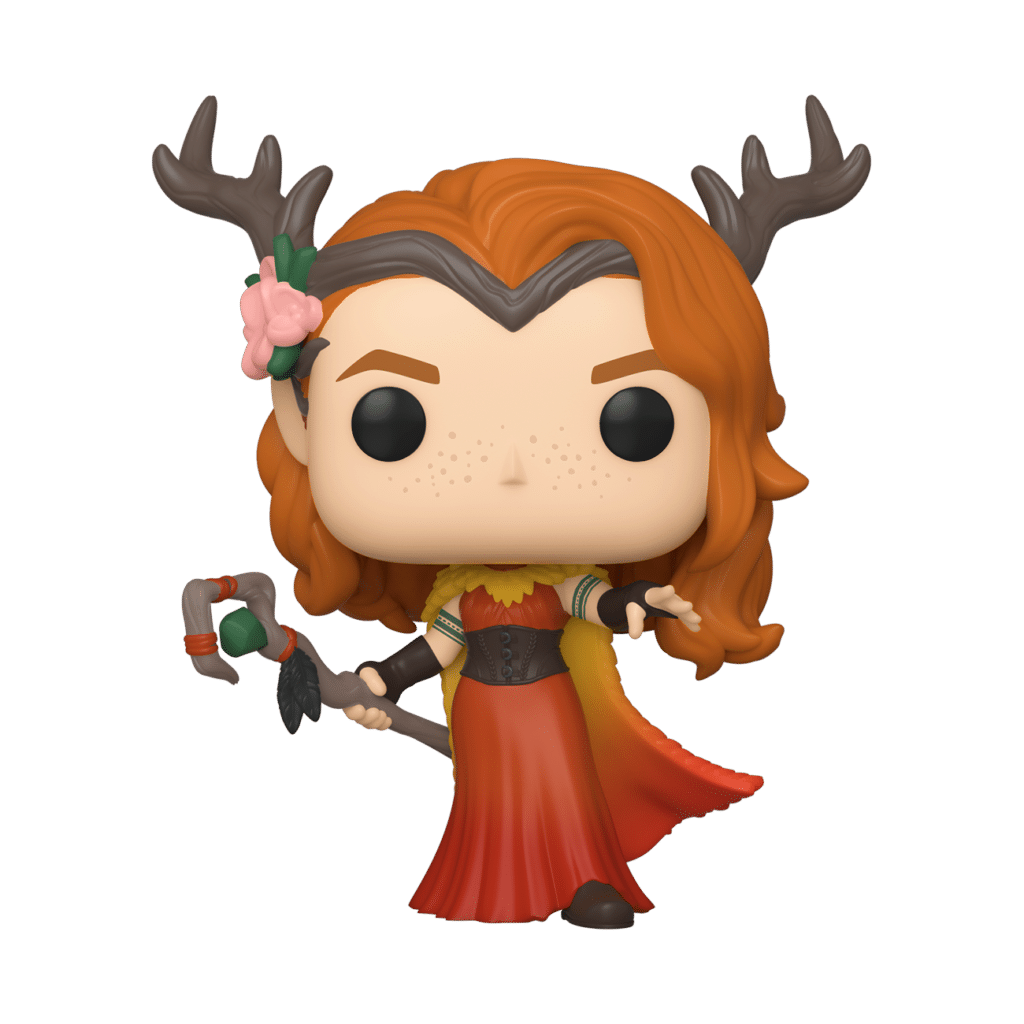 "The Voice of the Tempest herself is ready to teleport into your home! Our Keyleth Pop! of course bears the Mantle of the Tempest, the Spire of Conflux, and her signature antlers."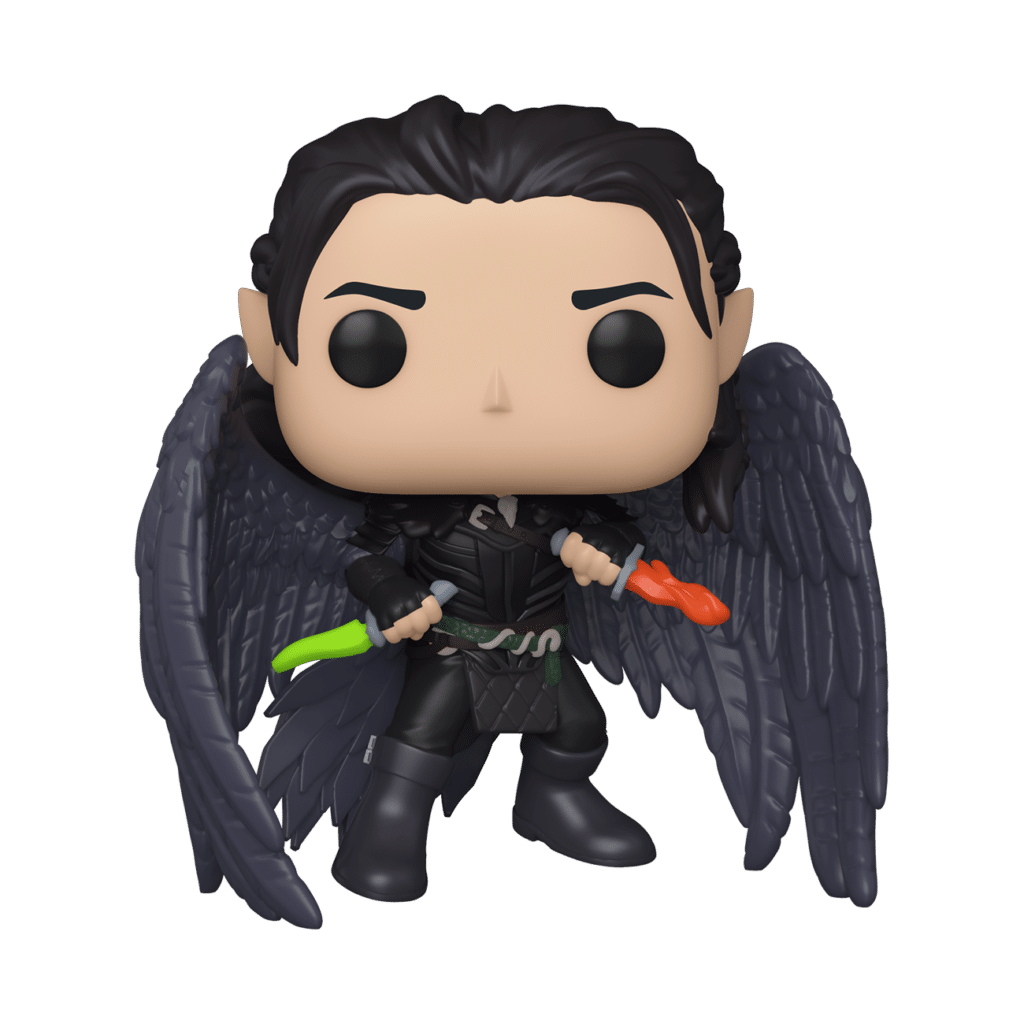 "With his Deathwalker's Ward wings out and daggers in hand, the Vax'ildan Pop! is ready to throw down for shelf-space."
"Introducing Lady Vex'ahlia, Baroness of the Third House of Whitestone and Grand Mistress of the Grey Hunt. Fenthras in hand and blue feather behind her ear, the Vex'ahlia Pop! stands regally daring anyone to a haggling battle."
"His name is Percival Fredrickstein von Musel Klossowski de Rolo III, but you can just call him Percy. This Percival de Rolo Pop! comes fully loaded with Percy's determination, spectacles, Diplomacy, Cabal's Ruin, Pepperbox, and of course Bad News strapped to his back… He's definitely our very extra Lord of Whitestone."
If the Vex on Broom Funko Pop! is any indication, the Vox Machina Funko Pop!s will be flying out of the Critical Role store and off the shelves of retailers fast when they become available in late September/early October. And much like their fans, the cast is clearly excited by this news.
What began as a group of friends playing Dungeons & Dragons, has grown into a massive internet hit around the world. Critical Role is a popular web series that features a cast of voice actors playing Dungeons & Dragons together once a week. Critical Role is in the midst of their second campaign, but the series has grown to include live shows, comic books, and the upcoming animated series The Legend of Vox Machina which will be released on Amazon Prime. The Vox Machina Funko Pop! collection is available for reservation on the Critical Role US, UK, and AU stores now and are set to be released in late September/early October.
New episodes of Critical Role air every Thursday at 7pm PST on twitch.tv/criticalrole and they are available on the Critical Role YouTube channel the following Monday. Are you excited for Critical Role's Vox Machina Funko Pop!s? Which Pop! are you most excited for or do you want to collect the whole set? Which NPCs do you want to see become Funko Pop!s? Do you hope to see The Mighty Nein as Pop!s soon too? Leave your thoughts in the comments below or on our social media.
KEEP READING: CRITICAL ROLE REVEALS FIRST FUNKO POP AVAILABLE JULY 22 FOR VIRTUAL SDCC
Source: Critrole.com, Critical Role Store.