Aquaman had a short panel at the DC Fandome Hall of Heroes featuring director James Wan, who is retuning for Aquaman 2 and Patrick Wilson, who played Orm Marius aka Ocean Master. While not much was revealed about the upcoming sequel, we did learn a few new things.
"I can definitely guarantee you new worlds in this next one." said James Wan
It looks like James Wan will continue to build out the impressive underwater world that he developed for the first Aquaman film in the sequel. The visuals of Atlantis were stunning and made it feel like audiences were watching a movie that sprang from the pages of a comic book. Knowing that we will be seeing not only more of those visuals, but that Wan plans to bring in and explore more unknown world is an exciting piece of news.
It was also confirmed that Patrick Wilson will be returning as Orm Marius aka Ocean Master for the sequel. Orm was the lead antagonist in the first Aquaman, pulling the strings to start a war between Atlanteans and the people who live on land. Arthur Curry aka Aquaman eventually defeated his brother and becomes the rightful king of Atlantis.
Orm is lead away by Atlantean guards after Arthur defeats and captures him. Wilson jokingly asked Wan if he would be handcuffed the entire movie and wondered if the cuffs would be made of sea weed so he could chew through it. It will be interesting to see what part Orm plays in Aquaman 2 and how his dethroning will have affected him.
RELATED: SNEAK PEAK INTO AQUAMAN 2 PANEL: JAMES WAN WANTS TO ADD MORE HORROR IN THE SEQUEL
AQUAMAN 2 WILL HAVE A MORE SERIOUS TONE
Wan also talked about wanting to keep the story fresh and explore things he was unable to in the first Aquaman film. It looks like Aquaman 2 will have a bit of a tonal shift.
"And to continue to expand on the world…we're trying to find new things to do that I didn't get around to doing in the first film…And I think the second one is a little bit more, I'd say a little bit more serious, a little bit more relevant in the world that we're living in today." James Wan shared.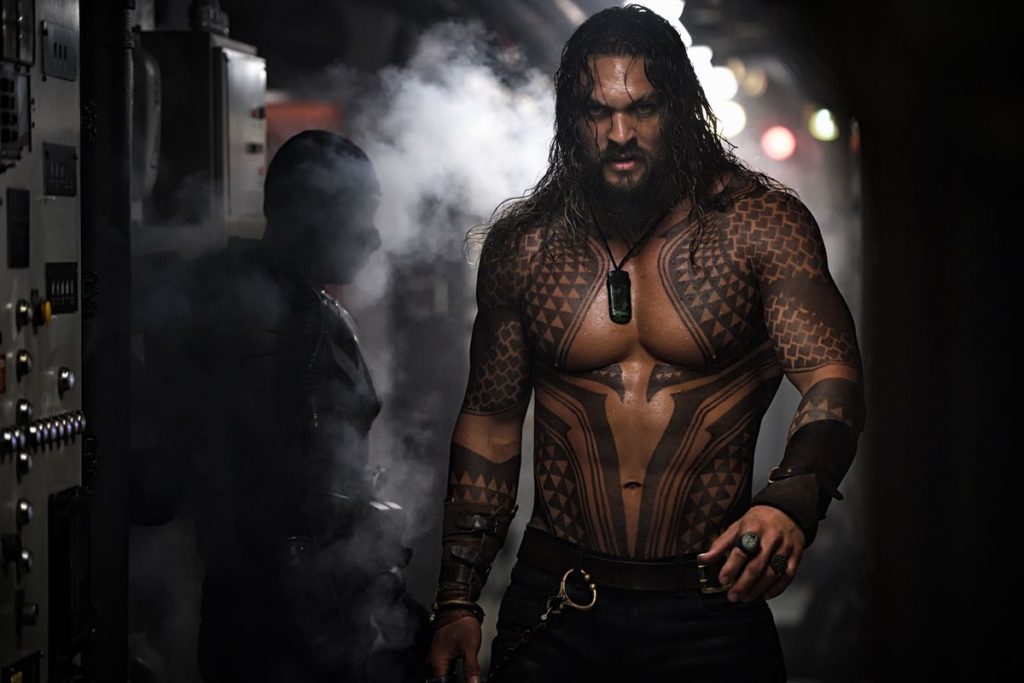 The first Aquaman movie was an action-packed adventure that had a lot of comedy aspects and even a touch of horror during the Trench scene. What exactly about the story has caused the shift into a bit more of a serious tone is a mystery at this point. Orm Marius is not the only villain from Aquaman expected to return, as Black Manta looks to be the main antagonist in the sequel.
RELATED: AQUAMAN 2 WRITER REVEALS WHICH COMICS INSPIRED THE SEQUEL AND WHEN THE TRENCH SPIN-OFF TAKES PLACE
In a Q&A on twitter, Aquaman writer specifically mentions that the Silver Age comics that feature Black Manta as the influence for the sequel. Yahya Abdul-Mateen II who played Black Manta has talked about returning for the sequel already so it isn't a great shock that the infamous Aquaman villain will be back.
Not much more was revealed about what fans can expect from the highly anticipated Aquaman 2, which isn't a huge shock given that the film is not yet in production. During the panel, Wan and Wilson talked about having worked together on a number of films, including Insidious 1 and 2 as well as The Conjuring 1 and 2 before Aquaman. Wilson talked about hearing about the film from Wan and Wan knew from the start that he wanted Wilson to play Orm Marius aka Ocean Master.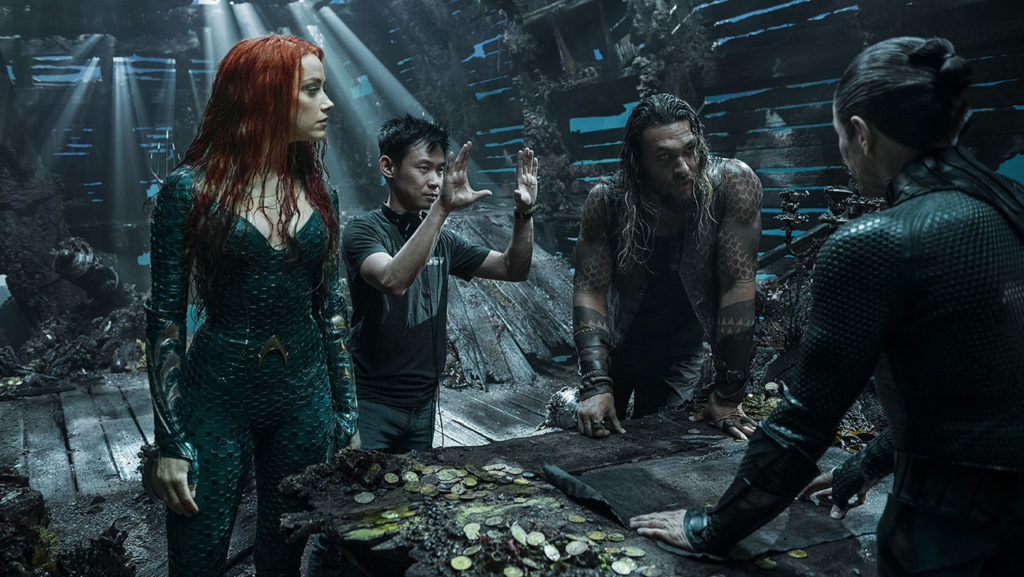 RELATED: SNEAK PEEK INTO DC FANDOME AQUAMAN 2 PANEL: JAMES WAN WANTS TO ADD MORE HORROR IN THE SEQUEL
The pair talked about filming the first Aquaman and how they filmed the underwater scenes with harnesses and other equipment. Wan loved experiencing the film with fans as they watched it for the first time and the excitement they had for it. Aquaman grossed over $67.8 million opening weekend domestically and over $1.1 billion worldwide total. Aquaman has become not only the highest grossing DCEU film, but the highest grossing film based on a DC character of all time.
Before Wan became known as the director of the highest grossing DC film of all time, he created a number of well-known horror franchises including Saw, Insidious, and The Conjuring. Wan has talked about adding that touch of horror in the first film with the Trench and fans loved that part of the movie which has led to a spin-off horror movie based around the monsters of the Trench to be developed. Wan also noted earlier in the week that the sequel will also likely have that touch of horror as well.
What do you think about new worlds being explored in Aquaman 2? Are you excited about Patrick Wilson returning as Ocean Master? Leave your thoughts in the comments below or on our social media.
KEEP READING: WATCH THE SUICIDE SQUAD DC FANDOME CHARACTER REVEAL AND FULL PANEL BREAKDOWN NOW