First reported by The Direct, The Illuminerdi has caught wind of when and where Marvel Studios intends to begin production on She-Hulk for Disney+.
Despite the country not yet fully getting a handle on the coronavirus outbreak, the film and TV industry are blazing ahead in the new normal. Marvel Studios has been relatively quiet these past few months. However, it seems that the superheroes are going back to work, as various reports from Doctor Strange in the Multiverse of Madness to The Falcon and the Winter Soldier indicate that things are changing.
RELATED: MS MARVEL CAST LISTING CALLS FOR TWO YOUNG MAIN CHARACTERS: EXCLUSIVE
Earlier in the year, Marvel's original plan was to begin production on their new shows in the late summer and fall, including Ms. Marvel, Hawkeye, and yes She-Hulk. All of the aforementioned projects have resumed their pre-production work that was interrupted in the spring, so we should be getting a lot of Marvel related news heading into the end of the year. So in that spirit, we have a small update on the She-Hulk project.

The She-Hulk Production is Making Gains
She-Hulk isn't just one of the more anticipated upcoming Disney+ shows, but it also features one of Marvel Comics most popular female heroes. Jessica Gao (Rick and Morty) is the creative head of the live-action project that is apparently still narrowing their casting search for the title character. The She-Hulk production is now preparing for a six-month shoot, while targeting a February 2021 start date in Atlanta, Georgia.
Atlanta should be a familiar city to fans of the MCU, as that is where a large majority of their productions have been shot. Presumably, She-Hulk will be filming at Pinewood Atlanta Studios, the lot that's been home to numerous blockbusters as of late for Marvel. Now we can expect the casting dominoes to begin falling in short order over the course of the next few months. Not only for this show, but many of the other Marvel produced shows coming to Disney+
As per our previous reporting, the She-Hulk show looks to be heavily influenced from its Marvel Comics' roots. It will follow lawyer Jennifer Walters, who happens to specialize in superheroic law and is cousins with Dr. Bruce Banner. In the comics, a near fatal gunshot wound compels Banner to give his relative a blood transfusion in hopes of saving her life. It does, however it imbues her with the power and curse of the Hulk on a cellular level. Typically, Walters is in more control of the green rage monster than her Banner, so exactly how they plan to adapt these elements for the live-action series should prove to be compelling.
RELATED: SONY IS DEVELOPING A LIVE-ACTION SILK MARVEL TV SERIES
Additionally, it's expected that Walters will have a promising future in the MCU, that will not only be confined to her own show. She-Hulk will play a part in some future form of The Avengers franchise, whether that be a new team or the younger team that is being seeded on Disney+. So the She-Hulk series will be introducing characters that may prove to be crucial for the future of the entire Marvel universe.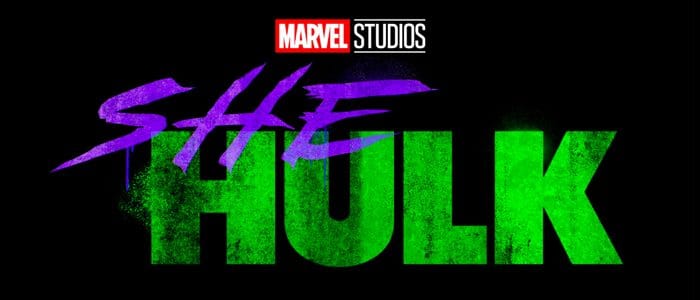 There is a lot more to come on She-Hulk and a wide range of Marvel and DC productions, so stay connected. Are you pumped for She-Hulk inching closer to production? What are you most excited to see on screen? Let us know in the comment section below or let's hash it out on our Twitter. And remember, this is The Illuminerdi…and we're always watching.
KEEP READING: NEW DETAILS ON SHE-HULK'S SUPERHEROIC LEGAL PROFESSION & MORE CAST MEMBERS REVEALED: EXCLUSIVE