Update: Joe Manganiello's return in Zack Snyder's Justice League has since been confirmed by Collider.
---
Just after it was reported that Jared Leto will return as The Joker, Deathstroke himself, Joe Manganiello, looks like he is about to put on the mask again.
Joe Manganiello has his Deathstroke hair color again, suggesting that he is likely joining the additional photography for Zack Snyder's Justice League, which is reportedly starting soon. He would the join Ray Fisher, Amber Heard, Ben Affleck, and just reported Jared Leto. Henry Cavill and Gal Gadot are also rumored to join.
Joe Manganiello Looks the Part
RELATED: 1ST TEASER TRAILER FOR ZACK SNYDER'S JUSTICE LEAGUE IS FINALLY HERE
It would be Manganiello's second time, playing the famous villain, as he starred in a post-credits scene alongside Jesse Eisenberg as Lex Luthor, in the 2017 released theatrical cut of Justice League. He was confirmed to star in Ben Affleck's unproduced Batman film, but that changed when Matt Reeves took over and rebooted the movie. Which now stars Robert Pattinson as the caped crusader in The Batman.
Last month during an interview with Collider, Joe Manganiello stated: "If I was a part of it, that wouldn't be my place to announce that. That would be Zack's place. So, whether or not that's happening, that is an answer that is below my NDA level, or whatever you wanna call it," he said. "On my social media, I talked about [how] there was an original end credits sequence that was altered for the release of Justice League. Once canceled, they altered that scene." He added:"There's an original scene that will be restored to what it was originally."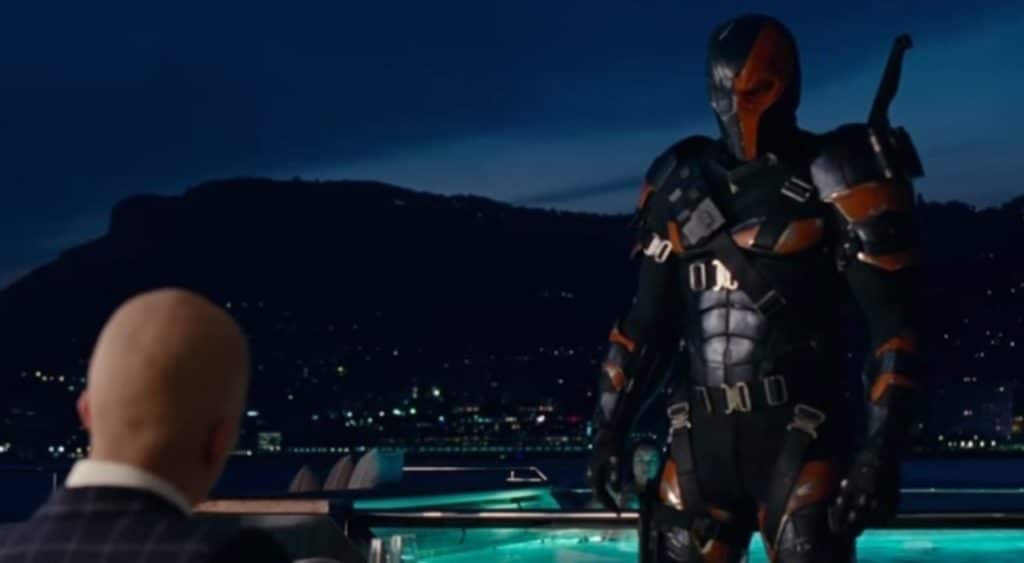 Zack Snyder's Justice League will be released on HBO Max as a four-part miniseries in 2021. What do you guys think? Do you think Joe Manganiello's Deathstroke will return? Are you excited for Zack Snyder's Justice League? Let's discuss everything in the comments down below.
KEEP READING: JARED LETO TO RETURN AS JOKER IN ZACK SNYDER'S JUSTICE LEAGUE
Source: comicbook.com