The Mandalorian "Chapter 13: The Jedi", was written and directed by Dave Filoni which is fitting since it was the live-action debut of Ahsoka Tano, a character he has been telling the story of for over a decade now.
Ahsoka was originally introduced as Anakin Skywalker's Padawan in the animated movie Star Wars: The Clone Wars, which was also directed by Dave Filoni. Ahsoka was a major part of the Clone Wars series, which Dave Filoni was supervising director of, and even appeared in a number of episodes of Dave Filoni's series, Star Wars Rebels.
Fans have been eagerly awaiting her live-action debut since before the premiere of season two of The Mandalorian, when it was reported that Rosario Dawson would be playing her in the Disney Plus series. Ahsoka's journey from Jedi Padawan to the lone samurai type of character seen in The Mandalorian, has been fascinating for fans to watch. Filoni talked about Ahsoka's journey with Vanity Fair. He spoke about where she started and where she is when we see her in The Mandalorian.
Dave Filoni on Ahsoka Tano in The Mandalorian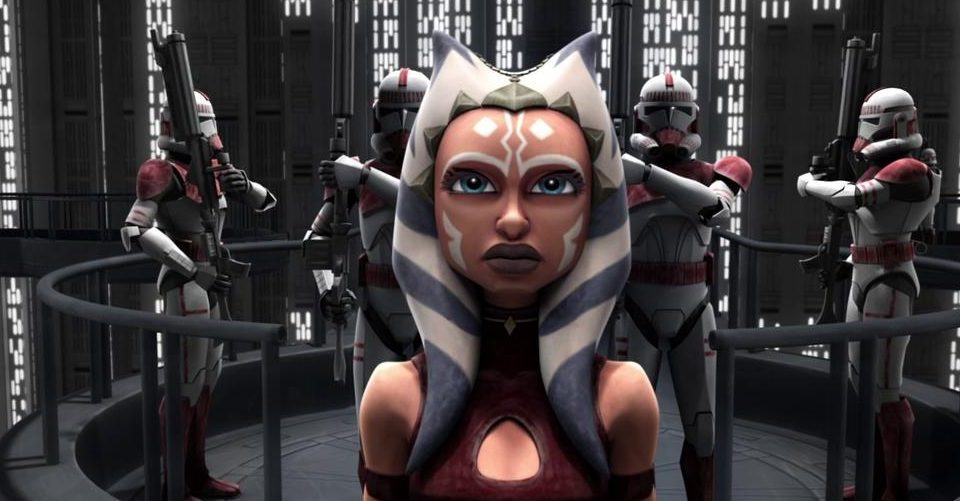 "We saw her basically hit the scene as a Padawan: young, and naïve, and brash, and aggressive. Then, in Rebels, she's more of a traditional knight, trying to figure out how to fight a war. There's a lot of hesitation around what she wants to be and who she can be and how her life's been guided." Dave Filoni continues, "When you see this version of the character, she's world-weary from everything that she's experienced and lived through. She's seen so much happen in her time."
Ahsoka left the Jedi Order at the end of season five of Clone Wars, following an emotional exchange with her Jedi Master and friend, Anakin Skywalker. In the seventh season of Clone Wars, which streamed earlier this year on Disney Plus, Ahsoka was seen finding a new path and operating as Jedi were known to do before the politics and war took over the time and energy of the Jedi Order. Then in Rebels, she is introduced as a spy for the Rebellion against the Empire. In Dave Filoni's episode of The Mandalorian, Ahsoka is once again helping people escape the control of the Empire.
DAVE FILONI ON AHSOKA TANO STILL BEING A JEDI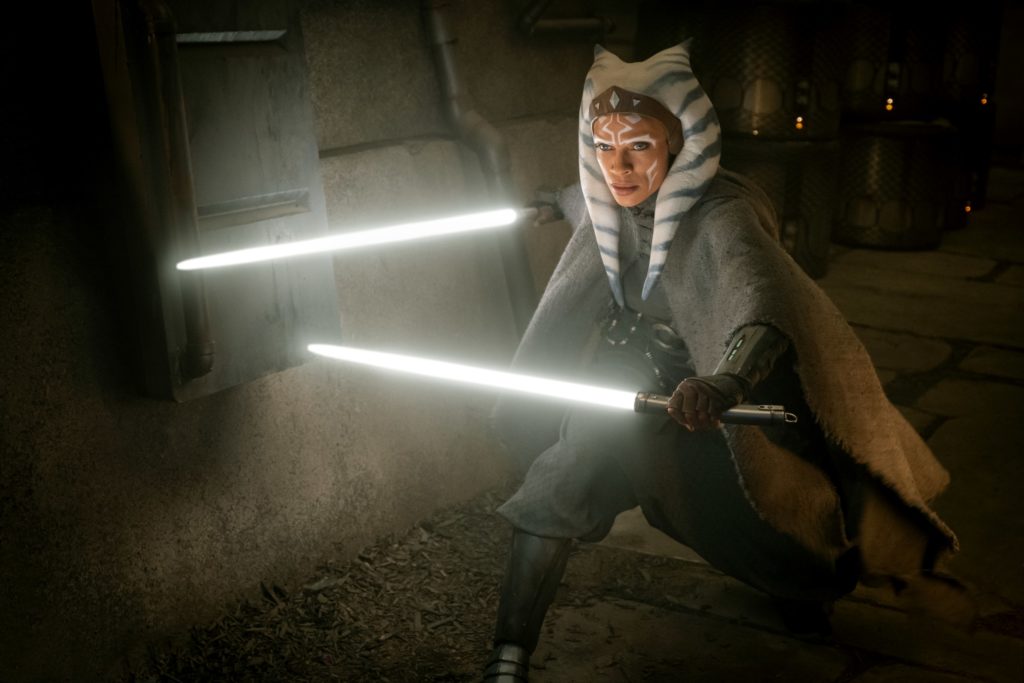 Dave Filoni said, "She is, for lack of a term, a master, because she's largely an independent at this point. I play her much more as a knowledgeable knight. A wandering samurai character is what she really is at this point."
Ahsoka's characterization as a lone samurai makes sense within her journey, especially when considering what she was up to in the final season of Clone Wars. In Rebels, Ahsoka is famously known for declaring that she is not a Jedi. Because of this the title of the episode "The Jedi" gave many fans pause. If Ahsoka doesn't believe herself to be a Jedi, then why is the episode title contradicting this?
"Yeah, I think something fans like about the character is that she's rather complex. They all focus very hard on the line, "I am no Jedi," from Star Wars: Rebels, but it's undeniable that she's trained by the Jedi. I think to most observers she is very Jedi to them. I would argue in some ways—by being so selfless and rejecting a lot of paths that would have given her power—she's more Jedi-like than even some characters who claim to be Jedi." Dave Filoni explained.
Ahsoka does in many ways seem to embody the best of what a Jedi should be. Ahsoka's decision to leave the Jedi Order may have helped her to become a Jedi more fully than other characters as she went on to try to do good and fight evil across the galaxy without the politics that had become such a huge part of the Jedi Order.
Dave Filoni added, "She wants to do good and help people, but rather than do it like the Jedi did, which was all wound up in the politics of the Republic, she's doing it on an individual basis in the galaxy."
Fans have watched Ahsoka grow from a teenage Padawan to a mature Jedi Master over the course of many shows throughout the years. This is a character that has grown to hold a special place in many fans hearts and hopefully her adventure continues. Did you enjoy Dave Filoni's episode of The Mandalorian? What did you think about Ahsoka's live-action debut? Have you followed Ahsoka's journey since Clone Wars? Leave your thoughts in the comments below or on our social media.
KEEP READING: THE MANDALORIAN CHAPTER 13 "THE JEDI" REVIEW: A DAVE FILONI MASTERPIECE
Source: Vanity Fair