The live-action reboot of the worlds' most famous fictional monster hunter, Van Helsing, has found a new producer and director.
Universal has announced that they hired James Wan as producer and Julius Avery as director for their upcoming Van Helsing reboot film. These hires are not much of a surprise as both Wan and Avery each have experience in working on known horror films. After Universal failed attempt at a Monster Universe with Tom Cruise's The Mummy film, the studio decided to take a new path.
The first was a modern adaptation of The Invisible Man, which released earlier this year. The film was a success and Universal started to make plans for future classic Monster movies. One of those projects is the film reboot of Van Helsing. Hopefully with Wan and Avery both being involved and working in this upcoming project Van Helsing fans can expect a fresh new take on the beloved monster hunter.
Van Helsing's New Power Duo: Julius Avery and James Wan
James Wan has been involved in the horror genre throughout his film career. Wan's is well known for co-creating the Saw and Insidious film franchises. However, Wan's most popular horror work may have been in creating the hugely successful Conjuring film franchise. So Wan is no stranger to the horror genre. Wan has also experience in directing two blockbuster action films, with Furious 7 and the DC superhero film Aquaman. Both Furious 7 and Aquaman grossed a billion dollars each. Thus making Wan the eighth director to achieve this feat, by having two separate films gross one billion dollars.
The upcoming Van Helsing reboot is rumored to be a action-horror film. Wan's experience and work both in action and horror is the perfect fit.
RELATED: DAVID RAMSEY RETURNS TO ARROWVERSE AS DIRECTOR AND IN A MYSTERY ROLE
Julius Avery is well known for writing, directing, and producing award winning short films. These short films include Jerrycan and Yardbird. Avery's big break was when wrote and directed the Australian crime thriller, Son Of A Gun, which starred award-winning stars Ewan McGregor and Alicia Vikander. However Avery's most well-known project was directing the popular action-horror film, Overlord.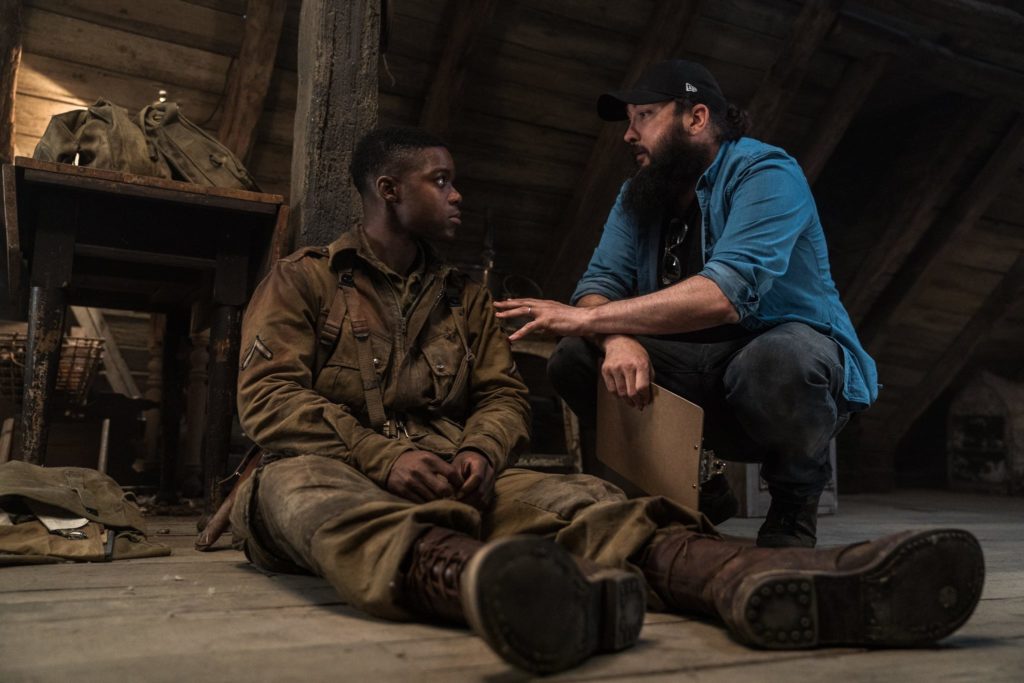 Overlord was well received from critics and horror fans. The film was also able to gain decent box-office revenue. Avery directing Overlord helped him gain experience working in a horror themed film. Hopefully with Avery's experience with action films, he can give the upcoming Van Helsing reboot film a fresh feel.
Van Helsing Returns to the Big-Screen
 Van Helsing is one of literature's most famous fictional characters. He was created by Irish author Bram Stroker, and first appeared in his 1897 horror novel Dracula. The character was introduced as Professor Abraham Van Helsing, an aged Dutch doctor with profane knowledge of Count Dracula. The character was very well received and is best known through many adaptations as a vampire hunter and Dracula's archenemy.
The character of Van Helsing has appeared in many forms of media including comics, novels, radios, stage plays, TV adaptations, and films. Van Helsing's descendants also have appeared in multiple media adaptations. The most well known adaptation of Van Helsing's descendant Gabriel was star of the 2004 film.
The Van Helsing (2004) film starred star actor Hugh Jackman as the titular role. It was an action-horror period film and despite being a success in the box-office, it had very negative reviews from critics. Hopefully with Wan and Avery at the helm Van Helsing can be revived and become the successful franchise that fans and Universal wished for years.
So far the upcoming Van Helsing reboot has no official release date. Julius Avery will be directing the project, while James Wan will serve as producer. Atomic Monster's Judson Scott will serve as the films executive producer. Thor: Ragnarok and Black Widow screenwriter Eric Person originally penned the script for the upcoming project. But Avery will do some rewrites of Pearson's original script. Universal Pictures and Atomic Monster Production will joint-produce the film.
What do you think of the news? Let us know in the comment section or over on Twitter!
KEEP READING: ALIEN TV SERIES: NOAH HAWLEY SHARES HIS APPROACH TO "HUMAN DRAMA" IN HIS DEVELOPING HORROR REBOOT
Source: Deadline