Marvel's Disney+ TV series, WandaVision, is getting ready to launch and new reports have uncovered details for the show that eager MCU fans want to know.
For more than a decade, MCU has seemingly perfected the superhero blockbuster genre and now it aims to do the same on television. WandaVision is set to be the first MCU series to debut on Disney+. Entertainment Weekly has revealed a ton of new insights from the Disney+ show in its monthly magazine cover story.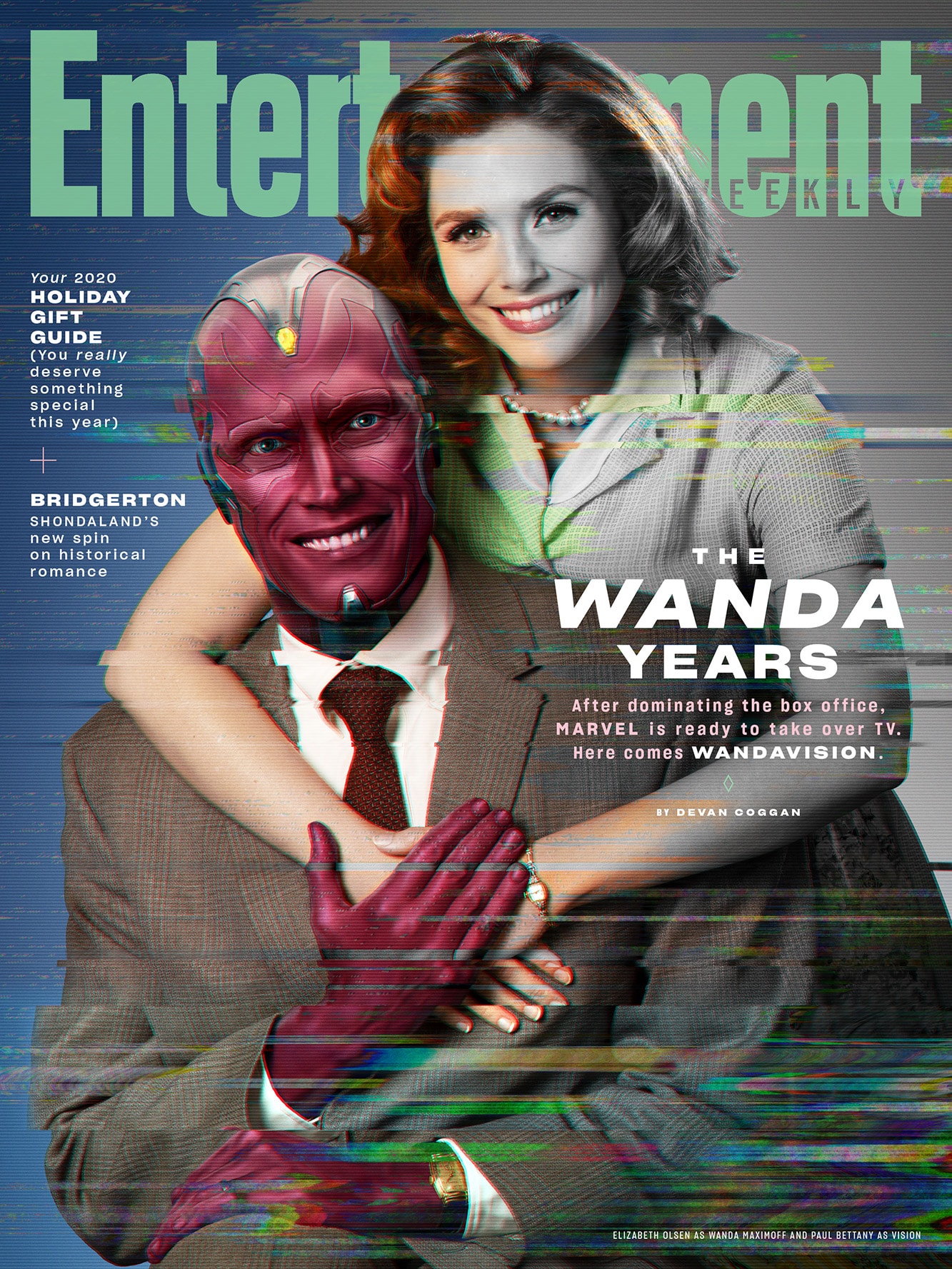 The show centers on Elizabeth Olsen's reality-altering witch, and Paul Bettany's charming android, living in a trippy sitcom-inspired world of domestic life. WandaVision is a six-episode mini-series and it will be unlike anything else the franchise has produced to this date. The show is said to be half classic TV sitcom and half epic MCU action.
The World of WandaVision
Wandavision is set after the events of Avengers: Endgame. It starts with the married witch, Wanda Maximoff, and Vision living in the idyllic town of Westview. Head writer Jac Schaeffer teased, "We find Wanda and Vision living a blissful suburban existence, trying to keep their powers under wraps". But as the newlyweds cycle through the decades of familiar TV tropes, they realize their white-picket-fence life may not be as gleamingly picture-perfect as it seems.
The EW article revealed that it was Kevin's Feige idea to take Wanda and Vision, two fan-favorites, and set them in a weird fantasy world of suburban bliss. Apparently, Feige is a self-professed sitcom nerd. Co-executive producer Mary Livanos talked about this strange style as "It really does feel like we're all programmed to know and love and understand these suburban family sitcoms. So, to mess with expectations has been really fun."
A theory is that it could be Wanda herself creating the weird reality or it could be her unknowingly creating it, but it can also be a different reason. There are only a few details revealed about where WandaVision will take these characters, but it doesn't necessarily seem like Wanda is the creator of the new reality she and Vision find themselves in. Instead, the article hints that it will take some time for them to realize that everything around them is not right.
RELATED: WANDAVISION STAR ELIZABETH OLSEN EXPLAINS THAT MENTAL HEALTH ISSUES TO BE FOCAL POINT IN NEW SHOW
Disney+ allows Marvel a new platform for different kinds of storytelling. Feige further explained how the new streaming service allows character-driven stories that would more explicitly tie into their MCU films: "It really energized everyone creatively at the studio, the notion that we could play in a new medium and throw the rules out the window in terms of structure and format".
Livanos added "It's really incredible to be able to tell a long-form story the way the comics did. In a sense, [a TV show] is a multi-issue comic-book run, which is something that, from the Marvel development side, we totally do understand."
WandaVision Is A Six-Hour Movie
The report confirms that the show is a six-hour series, meaning each episode is approximately an hour long. So the trippy series not only blends the budget of its big-screen counterparts, but also the scope of the MCU with the storytelling and humor of classic sitcoms. Which should make for a fresh and intriguing entry in the franchise.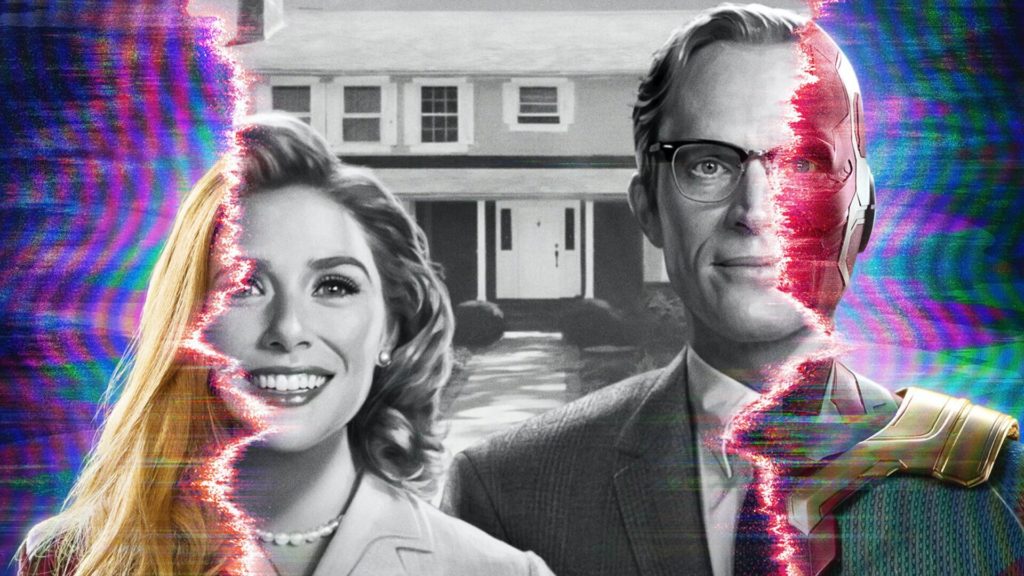 EW reports "Ideally, Marvel hopes WandaVision will be just the pilot episode of a long-running TV dynasty; the studio is already hard at work developing seven additional shows, with each one connecting to past and future films."
From the very beginning, Marvel Studios has made it clear that the show on Disney+ will be pivotal. Now, it is becoming more clear how important this title is for the MCU moving forward. Previously Kevin Feige also stated it will lead straight into the Doctor Strange in the Multiverse of Madness movie.
The scope of WandaVision seems to be surprising everyone including star Teyonah Parris who plays Monica Rambeau. "I was like, 'Oh, I thought we were doing a little show,' but no, it's six Marvel movies packed into what they're presenting as a sitcom," Parris adds.
RELATED: TEYONAH PARRIS EXPLAINS HER EXCITEMENT TO PLAY MONICA RAMBEAU IN WANDAVISION AND THE MCU
Feige discussed Marvel's new approach to storytelling, which will now be launching the next phase of MCU and how it will be affected following the shifts in the release schedule. EW explains:
"WandaVision, Feige notes, "will directly set up the 2022 film Doctor Strange in the Multiverse of Madness, with Olsen's witch playing a key role alongside Benedict Cumberbatch's sorcerer. With the pandemic shuffling release dates, Marvel is also taking extra care to ensure the new schedule won't spoil story continuity"
For a start, the Marvel Studios president just hopes that fans will connect with WandaVision's delusion of suburban comedy similar to the way how Disney+'s The Mandalorian rewarded die-hard Star Wars, fans while also attracting new ones. While WandaVision ties into the wider Cinematic Universe, Kevin Feige assures fans that the series is still something they'll find easy to enjoy.
"If you haven't seen any of them and just want to step into this weird thing because you love The Dick Van Dyke Show, it's going to work," Feige said. "But if you've been tracking the 23 movies we've made and following along the stories into Phase 4, there'll be a wealth of rewards waiting for you as it all unfolds."
How the previous Marvel movies and the upcoming Phase four slate will come into play remains to be seen, but one thing is for sure, Marvel Studios will be sparing no expense to assist the upcoming series stick the landing.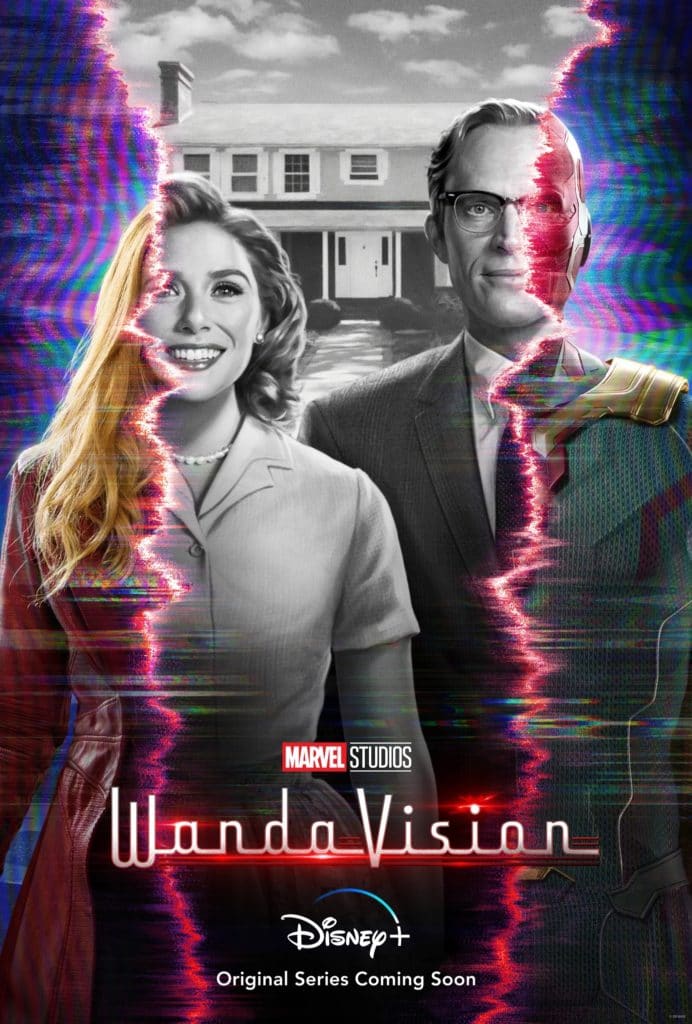 WandaVision is set to be premiere on January 15 on Disney+.
How excited are you for the WandaVision series? What are you most looking forward to in WandaVision? Let us know your thoughts in the comments below on our social media and be sure to come back to The Illuminerdi for more Marvel news.
KEEP READING: WANDAVISION TO FEATURE NEW SERIES OF BTS GALLERY EPISODES ON DISNEY+