House of Ho premieres on HBO Max December 10, 2020 as the newest "docusoap" which follows the rich Vietnamese American Ho family. Reality shows are notorious for stirring up drama and revealing secrets and as most people know that can lead to major issues within a family. However, the stars of the new series, House Of Ho, revealed that the series actually brought them closer together instead of tearing them apart.
During a recent Q&A, Judy, her brother Washington, and his wife Lesley were asked if they learned anything new about each other from working on House of Ho. Judy immediately jumped in jokingly giving her brother a hard time, "Well, I didn't learn anything new about Washington."
She then more seriously talked about how the experience brought her and her sister-in-law Lesley closer together, due in part to Judy living with Lesley and Washington early on in the series. Lesley echoed this sentiment saying "I met Fun Judy! I love Fun Judy!" Washington recalled Lesley singing Judy's praises to him.
"When Judy, uh, moved into our house and then, you know, after a month or two my wife would come into our room like 'you know your sister, she's really cool.' I go 'I told you that a long time ago.'"
Washington also talked about how Judy living with them helped him to better understand his wife Lesley. He recognized some of the feelings Judy was having while going through her divorce in his own wife and didn't want that to be the case.
"I think we are a lot closer and a lot more comfortable around each other. And, you know, I understood how my sister felt because when she moved into my home it, I started having these visions like 'I think my wife kind of feels the same way.'"
RELATED: WONDER WOMAN 1984 HAS A SECRET ENDING NO ONE HAS SEEN YET
Washington also talked a bit about the gender bias in the Vietnamese culture and why he thinks House of Ho will be an important show for people.
"We were talking about gender bias, right?…I see a lot of that culture of the old school way and I hope that this show inspires other people that it's ok to let your wife lead the way because, you know, in our culture you got, you do business, you got money, it's kind of like a known fact over history that the man is allowed to go networking, you know, and do what he wants and the lady is there taking care of the kids…so I hope that a lot of the females learn from my wife and my sister that it's ok to, you know, cut it off and not have to suffer for the rest of your life."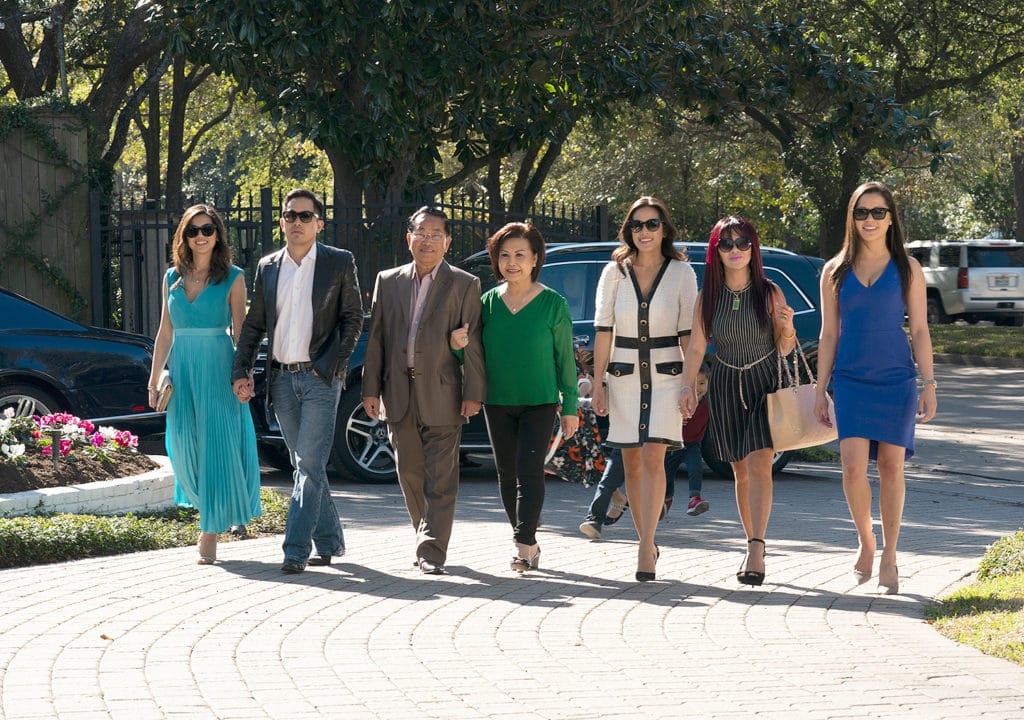 Washington talked a bit about how the show was therapeutic and that it brought him and his wife closer. On the series Washington and Lesley are going through some issues in their marriage and while all seems well now, Lesley revealed that she has some hesitations about her family seeing the series and learning about the problems they were dealing with.
"My family before the show was not aware of any issues we were having. You know, they live a state away so I never wanted to bother them and I guess also as a daughter of an immigrant parent you don't want to disappoint them, right? So that I didn't want to share any of that with them and so this'll be the first time they're seeing it firsthand…So my mom knows a little bit, but I don't think she knows the full extent."
House Of Ho Executive Producer Nick Lee sang the Ho family's praises talking about the strong familial bond that they have and how that kept them together through the series.
"A remarkable family that is, uh, really fearless and was willing to take a leap of faith knowing that the strength of their bond and connection would be enough to, to hold them together and it was."
HOUSE OF HO TRAILER AND SYNOPSIS
House of Ho, the multi-generational family docusoap, chronicles the daily lives of patriarch Binh Ho, matriarch Hue Ho, their daughter Judy Ho, their son Washington Ho and his wife Lesley Ho, Aunt Tina, and Cousin Sammy. Power couple Binh and his wife Hue immigrated from Vietnam to the United States with little money, relying on hard work to establish the ultimate American dream. They have built a multi-million dollar bank, a real estate development company and a new generation of American Hos. The series pulls back the curtain of their lavish Houston lifestyle and showcases the tight family connections that unite them as well as the multigenerational outrageous drama that ensues.
RELATED: HOUSE OF HO STARS AND EP TALK ABOUT THE DIFFICULTIES OF BEING "VULNERABLE" ON CAMERA
Katy Wallin, Stephanie Bloch Chambers, and Nick Lee executive produce the non-fiction series with co-executive producers Amanda Ly and Rosalina Lydster. House of Ho is produced by Wallin Chambers Entertainment in association with Lionsgate Television.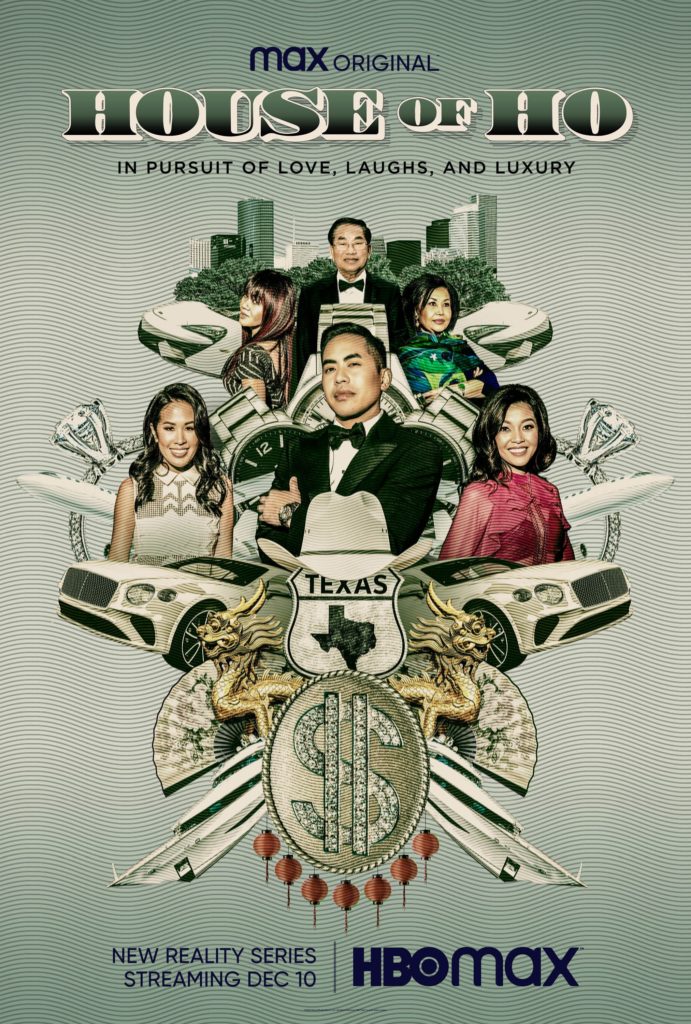 House of Ho premieres on HBO Max December 10, 2020. Are you going to watch the new reality show House of Ho? Leave your thoughts in the comments below or on our social media.
KEEP READING: HOUSE OF HO PREMIERE REVIEW: HBO MAX'S CRAZY RICH ASIANS INSPIRED REALITY SERIES IS WORTH A WATCH FOR REALITY TV FANS