House Of Ho, the new "docusoap" premieres on HBO Max December 10, 2020. It follows the Ho family a multi-millionaire Vietnamese American family in Houston, Texas.
The series explores the family's drama while also showcasing their Vietnamese culture. It seems that opening up was a bit of a hurdle that needed to be overcome in the early days of production, back in 2019 pre-pandemic. Judy, the only daughter and oldest child of Bihn and Hue Ho, explained in a Q&A, that her parents didn't really understand what the House of Ho series would be,
"My parents thought that this was a documentary about the American dream and rags to riches story. They had no idea this was a reality show and that reality shows crave drama."
She continued by revealing the discomfort that they felt about what was being shared on screen, but Judy explained why it was important to be transparent with the audience,
"They would hear what we were talking about and be like 'why are you talking about that?' And I'm like, 'Look, people want to hear the truth. They want to hear about how you achieved everything, the American dream and how we became the way we are today, but at the same time they want to know how me, Wash, and Lesley are navigating life now as second-generation children.'"
Based on the premiere episode and how Judy, her brother Washington, and his wife Lesley talked about the experience and some of the difficulties with opening up this is not something that comes naturally to their family, largely because of their Vietnamese culture.
RELATED: WONDER WOMAN 1984 HAS A SECRET ENDING NO ONE HAS SEEN YET
Washington explained, "Nick told us, he goes 'Wash trust me this show is going to be therapeutic. You've got to open up, you've got to like, be open, you've got to really, you know, dig deep and be vulnerable.' And I was like 'Vulnerable?' You know, cause when you're Asian and you're male…vulnerability means weakness, right?."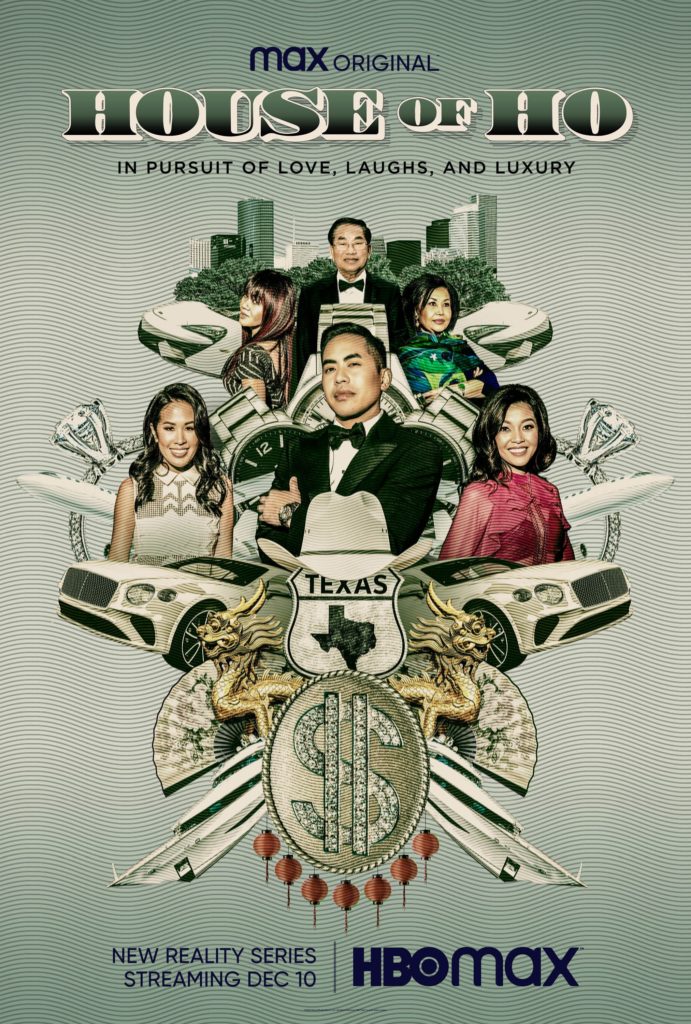 Nick Lee, one of the executive producers of House of Ho, talked a bit about how the Ho family had a difficult time opening up at first, but they overcame this and saw the series as an opportunity for personal growth.
"This is, you know, an incredible, an incredibly tight, accomplished Asian family that had a lot to lose, um, and let these cameras into their home…I think that their instinct was to be very guarded, um, and culturally I know that…their family was not ones to just kind of talk about their problems and air out their dirty laundry, but they, they soon kind of saw the opportunity…they had an opportunity to connect with one another like they hadn't before."
Nick recalled a moment on set after filming a conversation between Judy and her mother Hue, that Judy told him she hadn't talked to her mother like that in years. Nick remembered his shock at the revelation and his awe at the family and their bond was clear during the Q&A.
"A remarkable family that is, uh, really fearless and was willing to take a leap of faith knowing that the strength of their bond and connection would be enough to, to hold them together and it was."
HOUSE OF HO TRAILER AND SYNOPSIS
House of Ho, the multi-generational family docusoap, chronicles the daily lives of patriarch Binh Ho, matriarch Hue Ho, their daughter Judy Ho, their son Washington Ho and his wife Lesley Ho, Aunt Tina, and Cousin Sammy. Power couple Binh and his wife Hue immigrated from Vietnam to the United States with little money, relying on hard work to establish the ultimate American dream. They have built a multi-million dollar bank, a real estate development company and a new generation of American Hos. The series pulls back the curtain of their lavish Houston lifestyle and showcases the tight family connections that unite them as well as the multigenerational outrageous drama that ensues.
Katy Wallin, Stephanie Bloch Chambers, and Nick Lee executive produce the non-fiction series with co-executive producers Amanda Ly and Rosalina Lydster. House of Ho is produced by Wallin Chambers Entertainment in association with Lionsgate Television.
House of Ho premieres on HBO Max December 10, 2020. Are you going to watch the new reality show House of Ho? Leave your thoughts in the comments below or on our social media.
KEEP READING: HOUSE OF THE DRAGON: MORE FIRE AND BLOOD CHARACTERS CONFIRMED FOR GAME OF THRONES PREQUEL