WandaVision is the start of a new era in the Marvel Cinematic Universe. Not only will it officially kick off the long-awaited Phase Four, it is also the first MCU series to premiere on Disney Plus. The six-hour adventure will feature the return of Elizabeth Olsen as Wanda Maximoff and Paul Bettany as Vision. Fans might remember that while Wanda was brought back to life in Avengers: Endgame after Thanos snapped her out of existence in Infinity War, Vision was not so lucky.
While WandaVision wasn't originally intended to be the beginning of Phase Four, it seems like just what fans need. WandaVision showrunner Jac Shaeffer, who also co-wrote the long delayed Black Widow, spoke with SFX magazine (via The Direct) about how she is grateful the show is premiering in January 2021.
"I feel really grateful and thrilled that we're coming out when we are. I think that WandaVision is suited to this moment in time. I think that our show offers a lot of comfort and a lot of solace and respite in many, many ways. And many of them are not entirely intentional, but fortuitous."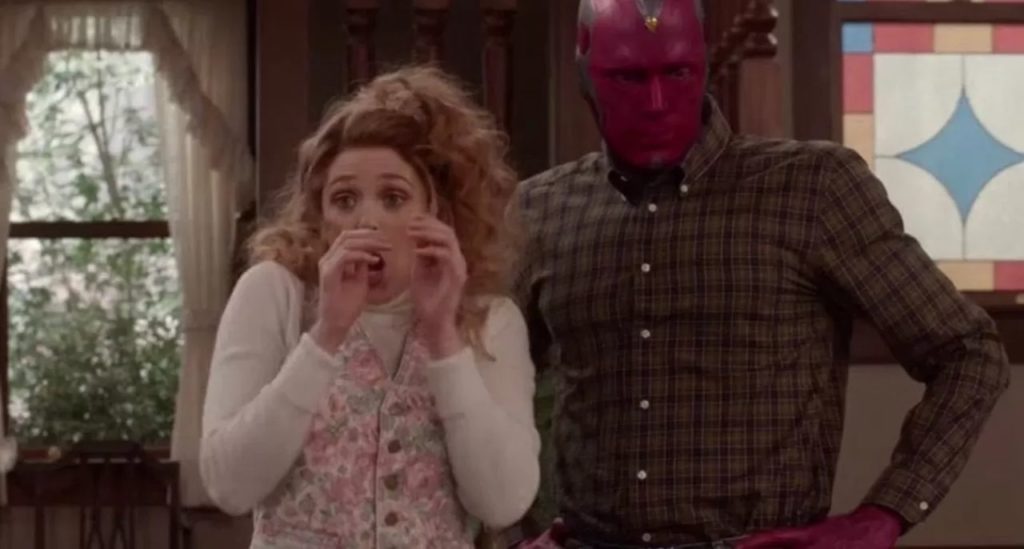 RELATED: WANDAVISION CHARACTER POSTERS TEASE NEW COSTUMES, SITCOM MOMENTS, AND MORE IN THE DISNEY+ SERIES
WandaVision will not only be the first new Marvel Cinematic Universe content in a year, but it is also the first series to premiere on Disney Plus. WandaVision will not only be a boon for Marvel fans, but it also celebrates iconic sitcoms of television history. If there was ever a time for a mind-bending series with a comedic element, now is it especially considering how surreal 2020 has been.
Shaeffer shares how the series serendipitously fits today's world,
"The series is a reflection of a lot of the anxiety that we're feeling, and a lot of the pathos and the chaos of this last year, so it feels very right to me. I believe that Marvel feels the same way as well. Mary and I, we talk about it all the time and we feel great about it. There's something special about the timing."
JAC SHAEFFER REVEALS ONE OF HER FAVORITE WANDA AND VISION SCENES THAT INFLUENCED WANDAVISION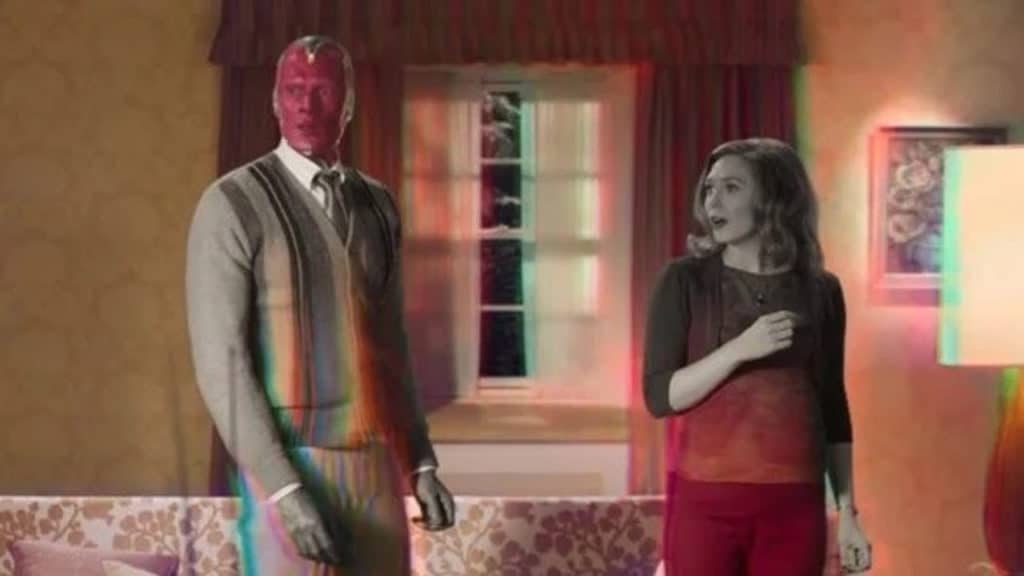 While Wanda and Vision did not have a lot of screen time as a couple it was established that the pair cared very deeply for each other. With the devastation that Wanda obviously felt in not only Avenger: Infinity War, but upon her return in Endgame it is without question that she loved him. That being said, Shaeffer actually sites a quieter moment from Infinity War as a favorite of hers and inspiration for WandaVision in her interview in SFX Magazine (via The Direct).
"I really liked the more mundane moments or the small character moments [in the MCU]. In Infinity War, [Wanda and Vision] have this moment in Scotland where they put their life as superheroes on pause, and I think that is very relatable to people. It's the idea of 'Let's hide away from the world and just be, and see if this works.'" Shaeffer continues, "That is one of the really delicious and exciting things about WandaVision. We get to see the two of them in several very domestic environments. And we took those moments from the MCU that really shine, and I felt grateful and excited to drop into that space with them for longer."
WandaVision will see the couple living a more mundane ordinary life of a sort, although not all is as it seems for the pair. WandaVision will also see the return of Kat Dennings as Darcy Lewis, Randall Park as Agent Jimmy Woo, and a grownup Monica Rambeau this time played by Teyonah Parris.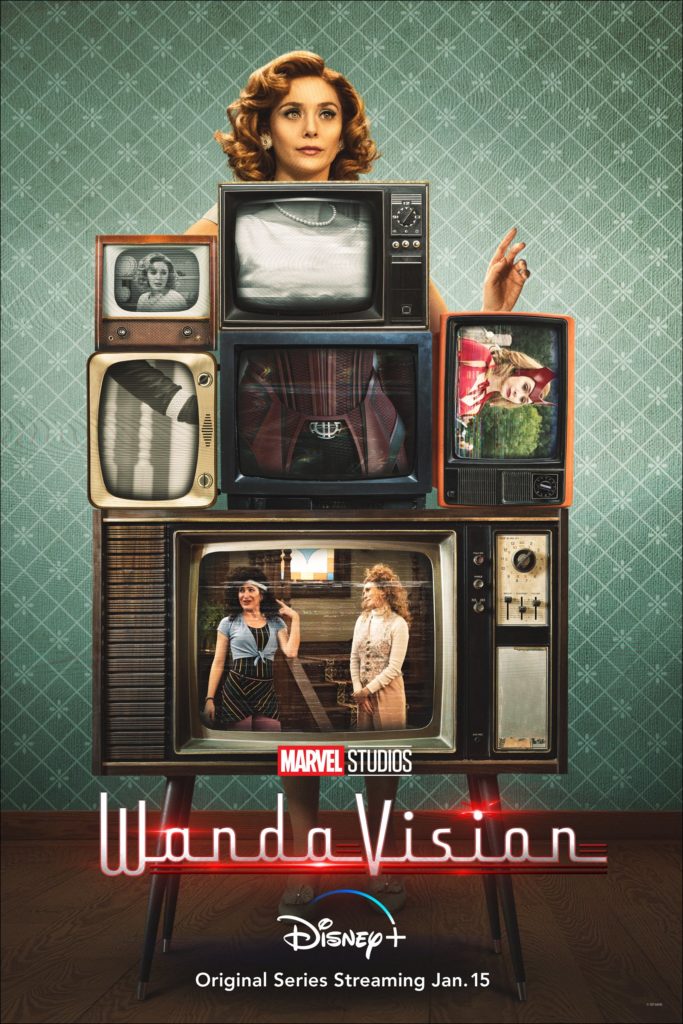 WandaVision will premiere on Disney Plus January 15, 2021. Are you excited for the show? Are you looking forward to finally seeing Wanda and Vision more fully explored? Leave your thoughts in the comments below or on our social media.
KEEP READING: WANDAVISION TO FEATURE NEW SERIES OF BTS GALLERY EPISODES ON DISNEY+
Source: SFX Magazine