Disney has officially released the first trailer for Cruella, the live action movie featuring the iconic 101 Dalmatians villain portrayed by Academy Award Winner Emma Stone.
After yesterday's first poster and trailer announcement, Disney has now dropped the first official Cruella trailer and fans are saying it looks like a mix-up of Joker and The Devil Wears Prada. Take a look for yourself below.
Cruella Official Trailer
The Cruella trailer definitely gives off some major Birds of Prey trailer vibes. We really don't know anything about the story, other than it's a prequel and takes place in 1970s London. We also see some great looking costumes, that could definitely end up getting nominated for an Oscar next year.
Emma Stone looks great, it will be exciting to see her take on the character. We see short glimpses at Paul Walter Hauser and Joel Fry as Horace and Jasper, her partners in crime, who stole all the little Dalmatians in the Disney animated classic 101 Dalmatians. We also get our first glimpse at Emma Thompson as the Baroness, giving off some major Miranda Priestly (Meryl Streep's role in The Devil Wears Prada) vibes, as well as our first look at Mark Strong in an unknown role.
RELATED: ASSEMBLED: MARVEL ANNOUNCES A NEW DISNEY PLUS SHOW TO DEBUT AFTER WANDAVISION
Cruella was originally set for a release on December 23, 2020, but had to be delayed due to the pandemic. The release date has now been moved to May of this year. Disney probably hopes to be able to release the movie in theaters and if they change their release strategy, they might announce it along with a potential second trailer.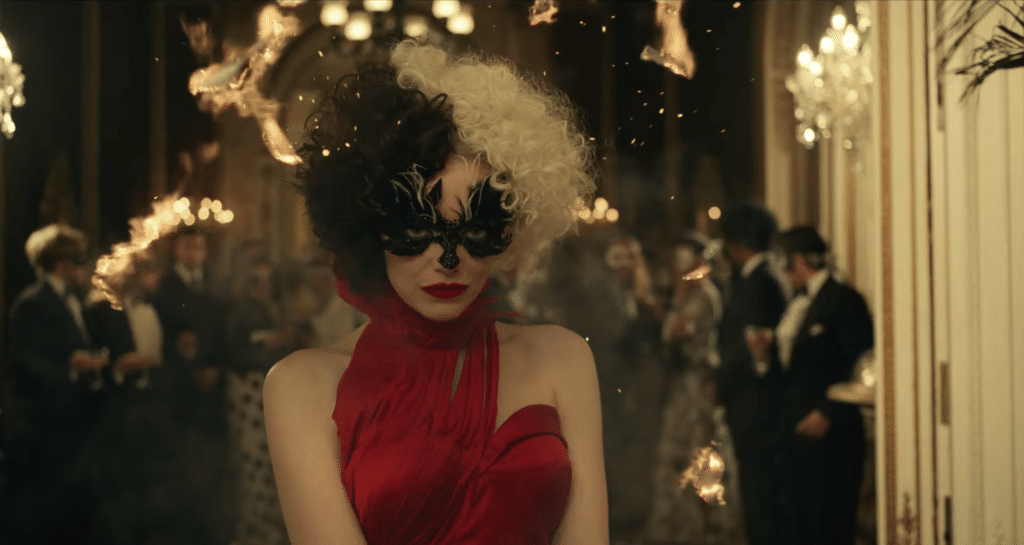 Disney also released a new poster, which looks similar to the one released yesterday.
Cruella is set to be released in theaters May 28, 2021. There have been rumors that Disney might go for a hybrid Disney+ release, meaning it would hit theaters and Disney+ Premier Access on the same day. What do you guys think? Do you like the Cruella trailer? Are you excited for the movie? Let's discuss everything in the comments down below and on our Twitter.
KEEP READING: WONDER GIRL LIVE-ACTION PILOT WILL NOT MOVE FORWARD AT THE CW CONFIRMS WRITER DAILYN RODRIGUEZ