Cruella is Disney's upcoming live-action film and unlike most, this is not a straight adaptation of an already existing animated classic. Cruella shows the origins of one of Disney's most infamous villains, Cruella de Vil. Cruella is played by Emma Stone, but her co-star Emma Thompson plays a new character created for the film, The Baroness.
The Illuminerdi was able to attend Disney's press conference with Emma Stone and Emma Thompson where the award-winning actresses talked about the upcoming film. Emma Thompson shared her excitement at getting to play a villain in Cruella, especially since she has been wanting to play one for a while.
"I had such fun doing her, because I think I've been asking for quite a number of years if I could be a villain, a proper villain. And I spent decades playing what my mother used to call, "Good women in frocks." And, now I got to play a really evil woman in frocks. But oh, boy, the frocks. I mean, they wore me, actually, really is what happened.

I had just the best, best time. And every time Em and I would come on set, we'd just look at each other and walk around each other, like we were sculptures or works of art or something, which we were. I mean, it was in a way, everyone created The Baroness, and then I sort of stepped in and just said the words."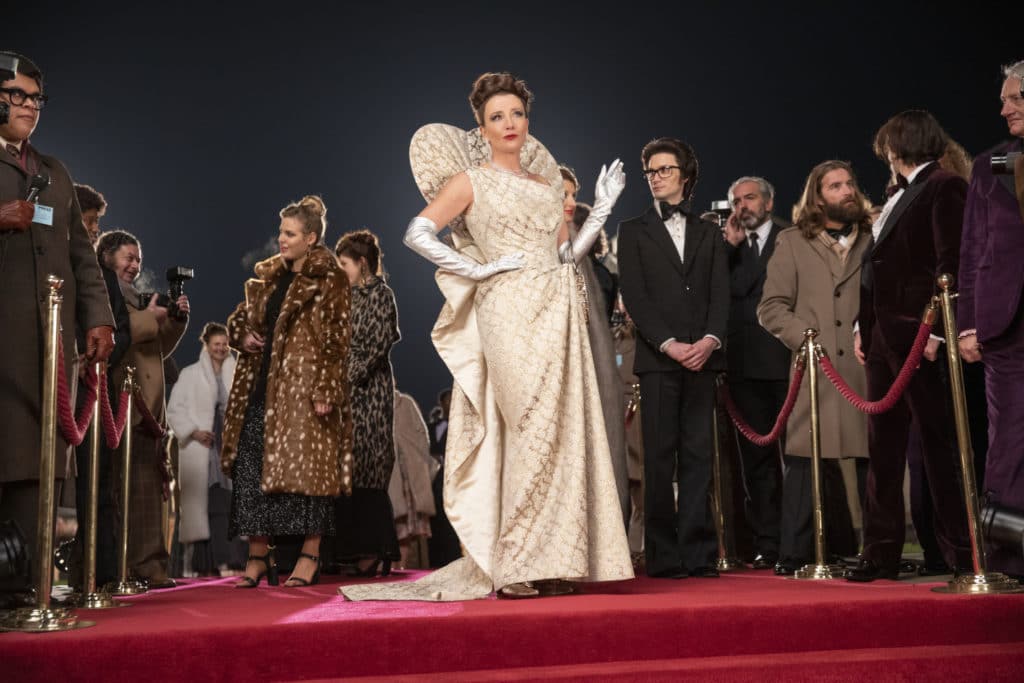 Emma Thompson also explained what she finds interesting about her Cruella character, The Baroness, and that while she is a villain she's does have a trait that is admirable.
RELATED: CRUELLA STAR EMMA STONE ON THE SURPRISINGLY DARK DISNEY FILM AND ITS LONG PRE-PRODUCTION
"I mean, she is hardened, completely, and believes in hardness. She thinks that's the only way, and that's what is so kind of unusual about her, actually. I am very interested in the dark side of a female character, because they're so rarely allowed to be dark. You know, we're all supposed to nice and good, aren't we?

The Baroness is just, she's so single-minded, and she says this wonderful thing. She says, "If I hadn't been single-minded, I might have had to put my genius at the back of the drawer," like so many other women of genius, who died, without producing anything and without using their genius. And what did they do? And actually, it is a very good point. So, whilst, as Em says, I wouldn't necessarily walk that path, her, commitment to her own creativity is, rather admirable, I think, and difficult, probably."
The Illuminerdi was also able to attend a virtual Cruella press conference with director Craig Gillespie, costume designer Jenny Beavan, Hair & Makeup designer Nadia Stacey, and production designer Fiona Crombie. During this press conference Jenny Beaven, Cruella costume designer, talked about The Baroness' style. Jenny Beaven explained how she is a "storyteller with clothes" not a fashion designer and how she told the story of Emma Thompson's character The Baroness through her fashion.
"The Baroness is actually terribly clear once you get into that mindset of who she is and where her influences came from and her current situation. And it was obviously a slight Dio Balenciaga. I mean, all those great sort of '50s, '60s fashion designers. And she's a very good designer. She's just slightly past her sell by date.

But she became clear in working with a maker called Jane Law, we just found a style for her, and it was obviously a symmetric and very fitted, and very snobbish I think I'd call it. We just had fun, and I would just go down to her, Jane's, with a car full of fabric and we'd throw it on the stand and just invent, really. It was brilliant."
RELATED: CRUELLA DESIGNERS REVEAL THE DIVERSE INSPIRATION BEHIND EMMA STONE'S COSTUME, MAKEUP, AND HAIR STYLINGS
Cruella hair & makeup designer Nadia Stacey also talked about the style of The Baroness' hair and makeup. Naida explained some of the differences between The Baroness and Cruella with The Baroness being more perfected while Cruella is experimenting and finding herself.
"Naomi Donne came on as a hair and makeup artist for Emma. And, they have a relationship as well. And I think that always is so good, 'cause you kind of know what works on someone. So, she came in, and I'd started to give her my ideas, and I wanted this kind of very perfected sculpted look for her. I liked the idea that she's perfect, it's much more '50s reference for her. And that she's perfected her look, and everything is kind of variation on a theme. Whereas with Cruella, it's kind of, she's finding herself and testing and playing with things. 

But with The Baroness, it's very kind of figured out. And, so yeah, Naomi did just an incredible job. And it was all variations on themes with these different kind of sculpted hairstyles, and they were getting bigger and bigger, which was just really fun…But, yeah, it was just fun to have two such strong leading ladies that you were designing for, but with completely different looks.  There's a kind of chaos to Cruella's look, and then this completely clean, structured line to The Baroness."
The Baroness seems to be the antithesis of Cruella when it comes to style and fashion. Emma Thompson's love for playing this character is clear especially with the understanding she has of The Baroness' motivation. With Emma Thomspon as the mysterious Baroness and Emma Stone as the infamous Cruella squaring off Cruella is sure to be a hit.
CRUELLA OFFICIAL TRAILER AND SYNOPSIS
Academy Award® winner Emma Stone ("La La Land") stars in Disney's "Cruella," an all-new live-action feature film about the rebellious early days of one of cinemas most notorious – and notoriously fashionable – villains, the legendary Cruella de Vil. "Cruella," which is set in 1970s London amidst the punk rock revolution, follows a young grifter named Estella, a clever and creative girl determined to make a name for herself with her designs.

She befriends a pair of young thieves who appreciate her appetite for mischief, and together they are able to build a life for themselves on the London streets. One day, Estella's flair for fashion catches the eye of the Baroness von Hellman, a fashion legend who is devastatingly chic and terrifyingly haute, played by two-time Oscar® winner Emma Thompson ("Howards End," "Sense and Sensibility"). But their relationship sets in motion a course of events and revelations that will cause Estella to embrace her wicked side and become the raucous, fashionable and revengebent Cruella.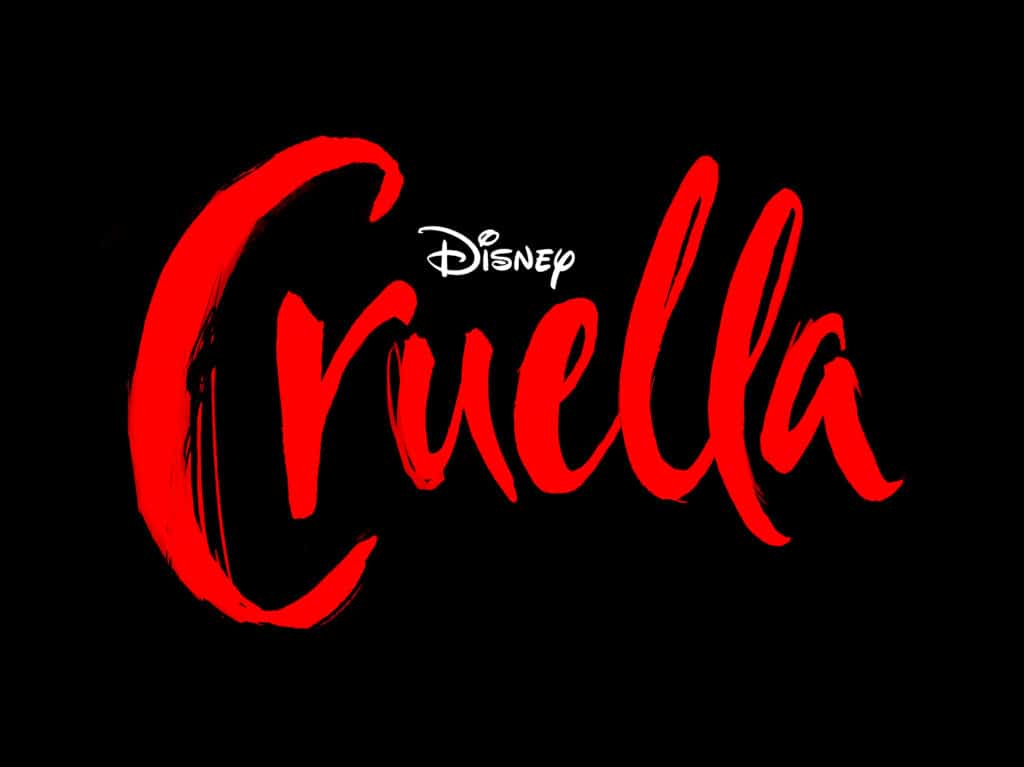 Cruella stars Emma Stone, Emma Thompson, Joel Fry, Paul Walter Hauser, Emily Beecham, Kirby Howell-Baptiste and Mark Strong. The film is directed by Craig Gillespie, with screenplay by Dana Fox and Tony McNamara, story by Aline Brosh McKenna and Kelly Marcel & Steve Zissis, based upon the novel "The One Hundred and One Dalmatians" by Dodie Smith. Cruella is produced by Andrew Gunn, Marc Platt and Kristin Burr, p.g.a., with Emma Stone, Michelle Wright, Jared LeBoff and Glenn Close serving as executive producers.
Cruella will be in theaters and available on Disney Plus with Premier Access Friday May 28, 2021. Are you excited to see Cruella? Leave your thoughts in the comments below or on our social media.
KEEP READING: CRUELLA: DARK DISNEY PREQUEL IS DEVILISHLY FUN