Disney's latest live-action adaptation is not the traditional retelling of a classic animated film. Cruella explores the origins of one of Disney's most despicable villains in a new and interesting way. Set in London in the 1970s, the film dives into what could have created someone like Cruella. The star of the film, Emma Stone, noted the vast IP and numerous characters that Disney has during a press conference for the new film.
It's unsurprising given the success of Maleficent that Disney decided to continue exploring their wide array of villains with Cruella. With Cruella being a more realistic and less fantasy-based film Disney has the opportunity to continue this trend and dive deeper into this darker more mature storytelling. But the question becomes which Disney villain should be next?
THE TOP 3 DISNEY VILLAINS THAT NEED A DARK LIVE-ACTION ORIGIN FILM
---
CAPTAIN HOOK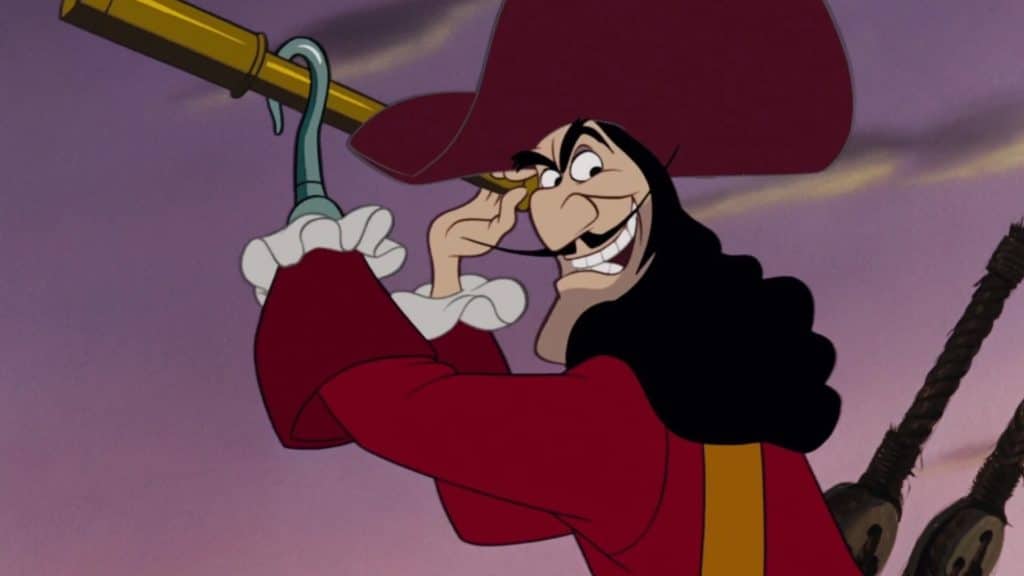 Captain Hook is the perfect villain for a live action origin film in the same vein as Cruella. With the backdrop of the late 1600s or early 1700s, when pirates were most active, a Captain Hook film could have similarities to the wildly popular Pirates of the Caribbean franchise. A Captain Hook film could explore how the pirate got to Neverland, lost his hand, began his vendetta against Peter Pan, and much more.
Could Hook be a former lost boy abandoned by Pan, searching for stolen children, or even simply a pirate searching for treasure in the magical Neverland? Disney has proven that it can successfully pull off the set design, costumes, and stories about pirates with a touch of magic especially with Pirates of the Caribbean: The Curse of the Black Pearl. Peter Pan did cut off Hook's hand and feed it to the crocodile, so it wouldn't be difficult to see this film take a dark and fascinating turn.
THE EVIL QUEEN
The Evil Queen is the first villain of a full-length Disney animated film and she is definitely one of the most notorious, Evil is in her name! The Evil Queen hates her step daughter, Snow White, enough to send a huntsman after her to not only kill her, but cut out the girl's heart and return it to the Queen. While in the animated Snow White her motivation is based on jealousy of Snow White's beauty, a live-action film could either build this motivation out, or explore why this envy is enough to lead to murder.
RELATED: CRUELLA DESIGNERS REVEAL THE DIVERSE INSPIRATION BEHIND EMMA STONE'S COSTUME, MAKEUP, AND HAIR STYLINGS
With Snow White And The Seven Dwarves being set in roughly the 1500s, an Evil Queen origin story could explore monarchy, aristocracy, and politics with an air of Machiavellian influence, especially if it dives into how and why the Evil Queen became Snow White's step mother. Was she forced to marry the King? Why is she so obsessed with being "the fairest in the land"? Although the ABC series Once Upon A Time did explore this, it would be fascinating to see a more reality-based story without the magical idea of "true love" at its core.
DR. FACILIER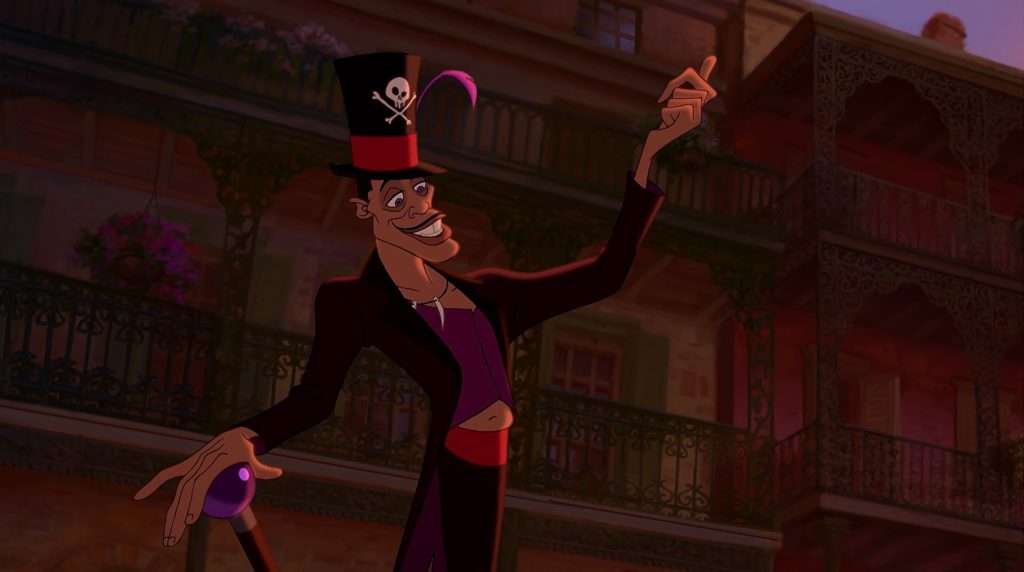 Dr. Facillier could be an interesting villain to further explore for a number a reasons, including the fact that there would likely need to be some changes given The Princess And The Frog's portrayal of Voodoo. Instead of leaning into the negative stereotypes that are so often portrayed in the media, a live-action Dr. Facilier origin film could portray "The Shadow Man" as a con artist who uses the ignorant false perception of Voodoo to trick tourists, while angering the people of the actual Voodoo community.
RELATED: SPLASH MOUNTAIN AT DISNEYLAND AND DISNEY WORLD IS GETTING A NEW PRINCESS AND THE FROG THEME
A Dr. Facilier live-action origin film would be an opportunity to dive into New Orleans in the 1920s as well as Voodoo and Creole culture. New Orleans has a rich and amazing history that a Dr. Facilier film could dive into with magnificent costuming, production design, and music to bring audiences into the era. The film could also explore a conflict between Facilier and Mama Odie, especially with his use of Voodoo to scam marks perpetuating the negative stereotypes surrounding Voodoo.
---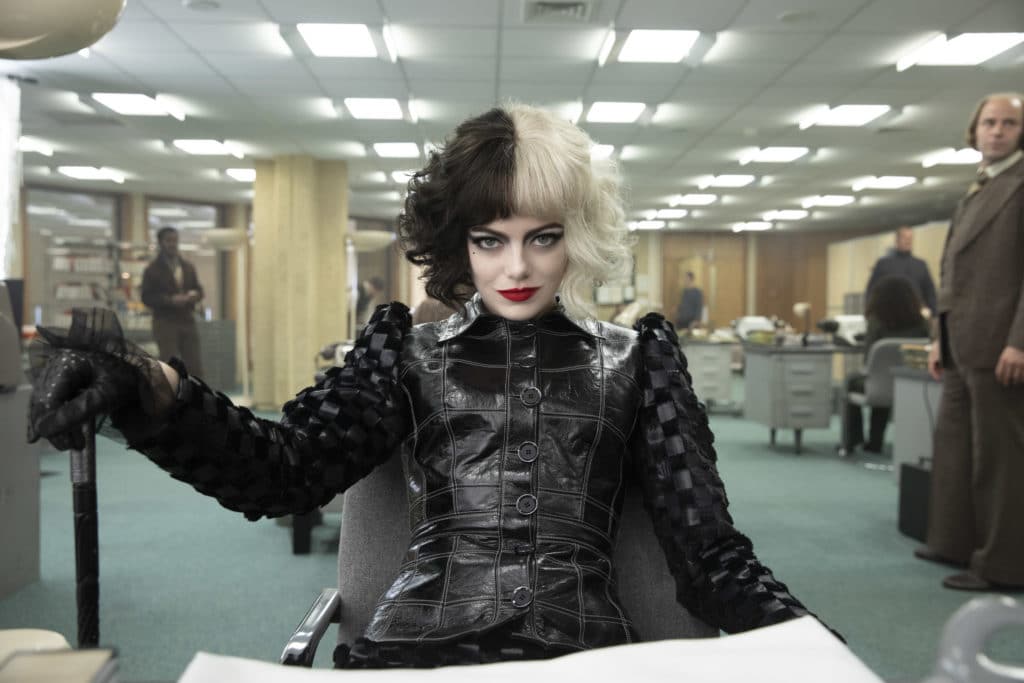 All of these films would have the opportunity to show off Disney in a new light. With fans of all ages, Disney has the chance to explore these characters, initially introduced in animated films while many fans were children, with a darker and more realistic tone. Showing off amazing costumes, production design, music and more as Cruella does, these films could be fantastic period pieces with wicked characters at their center.
RELATED: CRUELLA STAR EMMA STONE ON THE SURPRISINGLY DARK DISNEY FILM AND ITS LONG PRE-PRODUCTION
Disney has countless amazing villains that they could explore. Many are based in myth and fantasy and while the above villains all touch upon magic in their original animated films they would also work well in more realistic, darker stories. Although a touch of that Disney magic and fantasy would certainly be an important aspect of a Captain Hook or Evil Queen origin story using this fantasy element to add another layer of darkness to the film could be perfect. Disney has ta fantastic opportunity to expand their storytelling with their vault full of already existing IP and characters.
Which Disney villains do you want to see get a live-action origin film? Cruella is in theaters now and available on Disney Plus with Premier Access. Leave your thoughts in the comments below or on our social media.
KEEP READING: CRUELLA: DARK DISNEY PREQUEL IS DEVILISHLY FUN