HBO Max has a number of exciting DC series on the horizon with The Suicide Squad spin-off Peacemaker, The Batman spin-off series Gotham P.D., and of course the highly anticipated Green Lantern series. The upcoming HBO Max series has already added two exciting actors to the cast with Finn Wittrock signing on to play Guy Gardner and Jeremy Irvine joining the cast as Alan Scott. And now it looks like Green Lantern may have found their Thaal Sinestro, one of the most pivotal and highly anticipated roles of the series.
TOBIAS MENZIES IN TALKS TO JOIN HBO MAX'S GREEN LANTERN AS THAAL SINESTRO
The Illuminerdi has learned from our sources that English actor Tobias Menzies is in talks to play Thaal Sinestro in the highly anticipated HBO Max Green Lantern series. Tobias Menzies has had a long and prolific career in film, television, and theater. He has played key characters in a number of impressive series including Brutus on HBO's Rome, Prince Phillip, Duke of Edinburgh in Netflix's The Crown seasons three and four, and Edmure Tully on HBO's Game of Thrones.
But perhaps the best example of why Tobias Menzies could be a perfect choice for the complicated character of Thaal Sinestro are the two characters he played on Starz's Outlander series. Tobias Menzies played Frank Randall the loyal husband of the series' main character in the 20th Century and Frank's ancestor, Jonathan "Black Jack" Randall, a sadistic villain of the series. Tobias managed to play two very distinct characters who live in separate time periods during and while the characters were extremely different Menzies managed to infuse hints of their familial ties into his performances.
RELATED: GREEN LANTERN CORPS: SINESTRO DESCRIBED AS "WARRIOR MONK" IN NEW DETAILED CHARACTER BREAKDOWN
The character description for Sinestro shows that the Green Lantern series will be focusing on the early life of Sinestro who was a standout member of the Corps. Sinestro is eventually forced out of the Green Lantern Corps after he abuses his power and becomes one of the Corps' greatest enemies using the yellow Lantern power ring and creating the Sinestro Corps. The character description hints at his fated fall from the Green Lantern Corps.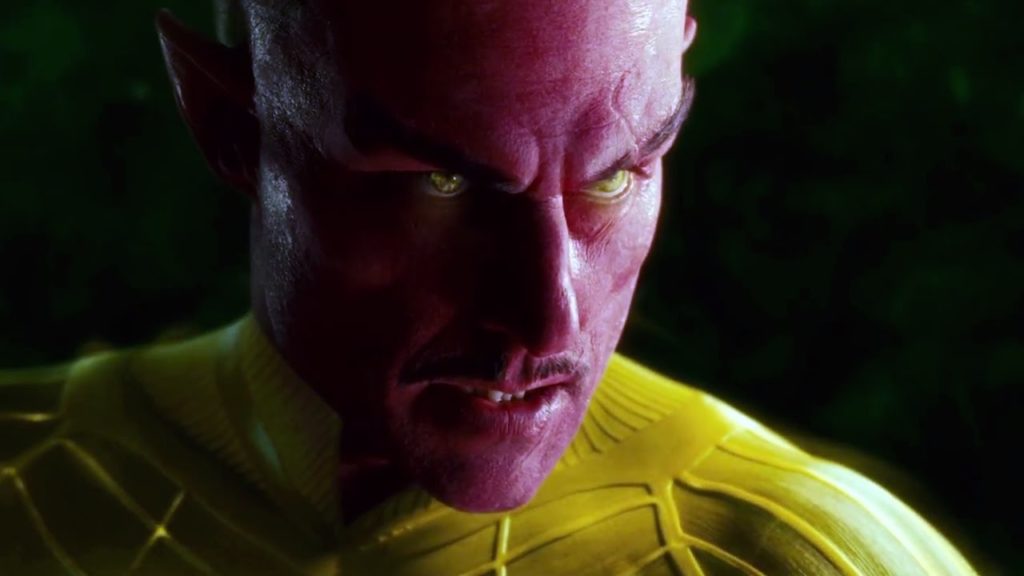 Knight Edge Media broke the news that Green Lantern is looking to cast an actor in his 40s for the series regular role of alien Thaal Sinestro, but what stands out about this character is when in his story the series seems to be taking place. In the comics Sinestro is a mentor for the famed Green Lantern Hal Jordan, before he is forced out of the Corps for abusing his power. Sinestro then becomes the arch nemesis of Hal Jordan and the Green Lantern Corps. But the new HBO Max series will dive into Sinestro's time as a Green Lantern before he was discharged from the Corps.
RELATED: GREEN LANTERN: FINN WITTROCK CAST AS GUY GARDNER IN NEW HBO MAX SERIES!
Thaal Sinestro's character description for the upcoming series describes him as a "warrior monk" and the "greatest of all Green Lanterns". Sinestro is serving as strategic commander for the Corps with all other Lanterns unquestioningly following his orders. Sinestro is "the personification of grace under pressure" with unrivaled resolve and wisdom, but "a dark destiny belies his otherwise Zen demeanor."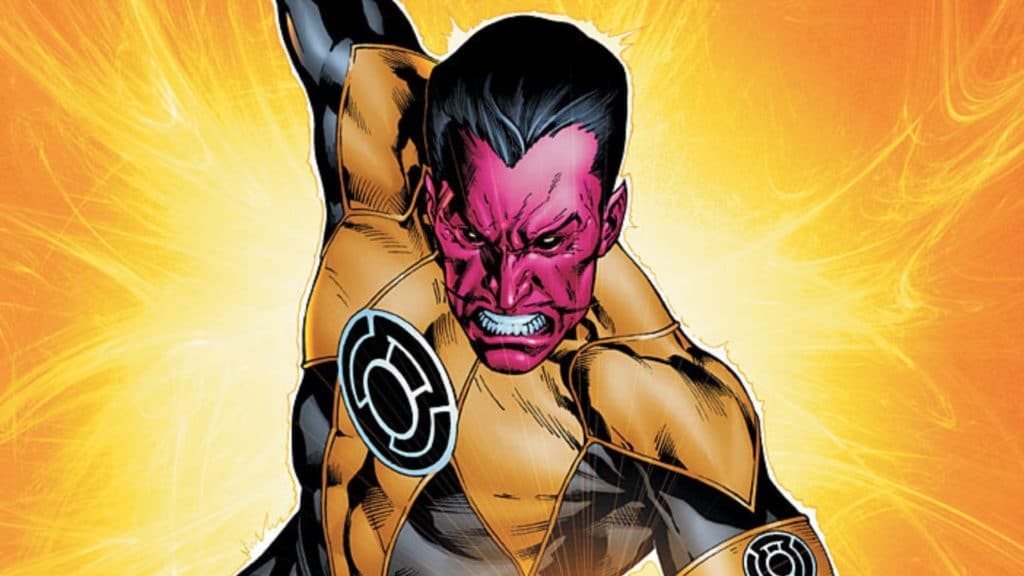 With these dual opposing qualities the actor that takes on the crucial Green Lantern role of Sinestro will need to be able to balance the character's doomed fate and his high standing within the Corps in the present story. Tobias Menzies has proven his skills at infusing nuance into his characters and the duality he was able to show in Outlander seems to make him an ideal candidate for the vital Green Lantern character, Thaal Sinestro. A seemingly good man and leader with a dark side that fans know he will inevitably give into.
RELATED: JAMES WAN REVEALS THE FASCINATING SET OF AQUAMAN 2
The upcoming Green Lantern series will feature stories in three different time periods including the 1940s, 1980s, and modern day. What is interesting about Sinestro is it isn't clear which point in time his story will take place, or as an alien, who could age differently than humans, if it will take place during more than one of these time periods. If Sinestro is shown throughout the years as a Green Lantern there is an interesting opportunity to potentially show him growing closer to his destiny as a supervillain.
Thaal Sinestro is a compelling character who, based on the character's history and the description, will have an exciting and complicated arc. A character who will need to stand out in a cast full of interesting and layered characters Sinestro will need to be portrayed by an actor with the depth and skill to add nuance to his performance. If Tobias Menzies does decide to take on the role, he seems to have experience that would be vital in successfully bringing this highly anticipated character to life for Green Lantern fans on screen.
Are you excited about the HBO Max Green Lantern series? Do you think Tobias Menzies would make a good Thaal Sinestro? Leave your thoughts in the comments below or on our social media and check back with The Illuminerdi for more DC and Green Lantern news.
KEEP READING: GREEN LANTERN SERIES CIRCLING JEREMY IRVINE FOR ALAN SCOTT ROLE AND NEW DETAILS: EXCLUSIVE