The second season of the CW's Batwoman came to a stunning conclusion Sunday, June 27. Ryan has fully claimed the cowl as Batwoman with Kate Kane departing Gotham to track down her long missing cousin Bruce Wayne aka Batman. Alice is locked up in Arkham and had one more surprise in store for Ryan, and audiences, when she revealed Ryan's biological mother, who was believed to have died in childbirth, is in fact alive.
This cliffhanger will inevitably be picked up in the next season substituting Ryan Wilder's family drama for Kate Kane's with both Kate and Jacob Kane no longer in Gotham. And we at The Illuminerdi have exciting new information about the third season that seems to point to what some of that family drama could be. The Illuminerdi can exclusively reveal that Batwoman is casting three new series regulars for the third season.
BATWOMAN ADDING 3 NEW CHARACTERS TO THE CAST IN SEASON 3
"Jada Jet" is described as a Black woman in her late forties to early fifties. Jada Jet is the CEO of Jet Industries, an impassioned, industrious, and powerful woman who has worked her way to the top. Jada is exceptionally protective of her reckless and at times menacing son, Marquis. Jada has a deep past that forced to give up her first child and while she has a good heart, she will do anything to protect her family.
"Marquis Jet" is Jada's son, a Black man in his early 20s. Described as "a sexy playboy" Marquis has grown up in a luxurious lifestyle, too charming for his own good Marquis brandishes his power with the attitude of a scoundrel. As a child Marquis had a run-in with one of Batman's more dangerous villains and his personality was forever changed, causing him to find delight in the suffering and terror of others, which can only be kept in check by his mother. Marquis hides his malice behind humor, but he is someone that shouldn't be crossed. Reckless, volatile, and with a proclivity for lashing out when triggered.
In our digging we actually discovered an audition tape for the role of Jada Jet for Batwoman and in the dialogue, during the audition, Marquis is mentioned by name.
Based on the fact that Jada Jet was forced to give up her first-born child it seems like she could be Ryan Wilder's biological mother and add to that a volatile potential brother, these characters should bring a compelling dynamic to Batwoman. Ryan grew up in foster care and group homes before she was adopted by Cora Lewis. Ryan served 18 months in prison for a crime she didn't commit and following her release was homeless and unable to find a job until she became Batwoman.
If Ryan is the daughter of Jada Jet, then she actually comes from a wealthy family and had her mother not given her up she would have had a very different life. How this plays out will no doubt be riveting, especially with Marquis Jet's instability after his encounter with a Batman villain at a young age. He could become an antagonist in the next season, perhaps having issues with the Bat, potentially pitting Ryan against her biological family.
Renee Montoya will also be joining the third season of Batwoman. They are looking to cast a Latinx or Afro-Latinx actress in her mid 30s to play Renee Montoya. Described as a former GCPD officer who left the department due to GCPD's treatment of Gotham's marginalized citizens. Montoya has been relegated to a paper-pusher, now in charge of the "freaks division" in the Mayor's office. Virtuous and practical Renee is on a personal, and enigmatic, mission to clean up Gotham's streets the right way by any means necessary. Renee Montoya is LGBTQ+ and "performers who identify as LGBTQ+ are encouraged to submit".
Renee Montoya was first created for Batman: The Animated Series, but has developed into a long running and beloved character in the comics and has appeared in multiple video games, movies, and television series. In the comics Renee Montoya is revealed to be a lesbian and had a relationship with Kate Kane, both before and after she became Batwoman.
RELATED: ZORRO REBOOT: SONY IN TALKS WITH FEDE ALVAREZ TO DIRECT: EXCLUSIVE
Now, this is purely speculation, but based on the description of Renee Montoya for Batwoman it could possibly point to her comic book storyline as the vigilante, The Question. In the comics Montoya eventually becomes The Question after the original Question, Vic Sage, dies. If Montoya's mysterious mission to save Gotham by whatever means necessary is in fact taking on the mantle of The Question in Batwoman, this would bring another vigilante into the series which could be an interesting dynamic.
Renee Montoya could also be a potential love interest for either Ryan Wilder or Sophie Moore. Sophie lost not only her former girlfriend, Kate Kane, but her career in season 2 after the corruption in the Crows proved too much for her to handle. Sophie and Renee would have quite a bit in common and if Renee is spending her nights as a vigilante it wouldn't be the first time Sophie has been embroiled in a romance with a mask.
Renee Montoya could also be a love interest for Ryan having chosen to leave the police because of how they treat Gotham's disenfranchised citizenry. This could be how the pair connect. And if both are fighting to save Gotham as vigilantes it could be an interesting dynamic to explore. What does it look like when two vigilantes are romantically entangled, especially in Gotham?
Renee Montoya's job as head of the "freaks division" is also worth noting. Gotham is known for its truly insane criminals and at the end of the second season the possessions of some of Batman's most dangerous enemies were lost and seen floating down river in Gotham. Penguin's umbrella, the Mad Hatter's hat, and a clipping of Poison Ivy's foliage which quickly grew once it broke free from containment were all featured in the final moments of the finale. How these and any other dangerous artifacts that Batman had locked away will come into play next season should be exciting and could connect to not only Renee Montoya's job, but Marquis Jet's past.
RELATED: NEW STORY DETAILS FOR ZACK SNYDER'S UPCOMING DRAMA: EXCLUSIVE
Although Batwoman has lost two major characters with the departure of Jacob Kane (Dougray Scott) and Kate Kane (Wallis Day) these three new characters will add exciting new layers and storylines next season. Batwoman is set up to have a thrilling third season with ties to Batman with the possessions of his greatest foes floating around Gotham, Ryan's family and the potential dangers that come with it, the long-awaited introduction of Renee Montoya, and of course whatever shenanigans Alice continues to pull.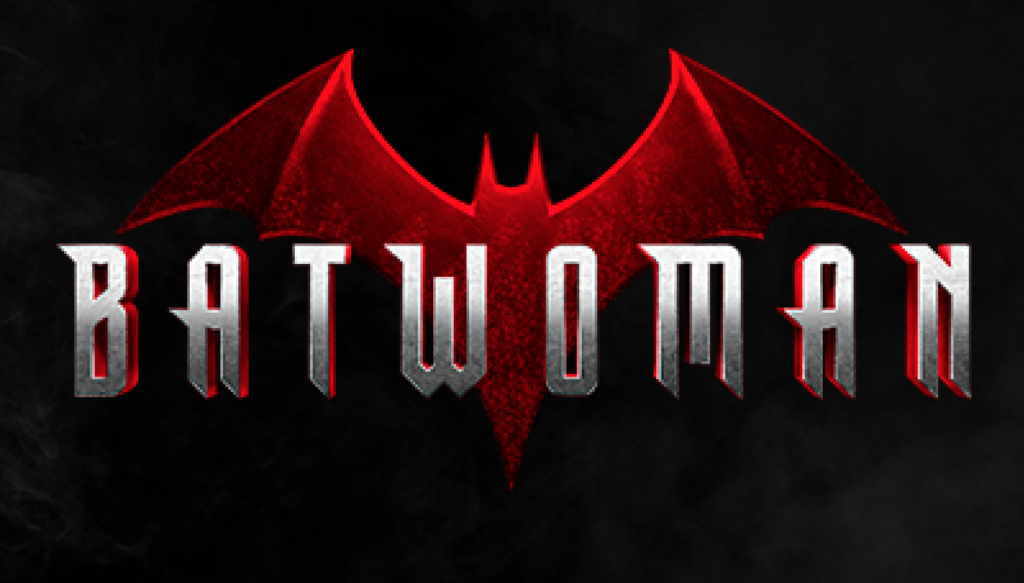 Batwoman season three is scheduled to begin filming in Vancouver this month and the third season is set to premiere October 13, 2021. Are you excited for Batwoman season 3? What do you think about Jada and Marquis Jet? Are you glad Renee Montoya will be in season 3 of Batwoman? Leave your thoughts in the comments below or on our social media and check back with The Illuminerdi for more Batwoman and DC news.
KEEP READING: GREEN LANTERN: TOBIAS MENZIES IN TALKS TO PLAY THAAL SINESTRO IN NEW HBO MAX SERIES: EXCLUSIVE