Black Widow has debuted to impressive box-office numbers and overall, fans seem to be very happy with the long-awaited solo film for Natasha Romanoff. And while a chapter has closed for the MCU's original Black Widow, the new film sets up a lot of interesting possibilities. Two major standouts of the film are Florence Pugh as Yelena Belova and David Harbour as Alexei Shostakov aka Red Guardian. Each added emotional layers to their characters that have drawn critics and audiences in and Red Guardian himself is an intriguing new super soldier for the MCU.
RELATED: SCARLETT JOHANSSON SHARES HOW BLACK WIDOW'S PLOT CONNECTS TO PAST MISSIONS
A broken man of a bygone era, Red Guardian believes himself to be a star boasting of his exploits, namely defeating Captain America back in the 1980s, while locked away in a Russian prison. Throughout Black Widow, Alexei is questioned about his story with many doubting the truth of his tales. While in prison one inmate, Ursa, points out that Captain America was still frozen in the 80s leading to Alexei breaking his wrist as a retaliation. Alexei also asks Natasha if Captain America ever talked about their time as rivals and Natasha quickly brushes him off as selfish and ridiculous.
DO RED GUARDIAN'S STORIES OPEN UP THE POSSIBILITY OF MULTIPLE CAPTAIN AMERICA'S?
The question becomes is Alexei actually lying to the world and to himself, or is he being honest? It is certainly possible that he could be lying or delusional enough that he has convinced himself these stories are true when they in fact aren't. During Black Widow, it is clear that he remembers his life with rose tinted glasses, especially his own fame. But a more intriguing possibility is that Red Guardian is being completely and tragically honest and he did fight a Captain America during the Cold War.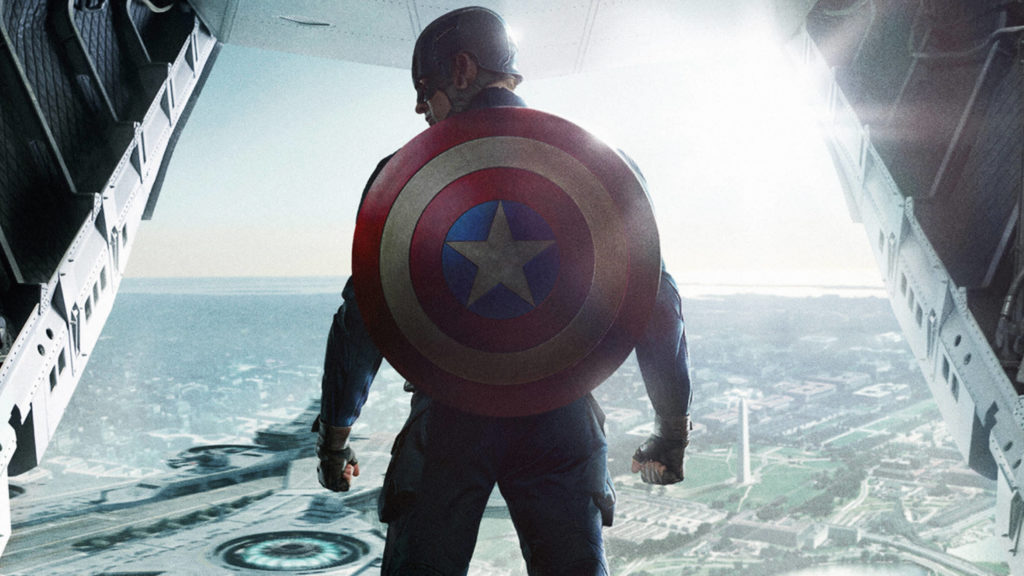 In the comics there have been many different people who took on the mantle of Captain America throughout history, including Bob Russo, Roscoe Simons, Scar Turpin, and David Rickford to name only a few. And this could very well be the case in the MCU as well. Captain America at its core has always been a propaganda tool, as well as a hero.
RELATED: KEVIN FEIGE EXPLAINS WHY BLACK WIDOW'S OPENING SCENE IS SO IMPORTANT (SPOILERS)
But it wouldn't be a shock to find out there have been other American super soldiers who may not have had the star-spangled suit or the moniker, but were soldiers that fought to protect American interests. While this hasn't been explored thoroughly, there is precedent with the introduction of Isaiah Bradley in The Falcon And The Winter Soldier. A super soldier created in secret by the U.S. government and used to fight during the Korean War then locked away.
Isaiah Bradley was a direct result of the disappearance of Steve Rogers and the asset he provided, but without the fame that Steve was afforded. Instead, because Isaiah was a secret, his anonymity allowed the government to use and abuse him for years until his death was faked by a sympathetic nurse. Red Guardian's stories could point to Isaiah Bradley being one in a long line of American super soldiers. And given the horrifying experimentation that occurred to create Steve Rogers and Isaiah Bradley, it wouldn't be a stretch to believe this was something that was kept under wraps.
RELATED: BLACK WIDOW: MARVEL HEAD TEASES THE POSSIBILITY OF MORE PREQUELS IN THE MCU
The Cold War would be the perfect time for covert human experimentation to be done on American soldiers or covert operatives, especially knowing that Russia had their own super soldier program. It's hard to imagine the U.S. not matching that leg of the arms race in the MCU, especially with the importance of mutually assured destruction keeping the U.S. and Russia from destroying each other. It's possible that Red Guardian could be telling the truth (in a way) about his tenure as the Russian super soldier and hero.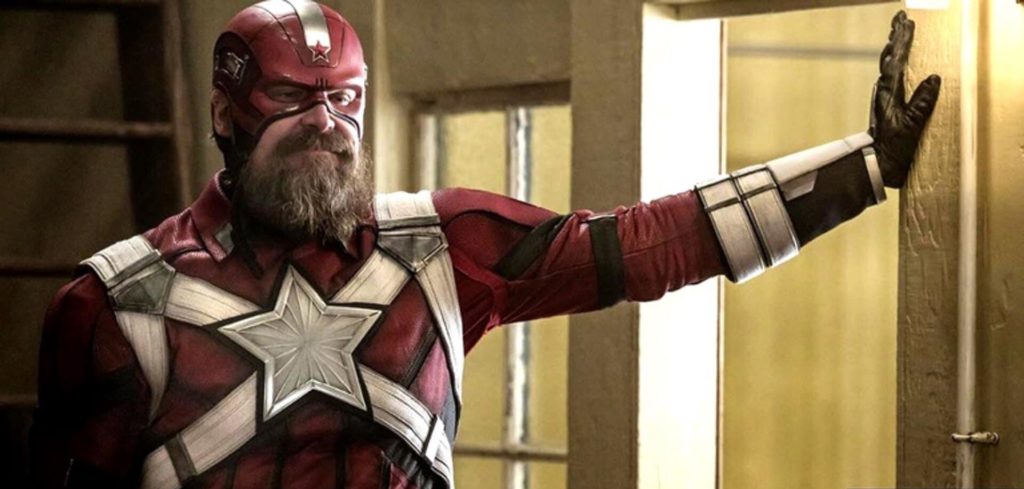 He very well may have fought an American super soldier who he believed to be Captain America and with the reappearance of Steve Rogers it isn't hard to believe he thinks the two are one and the same. The propaganda that was used in Russia during the Cold War would be the perfect way to connect a new American super soldier to the moniker of Captain America, without the U.S. government ever actually referring to the super soldier by that title.
If Red Guardian's history does truly include fighting another American super soldier created to act in U.S. interests during the Cold War this opens up the possibility of countless "Captain Americas" throughout the MCU's history.
RELATED: BLACK WIDOW: WHERE WAS RED GUARDIAN DURING INFINITY WAR? EXPLORING DAVID HARBOUR'S THOUGHTS ON THE MATTER
Could they all be soldiers who were taken advantage of and stripped of their rights as Isaiah Bradley was or could some be more similar to John Walker? A soldier who was susceptible to the toxic effects that the super soldier serum can have on a person's psyche and became a violent uncontrollable killing machine?
Or could a Cold War American super soldier have been more spy than soldier used to infiltrate and attempt to destroy the USSR facing off against the great Red Guardian. Having anonymous super soldiers, much like having brain washed Black Widows, would allow the U.S. to use these assets in whatever way they see fit before disavowing or disposing of them when they outlive their usefulness.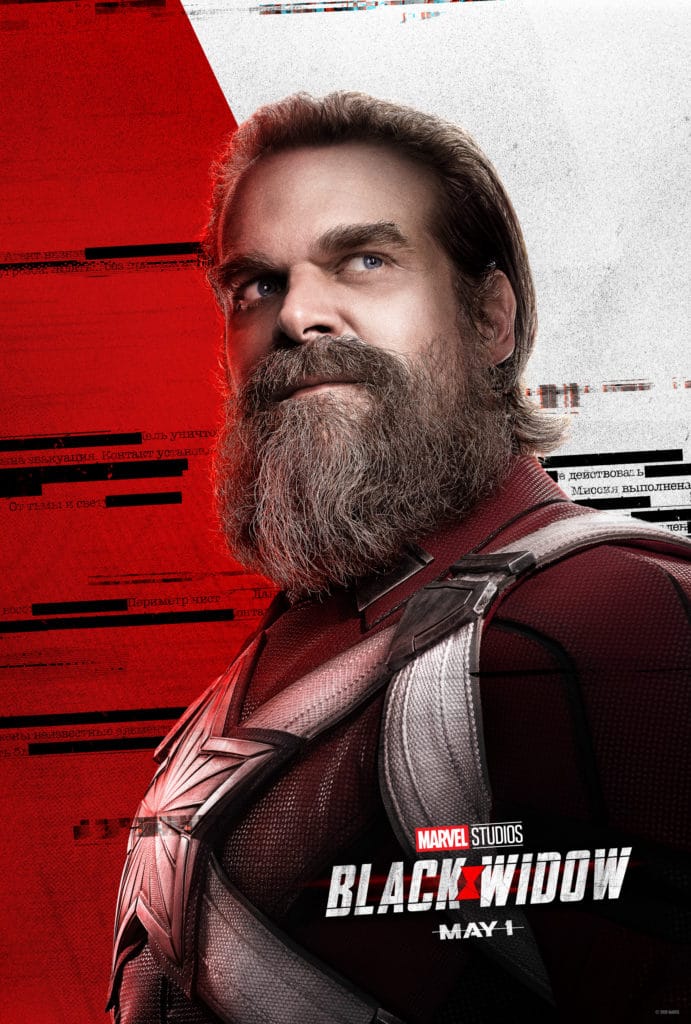 The super soldier serum or the hunt for the serum is followed by death, destruction, and tragedy with Steve Rogers, Isaiah Bradley, Bucky Barnes, Bruce Banner, John Walker, and the Flag-Smashers all being victims of the serum which irrevocably changed their lives. But they could be only the tip of the iceberg. The MCU has set up the perfect opportunity to explore the military and U.S. government's past with the serum and Black Widow has set the precedent for prequels to do just that.
RELATED: BLACK WIDOW REVIEW: SLUGGISH SUPER FLICK SAVED BY COOL FIGHTS
During the Black Widow press conference David Harbour himself expressed his interest in exploring the past with Captain America and Red Guardian as two major players or weapons during the Cold War. If Marvel decides to do this it would be a great way to expand on Red Guardian's story and connect to the continued saga of Captain America in the MCU.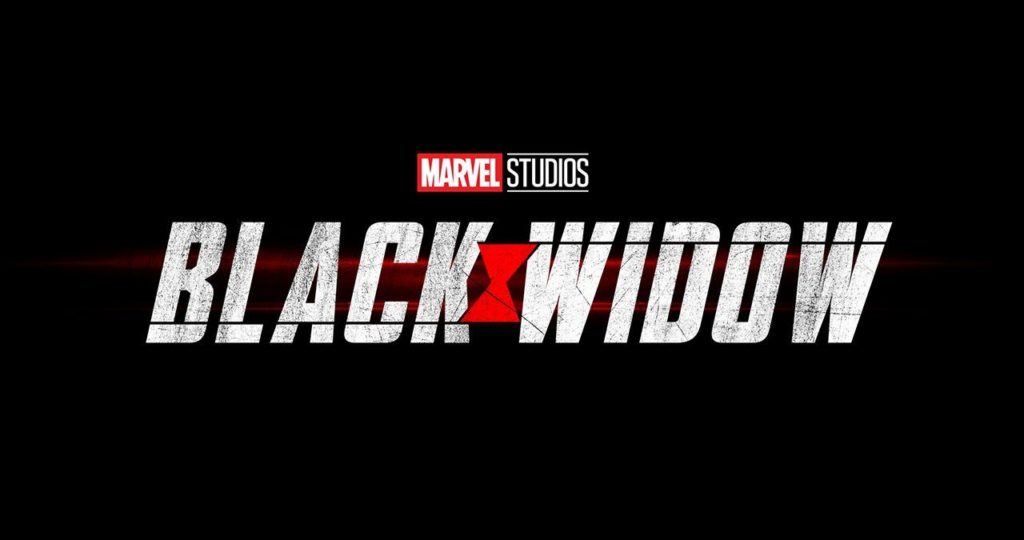 What did you think about Black Widow? Do you think Red Guardian actually faced off against Captain America? Would you like to see the MCU explore the possibility of other American super soldiers throughout history? Leave your thoughts in the comments below or on our social media and for more MCU speculation check back with The Illuminerdi here and on our Marvel Watch Along Tuesdays at 11:40 pm Pacific on our YouTube channel.
KEEP READING: BLACK WIDOW'S DAVID HARBOUR ON ANTHONY MACKIE AND IF HE WOULD TEAM-UP OR FIGHT CAPTAIN AMERICA