While Candyman fails to reach its full potential, it's easy to be mesmerized by the excellent cinematography, haunting score, and great leading performance, resulting in a (late) summer horror event.
Nia DaCosta's Candyman, is described as a "spiritual sequel" to the 1992 Candyman by Bernard Rose, has been on many horror fans most anticipated films list for over a year now as the picture had to be delayed several times due to the pandemic. But DaCosta's vision finally graces the big screen, with its excellent cinematography and enchanting score.
Candyman Official Trailer 2
The film is instantly mesmerizing largely due to the beautiful cinematography by John Guleserian. It captures you as soon as the opening credits start rolling and the camera pans upside down through Chicago's skyscrapers covered in fog, along with the beautifully haunting score by Robert Aiki Aubrey Lowe.
RELATED: WANDAVISION'S AGATHA HARKNESS BECOMES A SCARY DISNEYLAND VILLAIN THANKS TO HALLOWEEN EVENT
Candyman has a fantastic cast who deliver great performances. Yahya Abdul-Mateen II is a star and his co-star Teyonah Parris is having a breakout year with her performance in Marvel Studios' WandaVision as Monica Rambeau. In fact, she's reuniting with director Nia DaCosta for Marvel Studios' The Marvels and the brilliant Colman Domingo should be in every film moving forward. It also sees the return of Tony Todd in his iconic role as Daniel Robitaille/Candyman, which he reprised in all three of the previous films in the franchise.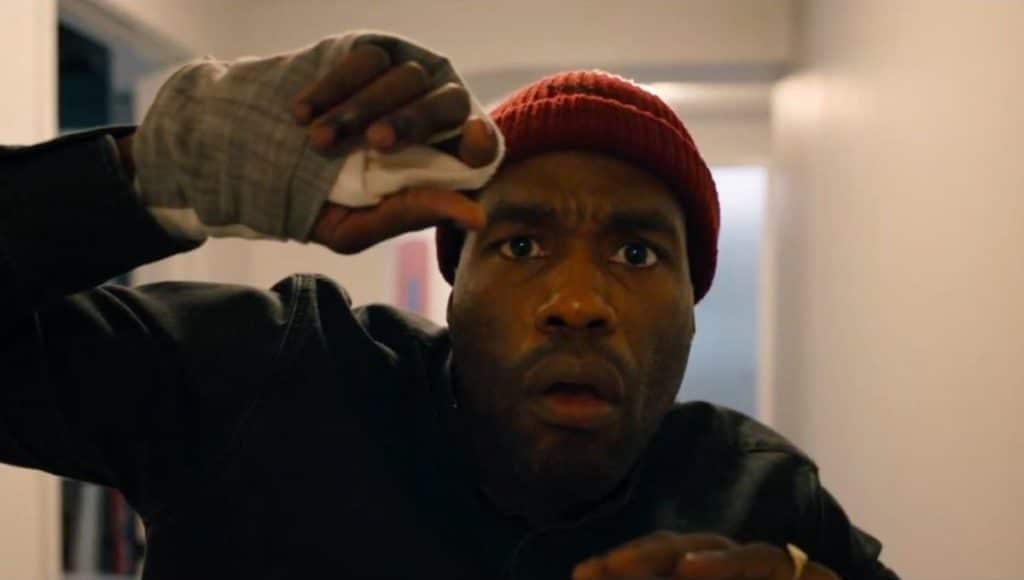 The story starts in a pretty random way, in which Nathan Stewart-Jarrett's Troy starts telling his boyfriend (Kyle Kaminsky) and our two protagonists Anthony (Yahya Abdul-Mateen II) and Briana (Teyonah Parris) a horror story, that puts Anthony on his path. It feels unnatural and messy and immediately took me out of the film.
RELATED: WOAH…DOWNLOAD THE OFFICIAL TITLE FOR THE MATRIX 4 INTO YOUR MEMORY BANKS
As the plot moves and more gets revealed I started worrying where this is gonna go. With a short runtime of 91 minutes, there isn't enough time to fully explore all the topics that were introduced. Many of the ideas and themes fall flat, leading to a sense of boredom over the second act of the film, as it became more and more clear where the story is headed.
And it pains me, because as a horror film it clearly works. You get brutal kills in good old slasher manner and there are some visually striking ways that they are capture on film. There are haunting images that add to the atmosphere and it really clicks for the viewer.
RELATED: SHANG-CHI AND THE LEGEND OF THE TEN RINGS REVIEW: A FANTASTIC ORIGIN STORY FOR MARVEL'S NEWEST HERO
Candyman addresses relevant topics like police brutality and social injustice, but doesn't take the time to explore those themes as fully and it should have. The film could have been a good 15 minutes longer and surely it wouldn't have thrown off the pacing, but rather given the audiences more to think about. It's simply just a good horror film, that doesn't reach its full potential.
3.5/5
Candyman Official Synopsis
For as long as residents can remember, the housing projects of Chicago's Cabrini Green neighborhood were terrorized by a word-of-mouth ghost story about a supernatural killer with a hook for a hand, easily summoned by those daring to repeat his name five times into a mirror. In present day, a decade after the last of the Cabrini towers were torn down, visual artist Anthony McCoy (Yahya Abdul-Mateen II; HBO's Watchmen, Us) and his girlfriend, gallery director Brianna Cartwright (Teyonah Parris; If Beale Street Could Talk, The Photograph), move into a luxury loft condo in Cabrini, now gentrified beyond recognition and inhabited by upwardly mobile millennials.

With Anthony's painting career on the brink of stalling, a chance encounter with a Cabrini Green old-timer (Colman Domingo; HBO's Euphoria, Assassination Nation) exposes Anthony to the tragically horrific nature of the true story behind Candyman. Anxious to maintain his status in the Chicago art world, Anthony begins to explore these macabre details in his studio as fresh grist for paintings, unknowingly opening a door to a complex past that unravels his own sanity and unleashes a terrifying wave of violence that puts him on a collision course with destiny. (Universal Pictures)
Candyman is the horror event of the (late) summer. You get great performances, striking visuals and a score you will remember and while it doesn't reach its full potential it will leave audiences satisfied. Candyman is written by Nia DaCosta, Jordan Peele and Win Rosenfeld and directed by Nia DaCosta. It stars: Yahya Abdul-Mateen II, Teyonah Parris, Colman Domingo, Nathan Stewart-Jarrett and Tony Todd. What do you guys think? Are you planning to watch it? Have you seen it already, if so how did you like it? Let's discuss everything in the comments down below and on our Twitter.
KEEP READING: VACATION FRIENDS REVIEW: SURPRISINGLY SMART WITH LOTS OF HEART