The stage musical Dear Evan Hansen has won six Tony awards and is revered by fans and critics alike. Originally premiering in 2015, before debuting on Broadway in 2016 with music and lyrics by Ben Pasek and Justin Paul and book by Steven Levenson. Now, fans of Dear Evan Hansen will have the chance to experience it in a completely new way with the upcoming film adaptation directed by Stephen Chbosky.
The Illuminerdi had the opportunity to sit down with Stephen Chbosky to talk about the process of adapting Dear Evan Hansen from stage to screen, as well as working with Ben Platt and Steven Levenson. When asked why he wanted to direct the Dear Evan Hansen adaptation, Stephen Chbosky recalled falling in love with the story on stage after seeing it three years ago.
RELATED: WATCH THE NEW TRAILER FOR DEAR EVAN HANSEN
"When I saw it on stage I just, I loved it. I loved the story. I thought it was surprising. Steven Levenson's writing is great. The songs were great. And I just found the story so intriguing. It's very rare when a movie, or I'm sorry, when any story or stage play that deals with mental health and these real issues is also an edge of your seat kind of narrative. It's very rare when both happen at the same time and I just became intrigued by the themes of it.

I just thought, here's this show that, it talks about lying over and over and over, but it's really kind of about the truth. It's really about admitting who you are ultimately knowing that you're not alone if you do exactly that. I just loved it. I loved it and so I wanted to take all the love that I felt three years ago and put it on screen for the millions and millions and millions of people who cannot make it to Broadway. It's a story for everybody and that's what I wanted to do."
For many this will be the first time they get to see Dear Evan Hansen, but for long time fans there are quite a few surprises that will make the film a completely new experience. Stephen Chbosky talked about the process of adapting Dear Evan Hansen from the stage for the screen and how this led to a new ending and new songs in the movie. Chbosky was able to work with the original writer Steven Levenson, who adapted his book into the screenplay, as well as Justin Paul and Ben Pasek who wrote the original music and lyrics as well as the new songs in the film.
RELATED: EXCLUSIVE INTERVIEW: WHAT IF…? ANIMATION SUPERVISOR BREAKS DOWN THE UNIQUE ANIMATION STYLE AND HOW GENRE IMPACTS CHARACTER DESIGN
And of course, Ben Platt who originated the titular role of Evan Hansen. Being able to work with people who are passionate about this story and have been involved from the start allowed Chbosky to come in with a fresh perspective while staying true to the original stage version of Dear Evan Hansen that so many people love.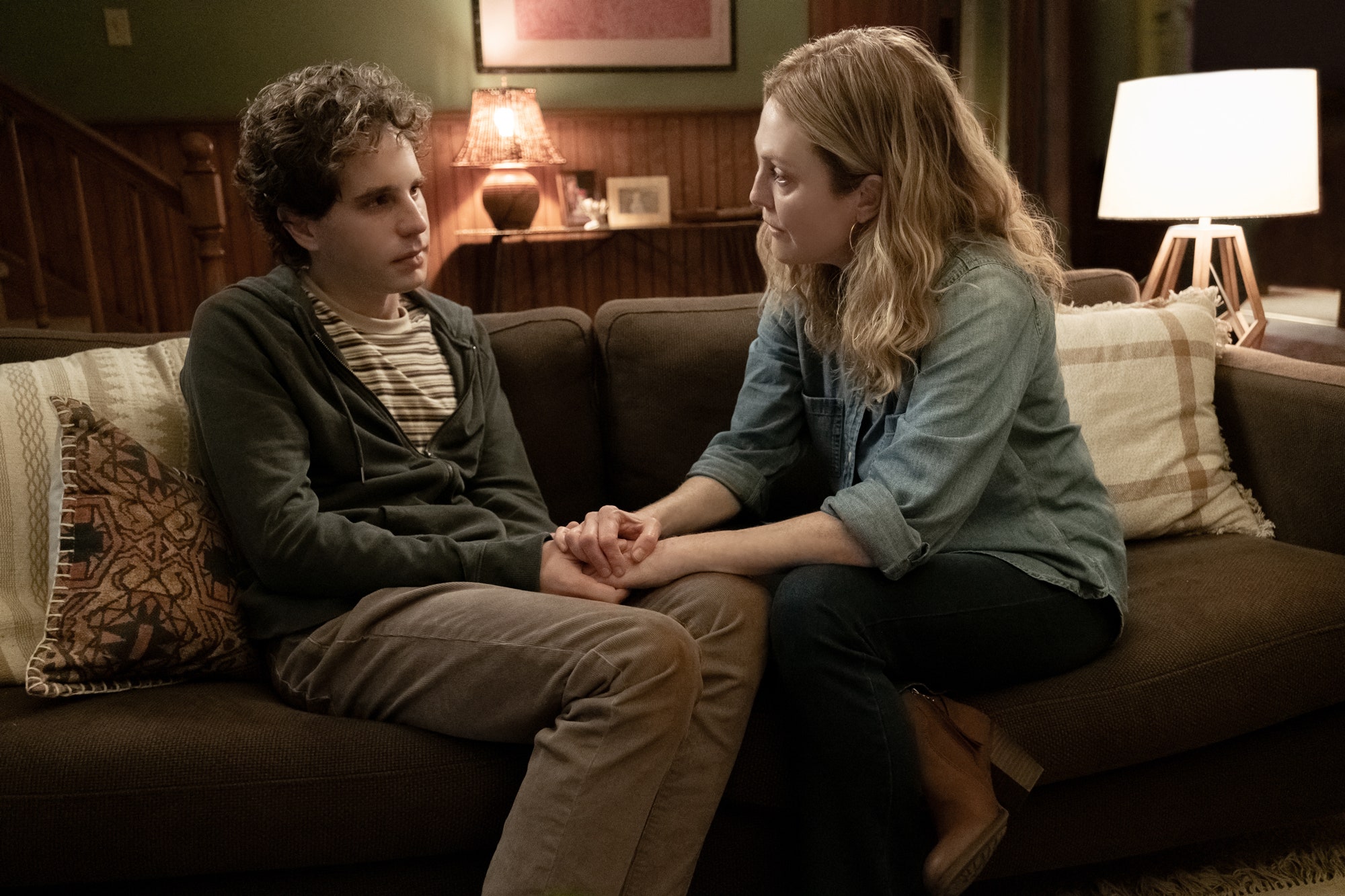 "It was really rewarding. As an author myself, I revere authors. When I was making Wonder I worked with R. J. Palacio all the time and I loved it. And here I had three, Pasek, Paul, and Levenson, they're so brilliant and I had these great producers as well. And so, the process was a lot of discussions. It's how Broadway shows are put together.

So, we built the movie the way that you would build a Broadway show. It's like we had readings and we had discussions over and over and over again. Let's say, ok what happens if we take out this song what does it do to the dominos? Alright what if you put this back, but you did this?

We started to just see how it was built, the construction and looking about where we could make changes. Not arbitrarily, but how we could basically add a third act to what is essentially a two act show on Broadway. And it was very rewarding to do that. Like two new songs came out of that, all those discussions, and a very satisfying ending."
DEAR EVAN HANSEN DIRECTOR STEPHEN CHBOSKY TALKS ABOUT WORKING WITH BEN PLATT AND STEVEN LEVENSON
Stephen Chbosky was quick to praise the work of writer Steven Levenson and Ben Platt, but he also further explained what his job was in adapting Dear Evan Hansen into a film. He broke down how the experience changes when moved from a live theater into a more intimate set when filming, but keeping the same feeling and emotions of the original show.
RELATED: WHAT IF…? EXCLUSIVE INTERVIEW: COMPOSER ON THE INSPIRATION FOR THE WATCHER'S THEME AND SECRET LYRICS TEASE IN THE THEME
"Steven Levenson is a brilliant, brilliant, brilliant writer. I love his work. I love all of it. And Ben Platt is a singular talent. I've never seen anybody who could do what he did. I never saw him do it on stage, but it was the stuff of Broadway legend. And to have a legendary performance when you're basically a kid is unheard of.

And so, it was so wonderful to be able to work with people that had six, seven hundred performances under their belt. Let them do that thing that they do that they developed brilliantly with Michael Greif, the Broadway director. But then just again ask questions and offer things to turn basically a thousand seat theater into a dining room, is a very different experience, but it has to feel the same, doesn't it?

It has to feel as true and authentic and as cathartic in both places. And so, that was my job. I had to figure out how do you put this very impressionistic thing in the real world and have it feel the same, but also have it be slightly different to use all the tools of the cinema at our disposal."
Stephen Chbosky is able to bring Dear Evan Hansen to life in a new beautiful way while staying true to the original show. Working with people who have been a part of this from the beginning was definitely an important part of keeping it authentic, but bringing in fresh eyes helped give the film a new take on a beloved story. Stephen Chbosky's passion for this project and love for Dear Evan Hansen is clear and the thought he put into how to bring this heartfelt and emotional story to the screen so everyone can experience it shines through.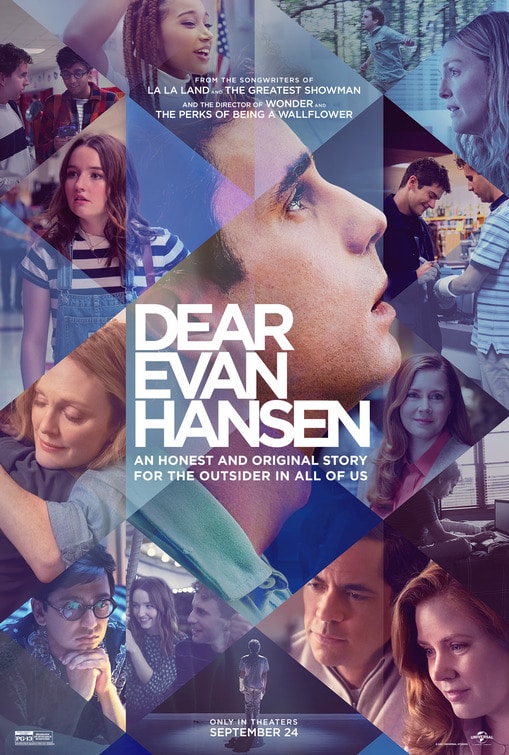 Dear Evan Hansen hits theaters September 24, 2021. Are you a fan of the Dear Evan Hansen stage musical? Are you excited to see some of the changes including the new third act? Leave your thoughts in the comments below or on our social media.
KEEP READING: WHAT IF…?: VISIONARY COMPOSER REVEALS AVENGERS: ENDGAME, GUARDIANS, AND BLACK PANTHER INSPIRATION ON SCORE: EXCLUSIVE INTERVIEW