The new film, Dear Evan Hansen, brings the Tony award winning musical from the stage to the screen and with this came some surprising changes to the critically acclaimed show. Director Stephen Chbosky revealed a few of the changes including a new third act ending for Dear Evan Hansen that isn't a part of the stage musical and two additional songs written by the original musical duo behind the award-winning show.
The Illuminerdi had the chance to sit down with Dear Evan Hansen director, Stephen Chbosky, and he revealed another change that was made when the story was brought from stage to screen. The character of Alana, played by Amandla Stenberg in the film, is much more fleshed out in the movie and sings one of the new songs, Anonymous Ones, written by Amandla Stenberg, Benj Pasek, and Justin Paul. Stephen Chbosky talked about how Alana's character was one he wanted to be sure to give more to do in the Dear Evan Hansen film than she did in the stage musical and how her character can relate to not only Evan, but many teenagers today.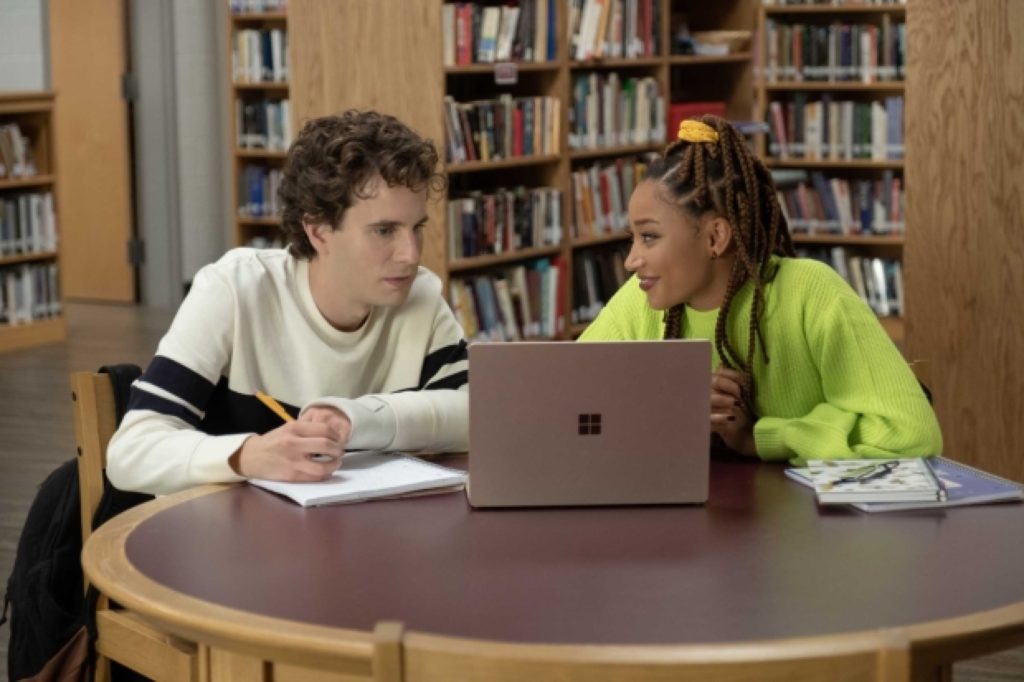 RELATED: WATCH THE NEW TRAILER FOR DEAR EVAN HANSEN
"Alana is a character, we wanted to give her more on screen then we did on stage. She's a very fascinating character. My very first conversation with Amandla we both spoke about being hyper achieving, but at the same time, it's like, feeling like, I remember saying to Amandla over and over, like, "Hey, just not feeling like it's ever enough, you keep trying. And I thought it was very important for young people, especially now, that their trying to constantly be better and get into the school and do this. All that pressure, the constant pressure to be perfect.

I thought it was very meaningful to show that just because you're this, the ultimate winner in that school, you're highly accomplished, you're the student body president, you're beautiful, you're everything, everyone loves you, that you can also have this total other side. That the public face and the private, kind of the snapchat, Instagram perfect picture thing that we publish is not the same as what we have at home. And I thought Alana perfectly embodied that character especially with that song that Amandla wrote with the boys."
Alana is a character that helps represent teenagers living with the pressures of today placed on them by parents, peers, teachers, colleges, society, even themselves. And now with the pandemic and the added difficulties of isolation, for everyone, the loneliness that is at the core of Dear Evan Hansen is even more poignant.
DEAR EVAN HANSEN DIRECTOR REVEALS WHAT HE HOPES AUDIENCES TAKE AWAY FROM THE FILM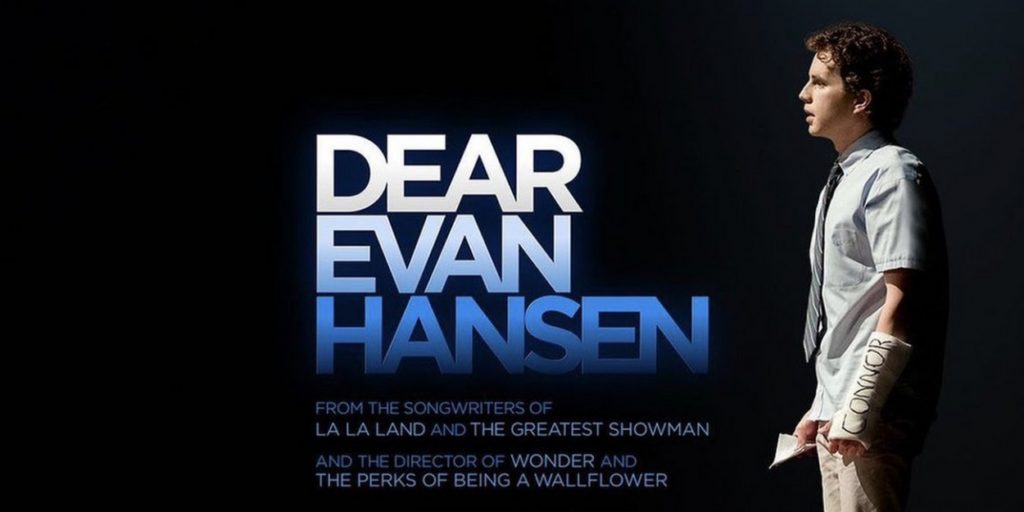 When asked what he hopes audiences will take away from Dear Evan Hansen director Stephen Chbosky joked, "An empty box of tissues." He then explained the true message he wants people to walk away with, that they aren't as alone as they may think and what that looks like. Chbosky revealed that not only is this message even more important or relatable now, but it is a message that was also a big part of his novel Perks Of Being A Wallflower and the subsequent film adaptation.
RELATED: WHAT IF…? EXCLUSIVE INTERVIEW: COMPOSER ON THE INSPIRATION FOR THE WATCHER'S THEME AND SECRET LYRICS TEASE IN THE THEME
"What I want them to take away is, especially considering what we've all been through the last year and a half, I want them to take away a feeling that each person in that audience is not alone. That we have been through this thing together as a society. And that whatever depression, anxiety, whatever hardships that we've all faced because we've all faced them in our own ways, that we're not alone in this.

And that what we've been through has left some scars, as it should. But that it's ok to feel that because ultimately if you are yourself, if you are brave enough to be yourself and be authentic, that you're going to be loved and accepted for exactly who you are. That's a huge theme for me it was in Perks Of Being A Wallflower, my book, that was a huge thing, being enough. I just want the movie, I want people to walk away and say, "Wow, that the message is you are enough and you always were.""
Now more than ever people feel alone in the world. A movie like Dear Evan Hansen that revolves around a character struggling with their feelings of loneliness and mental illness seems especially relevant in the current climate. With how important this message is to Chbosky, not only in Dear Evan Hansen, but Perks Of Being A Wallflower as well, it isn't a surprise he felt drawn to the show.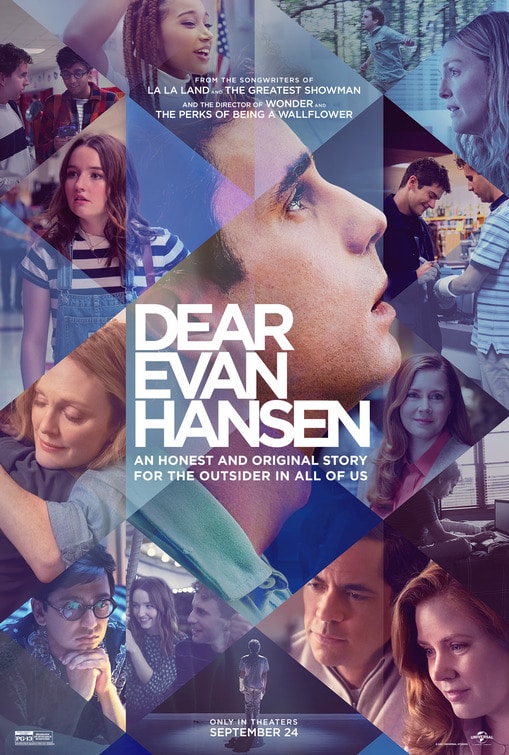 Are you excited to see Dear Evan Hansen? What do you think about the powerful messages Stephen Chbosky hopes audiences take away from Dear Evan Hansen? Are you excited fo the new songs in the Dear Evan Hansen film? Leave your thoughts in the comments below or on our social media.
KEEP READING: EXCLUSIVE INTERVIEW: DEAR EVAN HANSEN DIRECTOR EXPLAINS ADAPTING THE MUSICAL AND WORKING WITH "BROADWAY LEGEND" BEN PLATT