Dear Evan Hansen is Universal Pictures' newest Broadway musical turned film and is set to hit theaters September 24, 2021. The Illuminerdi had the opportunity to be a part of roundtable interview for the upcoming film with Amy Adams, Danny Pino, and Kaitlyn Dever. They play the grieving family of Connor Murphy, the student who commits suicide at the beginning of Dear Evan Hansen.
Each of the characters experience grief in extremely different ways in Dear Evan Hansen. During the roundtable interview Amy Adams and Danny Pino were asked what they would say to people experiencing the grief that their characters do in the film.
Amy Adams said, "I think one thing that I learned about grief while exploring this character was just that nobody grieves in the same way and it's important to be patient with yourself. Be patient with others who are going through grief. Give them the space and give yourself the space to explore those stages. And to be kind to yourself."

Danny Pino agreed with Adams' comments then added, "Grief is not linear and sometimes it hits you all at once in several different ways, whether its anger or despair or guilt. Anything random can just trigger it all at once and sometimes feeling the anger especially towards somebody who commits suicide can make one feel upset at themselves for feeling that anger towards the victim. And as Amy expressed, to understand that it's normal. That it's ok to experience all of those emotions and to express them. That vulnerability I think is key to finding some light in that darkness."
DEAR EVAN HANSEN STAR DANNY PINO TALKS ABOUT HIS CHARACTER BEING CONNOR'S STEP-FATHER
One of the changes that occurred in the adaptation of Dear Evan Hansen from stage to screen was Danny Pino's character. In the original stage play Pino's character is the biological father of Connor and Zoe Murphy while in the film Pino plays Connor and Zoe Murphy's step-father. Danny Pino explained how this new dynamic adds different layers to the relationship between Pino's character, Larry, and Adams' character, Cynthia, especially in the aftermath of Connor's suicide.
RELATED: EXCLUSIVE INTERVIEW: DEAR EVAN HANSEN DIRECTOR REVEALS WHAT POWERFUL MESSAGES HE HOPES AUDIENCES TAKE AWAY FROM THE FILM
"In the dynamics of a relationship, being the second husband who came in after the tragic loss of a first husband and having to fill that sizable chasm not only for Cynthia, but for Connor and for Zoe. There's a sort of mirror image to what Evan is trying to do in filling the sizable chasm that Connor leaves the family and that echo, that mirror I think serves the story well. And it provides those cracks so that when the stresses do happen that's the first thing that is brought up. That you're not the biological father and Larry stepping in and saying, "He was my son." And owning that even more so maybe."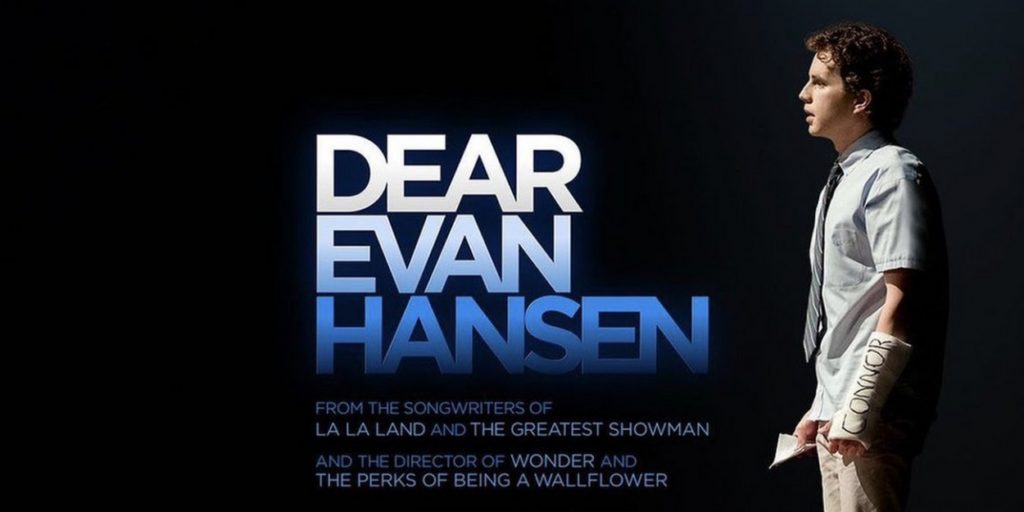 RELATED: DEAR EVAN HANSEN: AMANDLA STENBERG ON RELATING TO HER CHARACTER AND BEN PLATT REVEALS THE IMPACT OF THE MUSICAL ON HIM
Amy Adams elaborated how it adds a new layer to her character in Dear Evan Hansen and how she handles her grief with Pino's Larry and even Dever's Zoe.
"And that it allows Cynthia to sort of keep Connor. She selfishly is like keeping her memory of Connor to herself in a way. Which isn't fair in both, in with the relationship with Zoe as well, I think you sense it. It's hard for her to hear other people's experience of Connor. Except Evan's, she likes that experience.

Danny Pino added, "Oh yeah, yeah, no doubt. But also, on the flip side of that how they recover from it through the vulnerability. Through having spent so much time together and having so much love and affection for one another that they're able to ultimately be vulnerable for each other. And that I think reunites them."
Grief is a huge part of the story of Dear Evan Hansen. It is integral to the story of Danny Pino's Larry and Amy Adams' Cynthia being the parents of Connor. Larry being Connor's step-father adds an unexpected new layer to the story. Dear Evan Hansen has a number of changes including a new ending and two additional songs and while this change in relationship and family dynamic may seem relatively small, it has the potential to have a major impact on the story especially for fans of the original Broadway musical.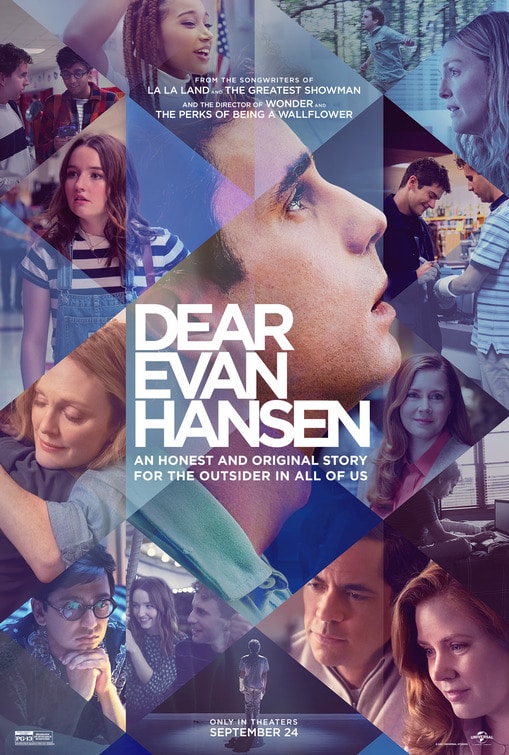 Dear Evan Hansen hits theaters September 24, 2021. Are you going to see Dear Evan Hansen in theaters? Are you a fan of the original Dear Evan Hansen show? Leave your thoughts in the comments below or on our social media.
KEEP READING: EXCLUSIVE INTERVIEW: DEAR EVAN HANSEN DIRECTOR EXPLAINS ADAPTING THE MUSICAL AND WORKING WITH "BROADWAY LEGEND" BEN PLATT