Dear Evan Hansen is the latest Broadway musical to make the move from stage to screen. Ben Platt pioneered the role of Evan Hansen in the Tony Award winning musical and he returned to reprise his role as the titular character in Dear Evan Hansen.
The Illuminerdi had the opportunity to be a part of a roundtable interview with three of the stars of Dear Evan Hansen, Ben Platt, Amandla Stenberg, and Julianne Moore. During the interview Ben Platt was asked how it feels to share Dear Evan Hansen with a larger audience as a film.
RELATED: EXCLUSIVE INTERVIEW: DEAR EVAN HANSEN DIRECTOR REVEALS WHAT POWERFUL MESSAGES HE HOPES AUDIENCES TAKE AWAY FROM THE FILM
"I feel incredibly grateful. I think for me that was always the kind of driving motivation, obviously in my own kind of selfish personal ways I was a bit nervous and apprehensive to reenter this material. It's very emotionally difficult material. And I had a wonderful experience on stage so to return to that after growing away from it was certainly a scary thing, but the idea of how many young people this has the opportunity to reach just based on the scale of a film like this is incredibly gratifying. And I think it's the reason we all jumped in and were so eager to do it.

And I experienced first hand with the musical how deeply it could affect people. I got all sorts of letters and notes and personal conversations at the stage door with people whose lives were really very tangibly altered by the piece. And I remember a note that was left for me anonymously at my dressing room door that just said, "Because of this show I didn't let go."

That note I keep in my desk, I keep with me at all times. And I just feel like it makes the little personal worries and struggles and things that can feel so large just feel so inconsequential when you can affect people like that. So, I think we all just feel really lucky that we're part of it."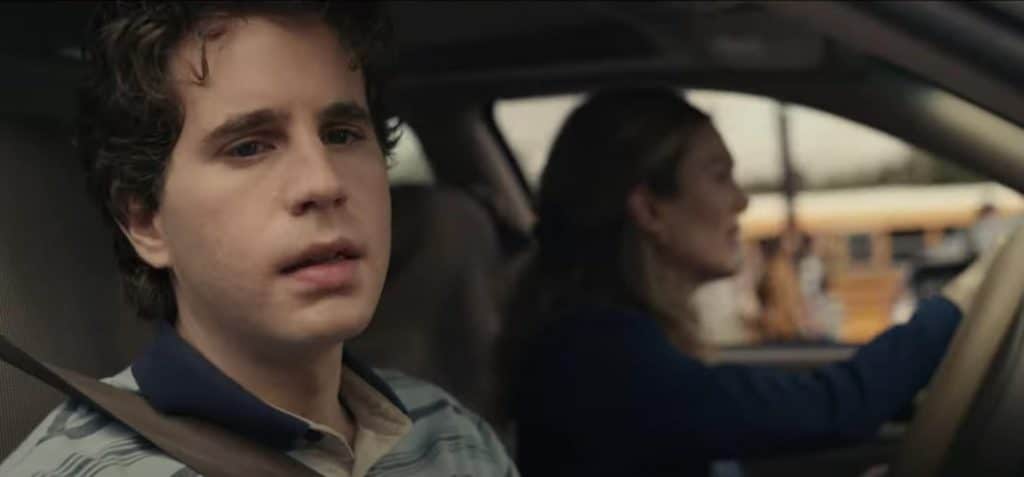 RELATED: EXCLUSIVE INTERVIEW: DEAR EVAN HANSEN DIRECTOR EXPLAINS ADAPTING THE MUSICAL AND WORKING WITH "BROADWAY LEGEND" BEN PLATT
Knowing the impact the stage musical Dear Evan Hansen has had on so many people it's no surprise that Platt wanted to return to the role in the film. There are a number of changes to Dear Evan Hansen as it was adapted from stage to screen including a new ending and two additional songs.
AMANDLA STENBERG SHARES HOW SHE RELATES TO HER CHARACTER IN DEAR EVAN HANSEN
One of the changes made centers around Amandla Stenberg's character Alana whose role was expanded in the Dear Evan Hansen film. Amandla Stenberg shared the similarities she had to her character when she was in high school and why "So Big, So Small" is one of her favorite songs in Dear Evan Hansen.
"I relate a lot to my character and to the struggles of all the characters in the movie. I was really, really hard on myself when I was in high school and I was really self-critical and I had a hard time making friends and I just felt generally uncomfortable in my skin and unsure of how to navigate the world. But I think I wish that when I was that age I could have had a little window into myself now cause that would have given me a lot of hope. And I feel like that's the kind of window maybe a lot of kids need at that age.

"So Big, So Small" is one of my favorite songs in the musical because it's true that as you get older the context for how you feel becomes so much bigger. And there's so many things that you'll experience that you never knew you were going to. And so many directions that you'll head.

So many people you'll find that will accept you for you and understand you and that you'll feel comfortable around. And so many parts of yourself that you'll meet and so I feel like in those moments it can feel like the world is so large and crashing in on you and there's never going to be any escape from it. But it's just because when you're that age you don't have any context yet and if you just kind of hold on, there's so many exciting things that will come to you in time."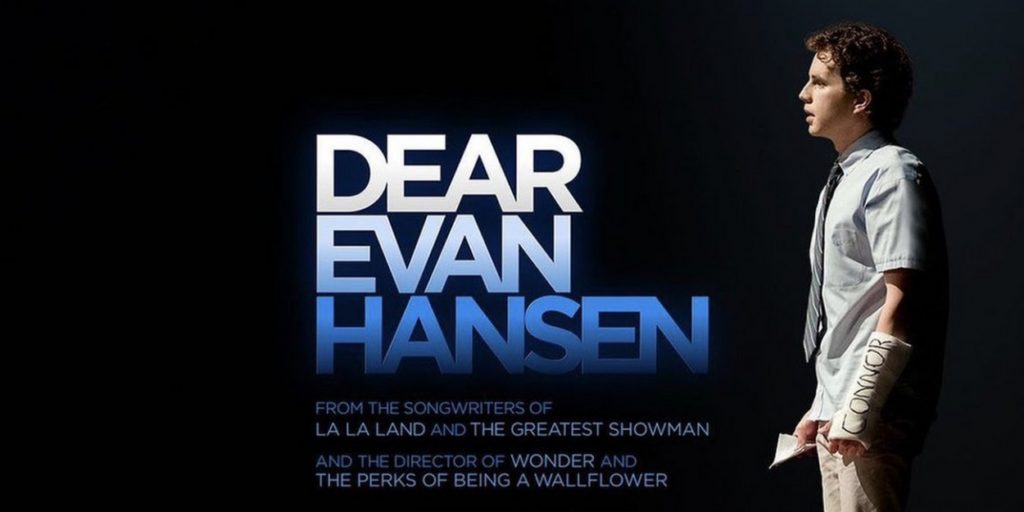 In Dear Evan Hansen Alana's character is a different representation of anxiety and depression then Evan or what many people may expect. Director Stephen Chbosky shared why he felt this was important to include, especially with so many teenagers living with the insane pressures of today. During the roundtable interview Amandla Stenberg also shared why she thought this aspect of the character, specifically a scene shared between Alana and Evan where they discuss their anxiety and depression, is important to show on screen.
RELATED: WHAT IF…? EXCLUSIVE INTERVIEW: COMPOSER ON THE INSPIRATION FOR THE WATCHER'S THEME AND SECRET LYRICS TEASE IN THE THEME
"Well, I feel like we kind of have these certain archetypal ideas of what depression or anxiety look like or what it means to be truly struggling. And it's kind of diminishing to the experience because I think a lot of people end up not realizing what they're struggling with because it doesn't fit into kind of the traditional idea of depression or anxiety or other kinds of neurodivergence.

And that's what was really cool about getting to explore our relationship, [GESTURES TO BEN PLATT] is Evan's anxiety comes out in one way and Alana's anxiety comes out in a totally other way. And there's so many different presentations of neurodivergence and I hope that was communicated in the movie."
It's important to show different representations of neurodivergence on screen and hopefully will not only help with the stigmatization of mental health, but show the dangers of these stereotypes. Anxiety and depression don't have one presentation and Dear Evan Hansen manages to show this with two very different characters and touches upon the societal stereotypes in a scene between Alana and Evan as well as the new song "Anonymous Ones."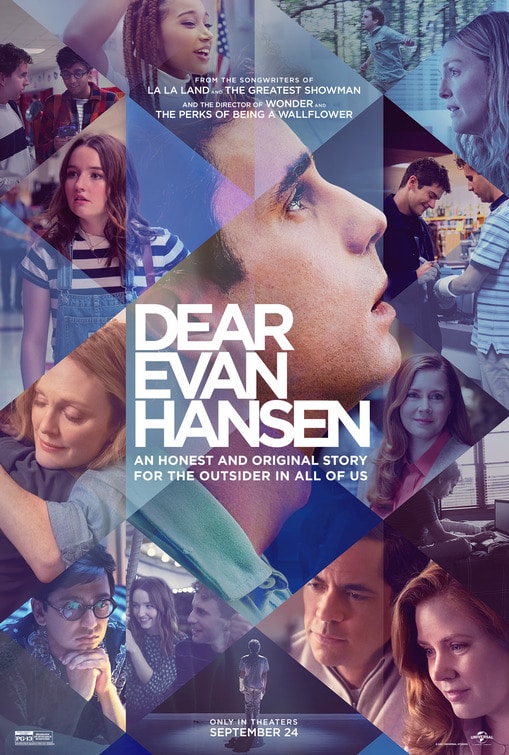 Dear Evan Hansen premieres in theaters September 24, 2021. Are you a fan of the original stage musical Dear Evan Hansen? Are you going to see Dear Evan Hansen in theaters? Leave your thoughts in the comments below or on our social media.
KEEP READING: WHAT IF…?: VISIONARY COMPOSER REVEALS AVENGERS: ENDGAME, GUARDIANS, AND BLACK PANTHER INSPIRATION ON SCORE: EXCLUSIVE INTERVIEW