It seems like the tv series gods are answering my prayers. Twisted Metal is being adapted into a tv series by Sony Pictures Television and Playstation Production.
The show is currently being developed as per initial reports of Variety. The website also reported that Anthony Mackie, 'The Falcon and The Winter Soldier' star, will play John Doe, a "motor-mouthed outsider who is offered a chance at a better life, but only if he can successfully deliver a mysterious package across a post-apocalyptic wasteland. With the help of a trigger-happy car thief, he'll face savage marauders driving vehicles of destruction and other dangers of the open road, including a deranged clown who drives an all too familiar ice cream truck, whom fans of the game will know as Sweet Tooth." This confirms our initial report on the Twisted Metal back in February.
RELATED: VENOM 2: ANDY SERKIS SHARES TEASE THAT SPIDER-MAN FACING THE SYMBIOTE IS "GONNA HAPPEN"
The Deadpool Writers Will Be Executive Producers
The series is currently being described as an action-comedy by Deadpool writers Rhett Reese and Paul Wernick, who will executive produce. Michael Jonathan Smith will write and be the executive producer alongside Will Arnett and Marc Forman through their production company Electric Avenue. We reported that Will Arnett will play the infamous Sweet Tooth.
"We love Twisted Metal in all its twisted insanity," said Glenn Adilman, executive vice president of comedy development for Sony Pictures Television. "Michael Jonathan Smith hit it out of the park with an action-packed, brilliantly funny adaptation and we are grateful for the support of Rhett, Paul, Will, and our friends at PlayStation."
RELATED: MOON KNIGHT'S ACTION MAY RIVAL NETFLIX'S DAREDEVIL
Could This Be The Plot For 'Twisted Metal'?
The series is great news to fans that were disappointed when the 2012 Twisted Metal movie was canned after five years past its announcement. Well, here is an educated guess on a possible plot: John Doe, Mackie's character, first appeared in Twisted Metal: Black and Twisted Metal: Lost as the driver of Roadkill. He does not know who he is and gets rage spells for not being able to remember. The original character was killed by villain Calypso at the end of Twisted Metal: Black. My guess is that the show will explore Doe's past and will attach Calypso as the main reason why he doesn't remember much.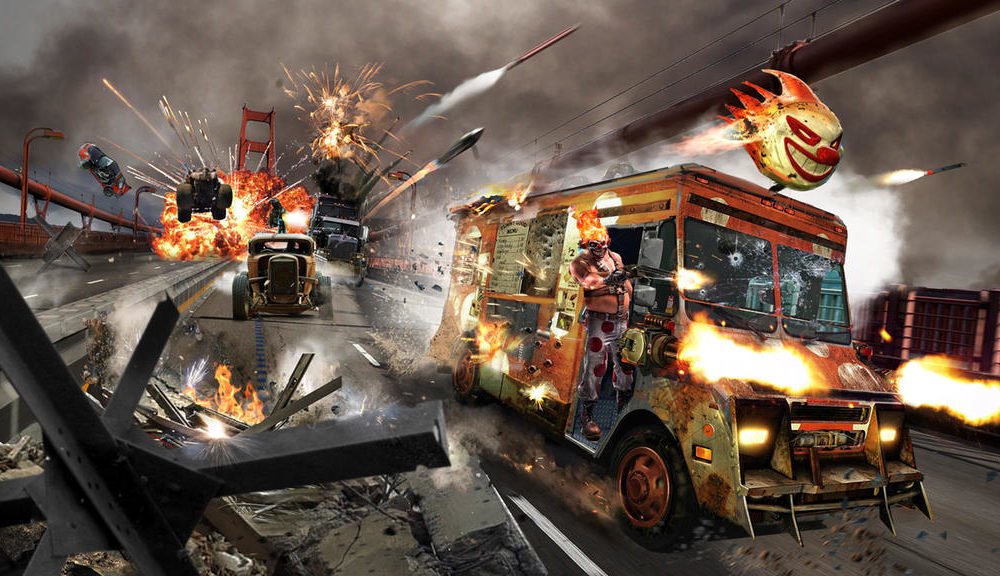 'Twisted Metal' does not currently have a release date but as soon as more information on the video game turned TV series drops we'll be sure to keep you updated.
Where are all my Twisted Metal fans out there? Are you hyped as I am about this? I played every single Twisted Metal title that is out there. I am a huge fan. About two weeks ago or so I wrote an article about game titles that could be turned into TV series. If you didn't get to read it, Twisted Metal is in there. Excited doesn't exactly describe how I'm feeling right now! Don't forget to follow our social media pages, as well as our youtube channel! You never know what we will unveil as an exclusive!
READ MORE: PEACOCK'S 'FRESH PRINCE' 2022 REBOOT 'BEL-AIR' ANNOUNCES INCREDIBLE CAST
Source: Variety