Marvel had the world premiere for Eternals on October 18, 2021, and fans have been eager to see early reactions to the newest addition to the MCU. With many positive responses, there have also come some unexpected spoilers which have opened up some intriguing possibilities. One spoiler that grabbed fans' attention came from @MattDonnelly on Twitter when he tweeted, "Big reveal from #TheEternals premiere – Harry Styles has joined the MCU as Eros, brother of Thanos."
ETERNALS TO INTRODUCE HARRY STYLES AS EROS, THANOS' BROTHER
Eros was created by Mike Friedrich and Jim Starlin in 1973. In the comics, Eros is an Eternal born on Titan to parents A'lars, aka Mentor, and Sui San. Eros is the brother of Thanos, but in contrast to the power-hungry conqueror, Eros is focused on finding fun, adventures, and women. Eros was forced to begin taking life a bit more seriously following Thanos' first major attack against Titan. Eros regularly travels through space searching for romance and adventure. He joined the Avengers, fighting against Thanos, and was given the code name Starfox.
RELATED: DIRECTOR CHLOÉ ZHAO REVEALS EXACTLY WHY THE ETERNALS DIDN'T HELP IN THE THANOS CONFLICT
Eros, like other Eternals, has a number of special abilities notably his unique ability to stimulate the pleasure center of people's brains psionically. This can make people calm and open to suggestions. Eros has run into trouble with his power specifically with how he uses it to seduce women by making them infatuated with him. Eros was actually put on trial, both on Earth and Titan, following allegations of sexual assault with Jennifer Walters aka She-Hulk acting as his defense attorney on Earth, but testifying against him on Titan.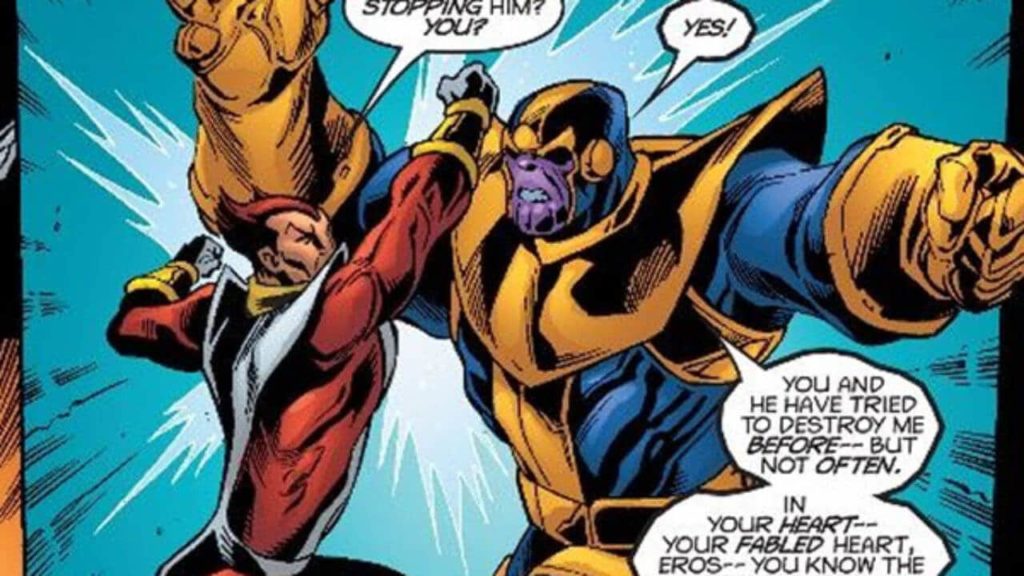 The introduction of Eros in Eternals opens the door to Eternals from across the universe which is an exciting possibility. This likely means that the Eternals will become an especially important part of the cosmic side of the MCU. How Marvel tackles Eros, especially how he uses his abilities to manipulate people's, specifically women's, emotions, should be interesting and hopefully handled thoughtfully. Given the fact that Eros is the brother of Thanos this could also mean that Marvel isn't completely done with the Mad Titan, but how he could potentially come into play after Iron Man dusted him is still a mystery.
RELATED: MARVEL STUDIOS UNEXPECTEDLY POSTPONES PHASE 4 FILM SLATE PUSHING BACK DOCTOR STRANGE 2, BLACK PANTHER 2, AND MORE
Eros is reportedly only introduced in a post-credit scene in Eternals which likely means not too much is revealed about the Titan-born Eternal, but hopefully, more will come with his next MCU appearance. Although it isn't known where Eros will show up next Guardians of the Galaxy Vol. 3 would be an interesting film to further explore Eros. With Nebula and Gamora returning for the third film this could be an opportunity for Thanos' brother to meet the Mad Titan's adopted daughters and possibly continue their stories even beyond the Guardians of the Galaxy threequel.
Eternals is Harry Styles's second major role after Dunkirk where he co-starred alongside Eternals star Barry Keoghan. Eros is a huge role for the young singer and actor. By joining the MCU Styles could have a long future as Eros depending on how he is used in future MCU projects. Eternals is the newest addition to the MCU lineup and with the introduction of Thanos' brother Eros it seems to be opening up Marcel's cosmic corner to some intriguing new possibilities. With this new MCU film introducing a ton of new characters to the MCU, specifically the Eternals themselves and Kit Harrington as Dane Whitman, Eros is another exciting new addition.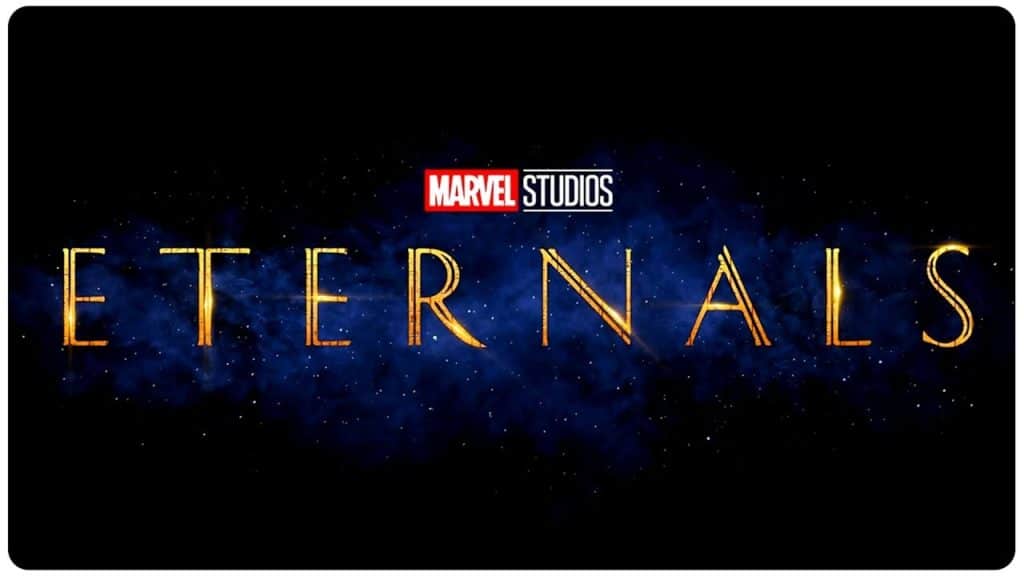 Eternals is set to hit theaters November 5, 2021. Are you excited to see Eternals? What do you think about Harry Styles being cast as Eros aka Starfox? Which Eternal are you most excited to see? Leave your thoughts in the comments below or on our social media and check back with The Illuminerdi for more MCU and Eternals news.
KEEP READING: ETERNALS: PRODUCER REVEALS NEW INFO ABOUT THE TRAGIC MENTAL STATE OF ANGELINA JOLIE'S THENA