Snakehead has been a passion project for director Evan Jackson Leong for over a decade. Snakehead is centered on two strong women, played by Jade Wu and Shuya Chang. Jade Wu plays Dai Mah, the matriarch of the criminal underworld in New York City Chinatown, and Shuya Chang's Sister Tse, who Dai Mah takes under her wing. Both Dai Mah and Sister Tse are complex and layered roles that Wu and Chang bring to life on screen.
The Illuminerdi had the opportunity to speak with Snakehead's Jade Wu and Shuya Chang who talked about why Sister Tse and Dai Mah are rare dream roles.
Shuya explained, "Where can you even get a role like this? When we read the script, I was blown away already. Because there's two really strong female characters written in it. And that doesn't happen often. Most of the time those type of roles are written for males, not for women. So, this made it very appetizing for me to want to, I actually was praying that I would get it. And it happened, so I guess that was good. It is just such a meaty character that I got to play."

Jade Wu added, "It's a dream character, these are both dream characters. I think for both of us, how often do you get roles offered to you like this. It is so rare, I have been doing this for fifty years and I have never played a lead in a film. Maybe one small indie film.

But it's not often. I don't think a studio is going to come to both of us, you know it's not a superhero movie, so we are not going to be offered the lead. And I hate to say it, but we are also not Caucasian. And you don't get these roles. So, of course we are both going to jump at it. And working with Shuya was such a joy. I think the chemistry between us, it just creates such a dynamic that is unusual to see on a screen."

Shuya added, "It was very fun to be able to work with Jade. It is just such a meaty role for both of us. It was such a dream come true."
JADE WU AND SHUYA CHANG TALK ABOUT WORKING WITH SNAKEHEAD DIRECTOR EVAN JACKSON LEONG
Jade Wu and Shuya Chang also talked about working with director Evan Jackson Leong. Jade Wu said, "Evan gave us creative liberty, so it was a joy." They revealed that although he has been working on Snakehead for years, both writing and directing the film, he allowed them the creative freedom to explore the characters.
RELATED: SNAKEHEAD DIRECTOR EVAN JACKSON LEONG ON WORKING WITH THE FAST AND FURIOUS' SUNG KANG ON HIS NEW FILM: EXCLUSIVE INTERVIEW
Shuya recalled, "We got to really concentrate and just be free with our thoughts and how we saw the characters. And again, Evan just let us be almost. And the characters just come through naturally."

Jade elaborated, "He allowed us to sink our teeth into the characters. And you rarely have that with big studio films. It's directed and they have a vision. But, Evan gave us that liberty to do that. To change last minute script lines and to cut lines, to add lines to make it better. So, it works as a family unit, and you work this as a passion project all the way through."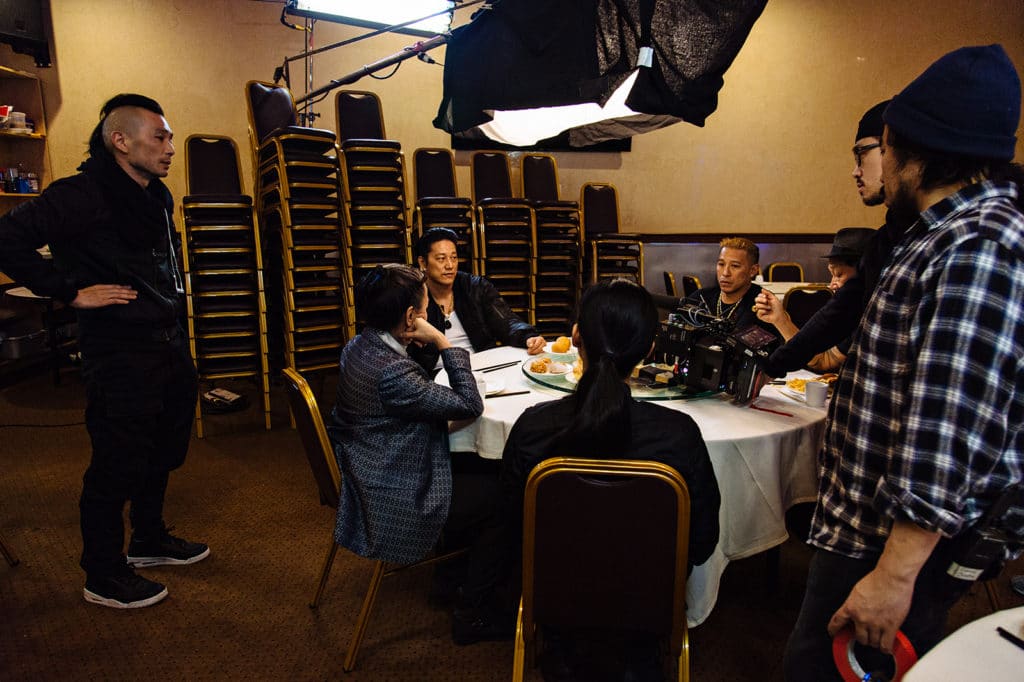 RELATED: SNAKEHEAD STARS JADE WU AND SHUYA CHANG TALK WORKING WITH FAST & FURIOUS' SUNG KANG AND THE FAMILY DYNAMIC IN NEW CRIME THRILLER
Shuya Chang further elaborated on how Evan Jackson Leong initially wrote the script over a decade ago and how committed he was to making Snakehead. She revealed that Leong actually moved across the country to make Snakehead a reality.
"It is a passion project and we had really no budget for this movie. And obviously there was a pandemic in between, so that's why it took a little longer. But originally Evan wrote the script about twelve years ago. He moved from the west coast to the east coast to actually make this dream of his happen, to make this vision happen. He really went into Chinatown and started to do the diligence about this movie and now he has a full film about it."
Jade Wu explained how the pandemic delaying the film was actually unexpectedly "fortuitous."" She further explained how the human smuggling in Snakehead may be focused on the Chinese community, but it is a problem rampant throughout the world.
"It's the little engine that could and did. It's really surprising, because so few indie films actually get distributed by Samuel Goldwyn and Roadside and Odin. And so, this is the film that is a passion project, and everyone had to be passionate about it to get it to where it is. And even with the pandemic, in a way that was fortuitous because it delayed the release of the film. Which was to our advantage because this topic is just so relevant in current day affairs. And it crosses the board of all ethnicities.

I mean, human traffic smuggling can happen in any community. Not just the Chinese community. This takes place in Chinatown, but it could be in Poland, it could be the Polish community, the Romanian community, South American, South African. So, it's universal in that regard. And that is what makes this film so special."
The passion that was put into Snakehead shines through on the screen not only from the cast, but the entire crew as well. Evan Jackson Leong has put years into this film and it is clear he is not the only one who put their whole heart into Snakehead. The excitement and thought that Jade Wu and Shuya Chang put into these roles make it clear why Snakehead is so important to them. Their chemistry as well as the layers and nuance that they put into the roles of Dai Mah and Sister Tse makes Snakehead stand out amongst the many other crime dramas.
Snakehead will be available in theaters and on digital October 29, 2021. Snakehead is written and directed by Evan Jackson Leong and stars Jade Wu, Shuya Chang, Sung Kang, Richie NG and Devon Diep. Are you going to watch Snakehead? Leave your thoughts in the comments below or on our social media.
KEEP READING: SNAKEHEAD EXCLUSIVE INTERVIEW: DIRECTOR INSPIRED BY SCARFACE, GODFATHER, AND GOODFELLAS WHEN CREATING NEW GRITTY CRIME DRAMA