King Richard is a new biopic exploring the amazing journey of the famous Williams family. Producer and star Will Smith takes on the complex role of family patriarch Richard Williams who, along with the family matriarch Oracene, had big dreams for two of his daughters, Venus and Serena, to change the world of tennis. And as we now know they did exactly that.
The Illuminerdi had the opportunity to attend the King Richard Virtual Press Conference where the stars, writer, director, and producers talked about the journey of creating the upcoming biopic. Producer Trevor White revealed how what initially seemed like a sports film quickly morphed into a story about a family.
"I think when Tim [White] first brought me the idea of doing a film about Richard Williams, we kind of thought about it in terms of this might be the greatest coaching story in the history of sports. And what made it really exciting is when we started to kind of dive into their story, it was far beyond a coaching story.

It was a story about a family, and a story about love and how that keeps the drive alive in a way. And it was very inspiring for us. And then to add on, once Zach (Baylin) came in, we really felt like there is the shape to a movie. We can now finally see what a movie could look like. And Zach did a really tremendous job with it."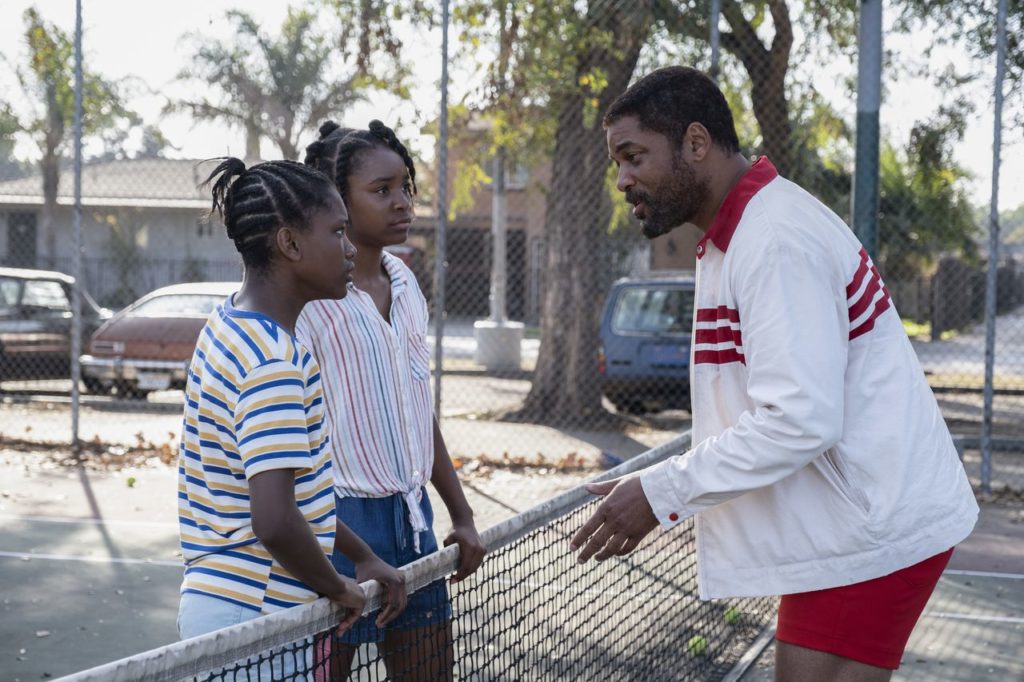 RELATED: MARVEL STUDIO'S KEVIN FEIGE REFLECTS ON DISNEY PLUS YEAR 1 AND BALANCING MASSIVE COSMIC STORIES WITH GROUNDED PROJECTS
The fact that King Richard started as a coaching story and evolved into a film about the Williams family is an amazing direction for the story to go in and makes the film stronger. Family is at the core of King Richard. Every single step in the Williams' journey is centered around family and love. Producer and star Will Smith revealed that he connected with Richard Williams as a parent years ago after seeing the famous father and tennis coach interrupt an interview a then teenage Venus was doing.
WILL SMITH REVEALS WHY HE WANTED TO PLAY RICHARD WILLIAMS IN KING RICHARD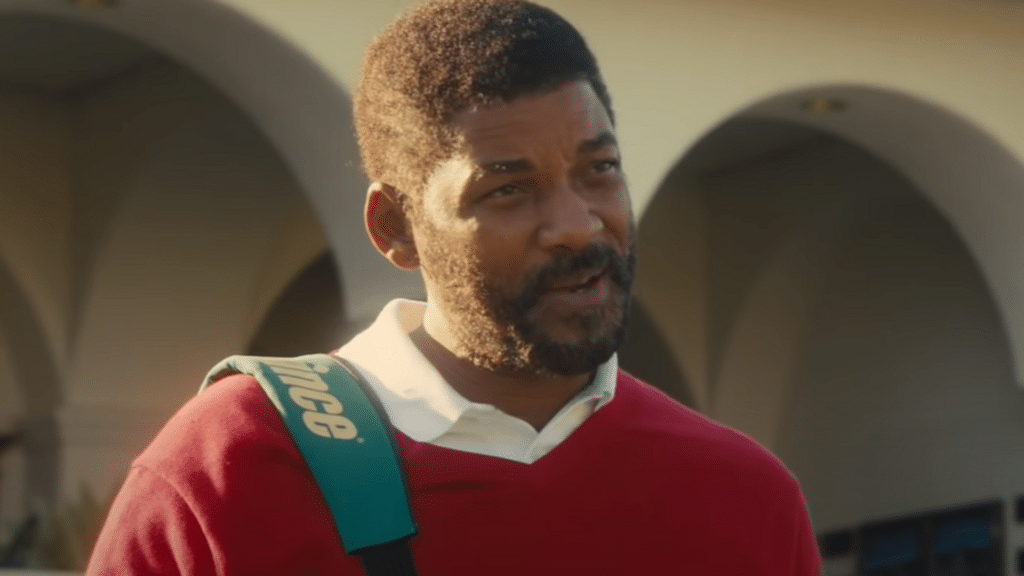 Will Smith recalled, "There was an interview that Venus was doing.  How old were you in that interview?" 

Venus Williams, "Thirteen, or fourteen." 

Will Smith continues, "Thirteen or fourteen. And, it's a famous interview where Richard Williams snaps on the reporter and says, "Now she done say, what she done say with a whole lot of confidence." And I saw that in real time, and the look on Venus's face burned, the image burned in my heart because that's how I wanted my daughter to look when I showed up. And that interview had really changed my parenting at that time. 

It was like the look on Venus' face, we just watched it and it was like she had a lion. And she was so confident and so comfortable that her lion wasn't going to let anything happen to her. And I fell in love with Richard Williams. You know, that was twenty something years ago, and when the opportunity to be a part of this came up, that was the first thing that I remembered. I knew I wanted to show a father protecting a daughter like that, to the world."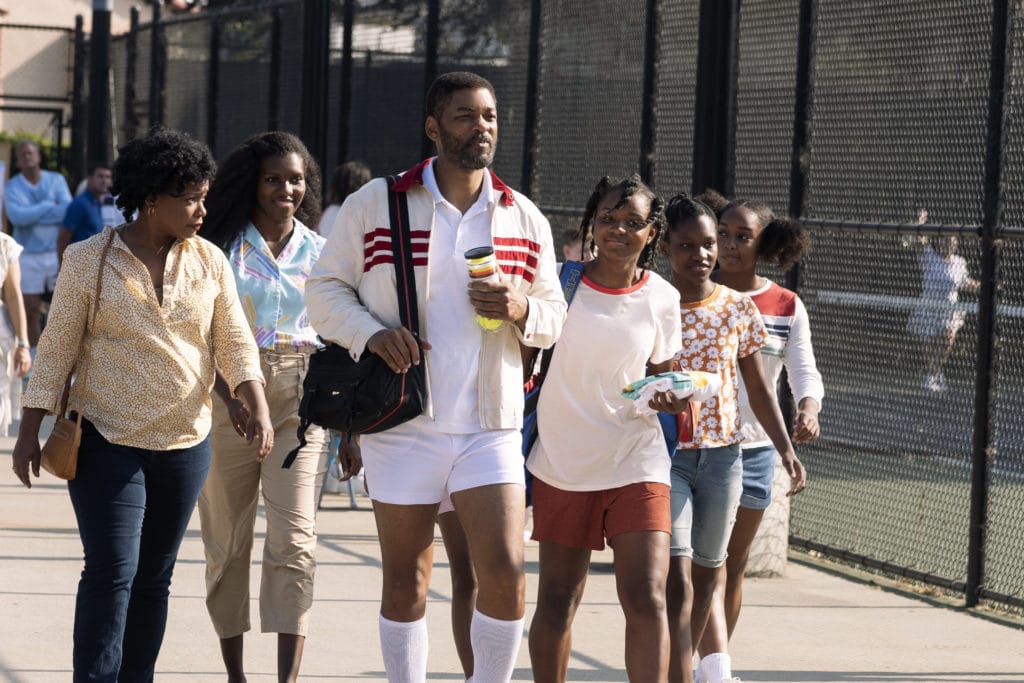 RELATED: KEVIN FEIGE EXPLAINS HAWKEYE'S HOLIDAY THEME AND REVEALS THE SHOW'S UNEXPECTED 6-DAY TIME SPAN
Will Smith's respect for Richard Williams is clear not only in his answer, but in his layered performance as well. Will Smith's respect of Richard Williams is a huge part of why King Richard was even made. Isha Price, Venus and Serena's sister and Executive Priducer of King Richard, revealed why their family trusted Will Smith and the creative team behind King Richard to tell their family's, but specifically their father's story.
"It was persistence of definitely Tim [White] and Trevor [White], and wanting to tell the story of my Dad. And not have it be one of vilification, but one of just getting people to understand who he was as a father and what he wanted to do, and how the family came together to be able to do that. And when it was understood that, that was what we wanted to happen, it became a lot easier to get behind it. And so then was the process of actually going to my family. After reading the script, I was like, there is this opportunity, there's a script, it's a little raw.

There are somethings that we can definitely finesse, and get right, but this person is behind it, and we have a lot of respect for Will [Smith]. And he wants to get it right, won't do it unless we really bought into the idea of what this could be. And doing it right, and being authentically ourselves. And that took some time. Because that vilification aspect is still out there, and being able to trust that this group of people, this filmmaker, and this production team and everyone would do this the right way.

When often times in sport, obviously you get one chance at it. You get one time to step up to the line and serve that ball for that point. So, to want to make sure it was right and the story was told right, and it was fair and it was honest and it really displayed the integrity that we have always tried to have as a family…It wasn't a singular thing, everyone had a hand in wanting to get the story right and tell this real hero story of my Dad, and what he was able to do.

But also understand the foundation that my Mom actually was able to lay, and make sure that the heart of the family was there. And that part is the part that we wanted to make sure was right and I think, and I hope, Aunjanue, there are no words for how she got it, you know how she really, really got the voice of my Mom and made sure her presence was known and felt."
The importance of being truthful in their portrayal of not only their father Richard Williams, but mother Oracene "Brandy" Williams is obvious throughout King Richard. This is a film that has love and family at its core, but King Richard doesn't shy away from the challenges that the Williams family faced externally and internally. The care with which everyone involved approached the subject matter for this film comes through on screen as does the passion.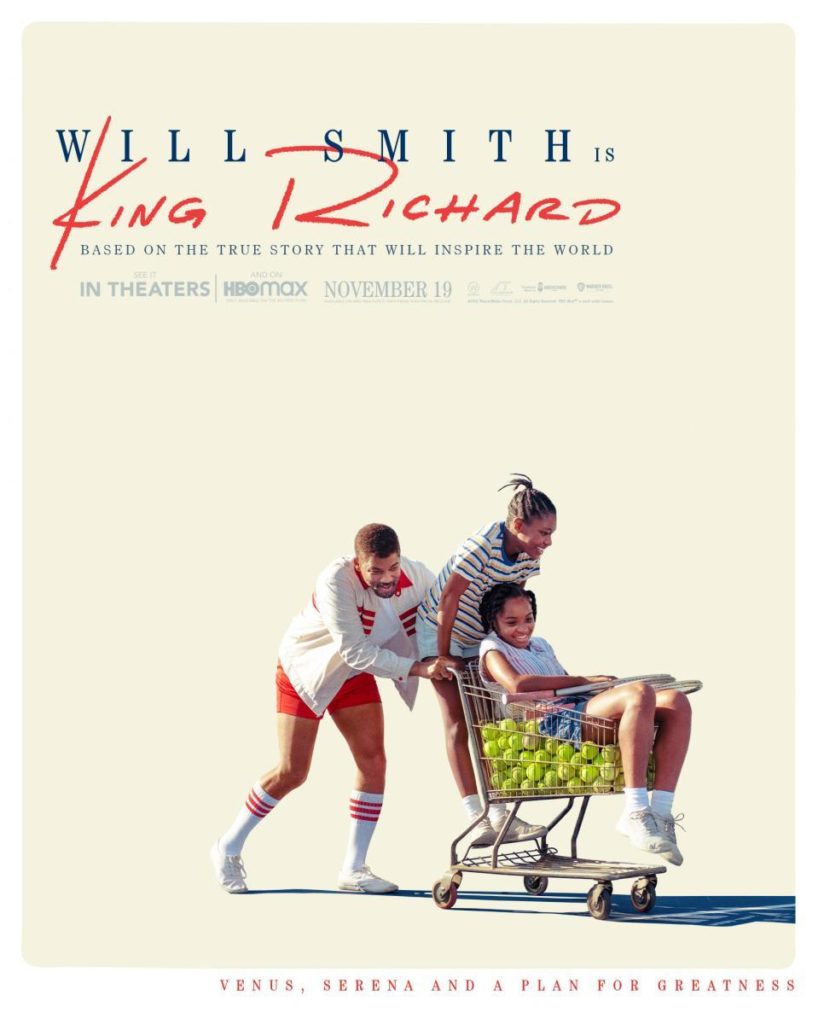 King Richard hits theaters and HBO Max November 19, 2021. Are you going to watch King Richard? Do you know the story of the Williams family? Leave your thoughts in the comments below or on our social media and check back for more HBO Max and Warner Bros. news.
KEEP READING: GHOSTBUSTERS AFTERLIFE REVIEW: A FUN NEW ADDITION TO THE FRANCHISE THAT GETS A LITTLE LOST IN THE NOSTALGIA