Star Wars fans have been hoping fo the live-action debut of Grand Admiral Thrawn ever since Ahsoka mentioned him in the second season of The Mandalorian. When the Ahsoka series was later announced rumors began floating around about the possible involvement of both Grand Admiral Thrawn and Ezra Bridger in the highly anticipated new series. Many fans have speculated that Ahsoka will be following the once Jedi as she and Mandalorian rebel Sabine Wren search for the missing Ezra and Thrawn, who disappeared in the series finale of Star Wars: Rebels.
Grand Admiral Thrawn Is Coming…
We at The Illuminerdi have been digging into Ahsoka to try and find more details and we've recently discovered exciting character details about the Imperial strategist.
Grand Admiral Thrawn is described as a grand admiral in the Imperial Navy and unequivocally, the most clever and calculating of the Emperor's followers. Thrawn is tall, strong, with a solid build. He is a member of the Chiss alien species meaning he is a blue skinned humanoid with glowing red eyes. Thrawn dons a white uniform befitting his rank with the Empire. Grand Admiral Thrawn is described as a series lead.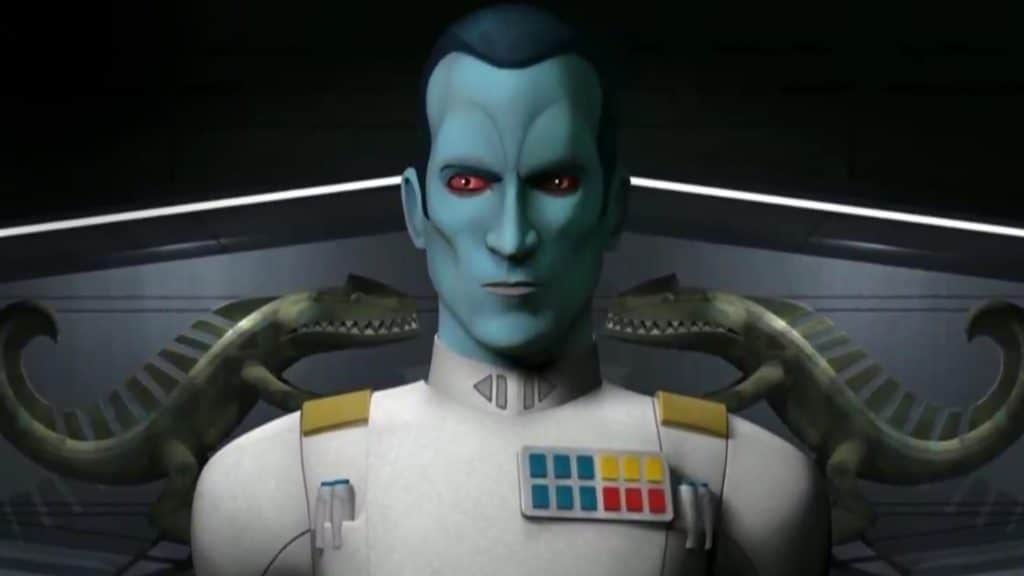 This description lines up with how the character was shown in the animated Star Wars series, Star Wars: Rebels, and seems to fit the intimidation and intellect he exudes. It looks like Lucasfilm is looking for an actor who is tall with a solid even muscular build to play the Chiss alien. The actor will also need to be able to portray the calculating and clever Grand Admiral who fans know and love.
Grand Admiral Thrawn was created by author Timothy Zahn debuting in his 1991 Star Wars novel, Star Wars: Heir To The Empire, a novel that is now part of the Star Wars Expanded Universe. Thrawn made his first appearance into official Star Wars canon with his on-screen debut in the third season premiere of Star Wars: Rebels. Thrawn proved himself to be a major adversary of the Spectre rebel cell which consisted of Hera, Kanan, Zeb, Sabine, Ezra, and Chopper. Thrawn was constantly on the hunt for rebels and rebel spies throughout the final two season of Star Wars: Rebels and proved himself a cunning and skilled military tactician.
RELATED: AHSOKA: EXCITING NEW DETAILS ABOUT IVANNA SAKHNO'S CHARACTER: EXCLUSIVE
Thrawn was ultimately defeated by Ezra Bridger as the young Jedi sacrificed himself by calling the purrgil to take both himself and Thrawn to the other side of the universe. This effectively takes them off the board for the events of the original trilogy films explaining their absence. However, it looks like Ahsoka will succeed in her quest to find Grand Admiral Thrawn in the new Ahsoka series which could potentially lead her to Ezra Bridger as well.
AHSOKA BRINGING ANIMATED STAR WARS FAVORITES TO LIVE ACTION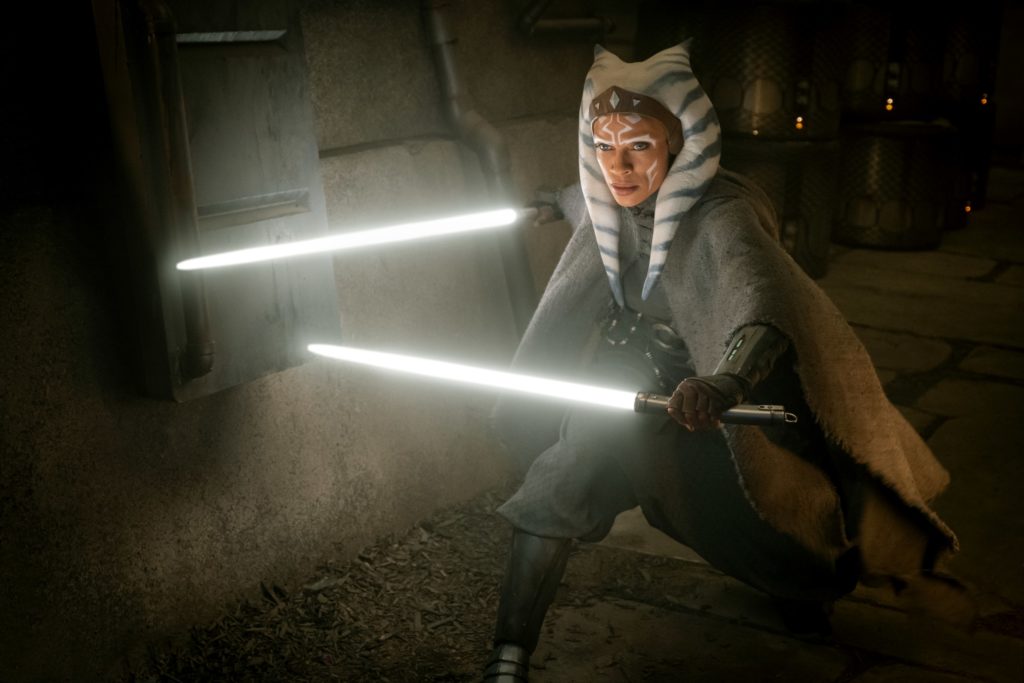 Ahsoka is bringing a number of animated characters into live action and with Natasha Liu Bordizzo being cast as Sabine Wren the rumors and speculation that this series will continue the story set up at the end of the Star Wars: Rebels finale seems likely. Hayden Christensen is also reportedly making an appearance in the new series although how he will appear be it as a Force ghost or possibly in flashbacks is still a mystery.
Fans are thrilled to see the former Jedi Knight and his Padawan interact in the new series. Especially given the last time the two characters saw each other, in the season 2 finale of Star Wars: Rebels, it ended in a lightsaber duel between Ahsoka and Darth Vader where the truth about her former teacher was revealed.
RELATED: STAR WARS: AHSOKA WILL INCLUDE THE SHOCKING RETURN OF FORMER JEDI BARRISS OFFEE: EXCLUSIVE
But Star Wars Rebels characters aren't the only animated fan favorites making the jump to live action. Earlier this year we broke the news that Ahsoka's former friend and fellow Jedi Padawan Barriss Offee will be making her long awaited return in Ahsoka. It shouldn't come as a shock given the fact that Dave Filoni is writing and executive producing Ahsoka and during a 2015 panel he revealed that he "had plans for Barriss." Ahsoka seems like the perfect opportunity to continue the stories of Barriss, Thrawn, Sabine, Ezras and of course Ahsoka. Ahsoka will also be introducing new characters into the world of Star Wars including Ivanna Sakhno's mercenary character "Astrid".
Although it has been heavily rumored and speculated that Thrawn would make his live-action debut, especially given Ahsoka's search for him, this news is beyond exciting. Especially the fact that he is described as a series lead which seems to indicate he will not simply make a cameo appearance, but instead be a major player in the series.
With Thrawn making the jump to live action in Ahsoka, this will hopefully lead to more appearances by the brilliant Imperial officer who could become a larger threat within the Star Wars universe potentially making appearances on other Disney Plus series or even films in the future. Star Wars continues to expand the beloved universe with fan favorite characters including The Book of Boba Fett set to hit Disney Plus December 29, 2021, as well as Obi–Wan Kenobi, Lando, season 3 of The Mandalorian and Ahsoka.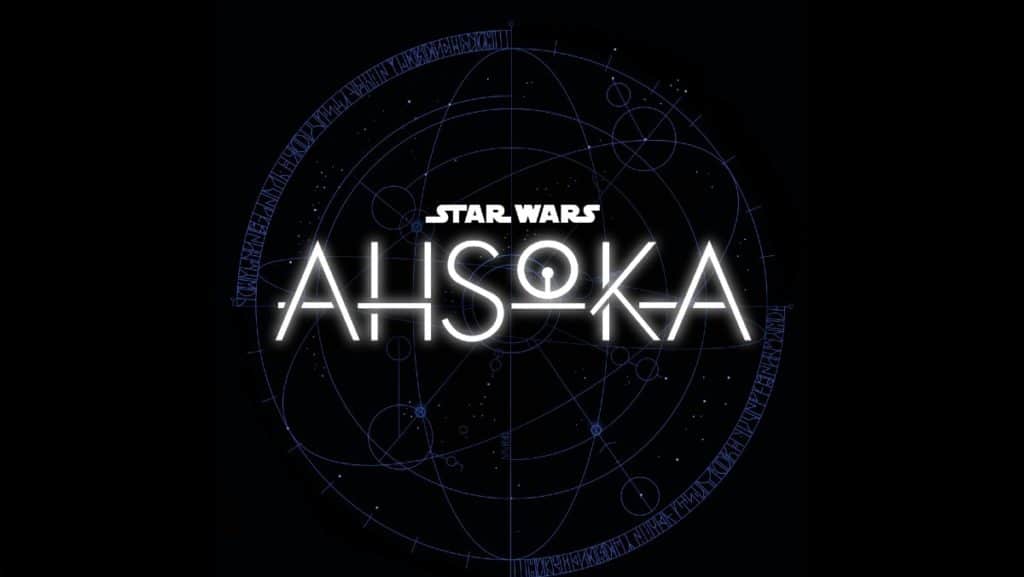 Are you excited to see Grand Admiral Thrawn in Ahsoka? What do you think about Grand Admiral Thrawn's character description? Leave your thoughts in the comments below or on our social media and check back with The Illuminerdi for more Star Wars and Ahsoka news.
KEEP READING: THE ACOLYTE: LUCASFILM IN ADVANCED NEGOTIATIONS WITH AMANDLA STENBERG TO PLAY MYSTERIOUS LEAD CHARACTER: EXCLUSIVE