Kingsman has become a fan favorite franchise with impressive action, clever comedy, and just the right amount of ridiculous spy movie tropes. The King's Man is the newest addition to the franchise and it dives into a different element by exploring the period drama genre as a unique new aspect of Vaughn's direction.
The Illuminerdi had the opportunity to be a part of The King's Man Virtual Press Conference where the cast and director explained what they believe makes this franchise so special and why it works as well as it does. The King's Man star Ralph Fiennes first chimed in crediting the unpredictability of the franchise as a key element of its success.
"I think it's unpredictability. Because people think they're getting a sort of, a certain kind of spy genre. There's a bit of James Bond, there's a bit of that British T.V. series, The Avengers. But it's not that. And I think the great thing is you do not know what's gonna happen next. Matthew's continually surprising. For me, it's total unpredictability."
THE KING'S MAN STAR RYS INFAS CREDIT MATTHEW VAUGHN WITH SUCCESS OF KINGSMAN FRANCHISE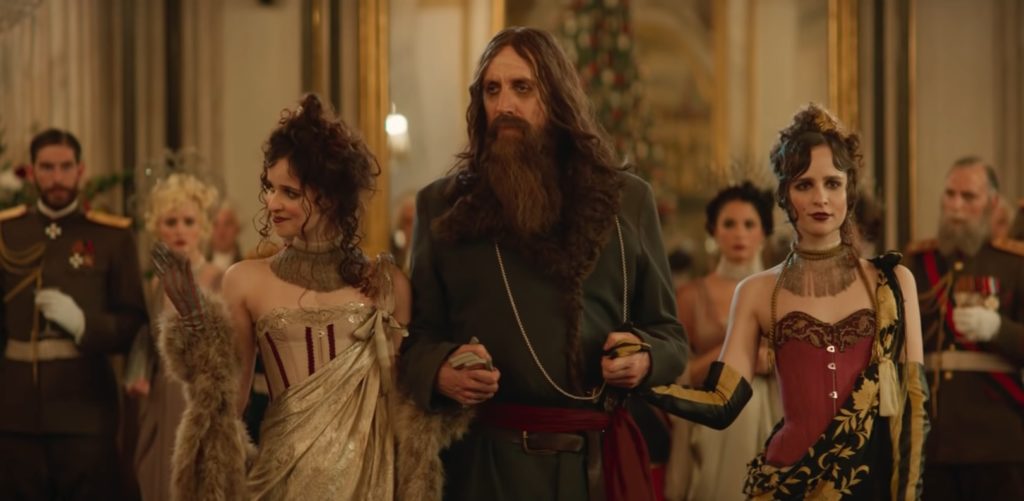 Rhys Infas, who plays the entrancing mad monk Rasputin in The King's Man, credited Matt Vaughn himself who has shaped this franchise from the start not only directing all three installments, but co-writing them as well.
"The key to it all is Matthew Vaughn. I think the Kingsman fans, or otherwise, don't expect to be satisfied, necessarily, from a Matthew Vaughn film. They expect to be surprised as well as satisfied. And Matthew at every turn, turns everything you think that's gonna happen on its head. So constantly, you're in a kind of state of cinematic vertigo, when you watch his films. Which is brilliant, which is just thrilling. At every turn, I'm continually humbled by his prowess as a director."
RELATED: THE KING'S MAN DIRECTOR AND STAR ON RASPUTIN AND THE INSANE FIGHT SCENE THAT INCORPORATES RUSSIAN DANCE
Djimon Hounsou, who plays Shola in The King's Man, talked about how Matthew Vaughn let him help shape his character for the film and why the backstory is so important not only to him personally, but historically. Vaughn has managed to create these characters that have a surprising amount of depth. By collaborating with actors as he did with Djimon, Vaughn is able to bring interesting characters to life on screen adding another arrow to the Kingsman franchise's quiver.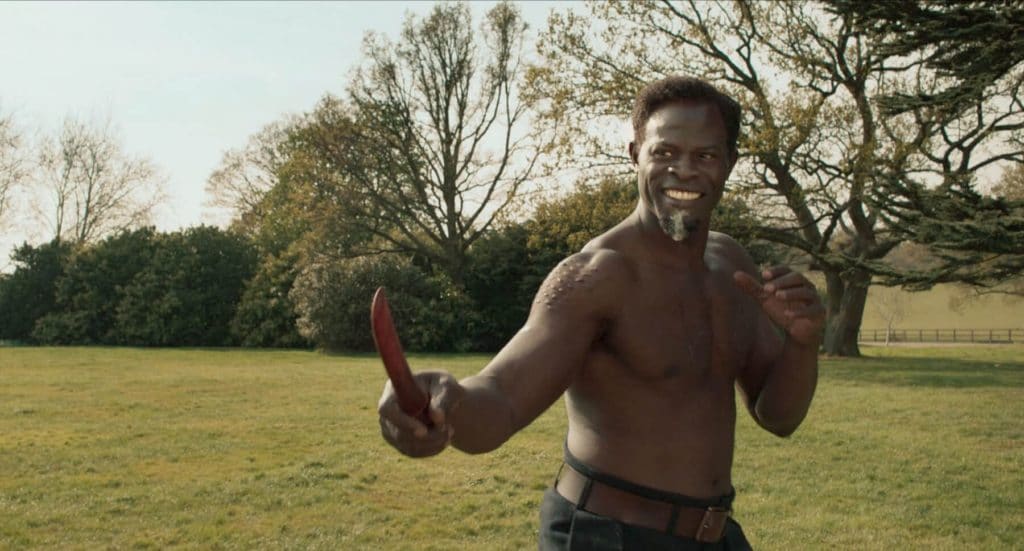 "Matthew left me with my own backstory, which was, quite wonderful. One that I picked from the early Senegalese soldiers who were on the front line for the French Revolution. So that in essence, sort of like, it was a great relationship that he brought into that sort of, time period that often forgotten. And certainly, some of those soldiers are also forgotten."
RELATED: KINGSMAN 3, THE 4TH FILM OF THE MIND-BLOWING FRANCHISE, CONFIRMED TO GO INTO PRODUCTION FALL 2022
Gemma Arterton, who plays Polly in The King's Man, added that the fun "zaniness" is part of the secret to Kingman's success. The franchise leans into the classic spy tropes that audiences have loved since the earliest James Bond films including the famed gadgets. Kingsman balances intense action with humor as well as beloved tropes that spy movie fans are always happy to see on screen.
"I think it's also the sense of fun. I think even though this film is obviously, has more serious moments, heartbreaking moments, I think we just love, I loved that very uniquely British thing of just a little bit of eccentricity and zaniness that is very inherently British. And, I think people love that. And I agree with Ralph, it's that unexpected, you never know what you're gonna get with where Matthew's gonna take you. So, I think this film really has that in it, as well."
The King's Man director was quick to add his own thoughts on why his franchise has worked as well as it has. He gave the credit to the actors themselves from the group in Kingsman: Secret Service to The King's Man and how they bring these characters and stories to life.
RELATED: NEW MARV CEO PROMISES 7 KINGSMAN FILMS, A TV SHOW, AND THOUGHTS ON CINEMA'S FUTURE
"I'll tell you what the real secret of the Kingsman is. And it's lovely that you guys have said what you said, but it really has been casting brilliant actors. And I mean that. So, I've cast people that I'm lucky to be working with, but who make it so easy for me, where I just have to sit by the camera, get them in focus and do a little bit of tweaking now and then.

And whether it's Colin Firth, and Taron, and Sam Jackson, and all that brigade. And now with this troupe, if you can have a troupe of actors, I don't know if we do or not. But, you guys have been very inspirational to me. And I couldn't do it without their prowess."
The King's Man takes what fans love about the franchise and builds on it exploring new avenues for the director and franchise. Kingsman has proven to be a unique franchise that can draw in fans with its eclectic variety including humor, interesting characters, action, and classic spy tropes. It's no surprise that Vaughn has continued to expand upon this franchise with even more on the way.
The King's Man is in theaters now. Are you excited to see The King's Man? What do you think makes Kingsman such a special franchise? Leave your thoughts in the comments below or on our social media and check back with The Illuminerdi for more.
KEEP READING: THE KING'S MAN DIRECTOR MATTHEW VAUGHN ON THE ORIGINS OF KINGSMAN AND EXPLORING AN EXCITING NEW SIDE OF FILMMAKING